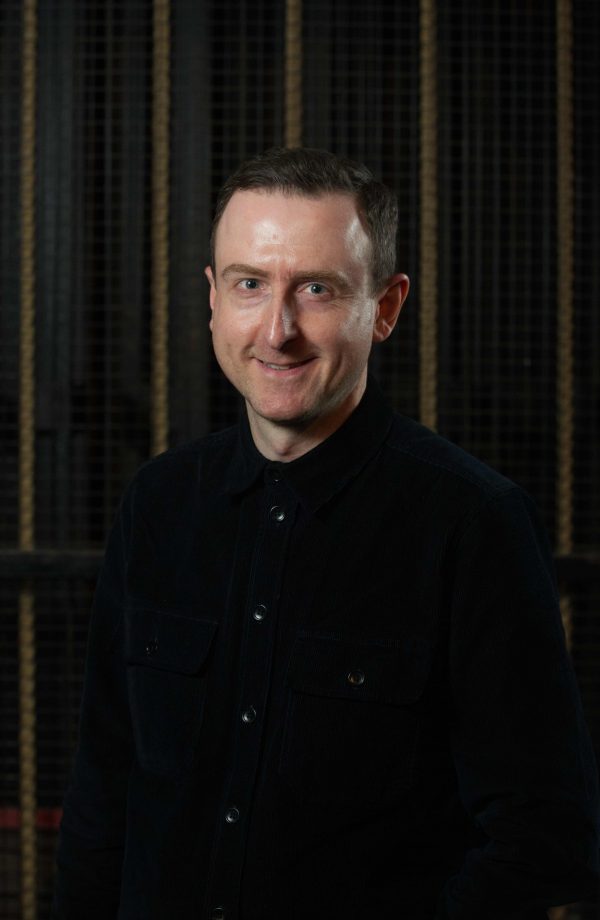 As a guitarist, Mick toured the world with Sunderland's Frankie & The Heartstrings and scored a UK top 40 hit with the album Hunger. As a producer he has recorded and produced the likes of James Bay, Young Legionnaire, Let's Buy Happiness, Ajimal, The Lake Poets, Tessera Skies , Lanterns On The Lake , The Neat and Bridie Jackson & The Arbour. This has gained him unique experience within the music and production industry especially in relation to composition deadlines for both TV and Production, dealing with labels, publishers, booking agents, management companies, press & radio. He has also ran a record label and is well versed on release management and digital platforms.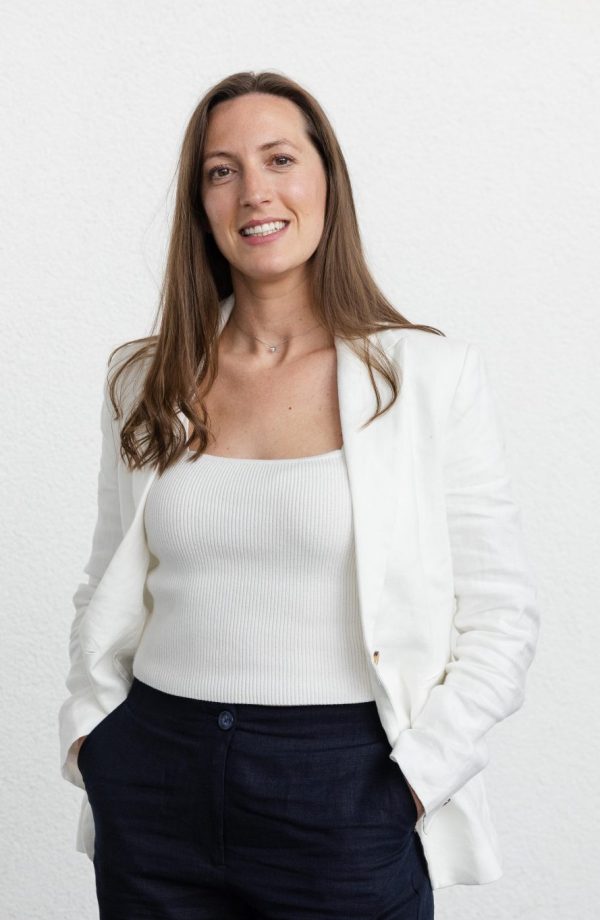 Alice Fuller (she/her)
Deputy CEO
Alice is fortunate to enjoy a career that involves both music performance and arts & culture business development. This includes an extensive career as a jazz vocalist, performing at venues across the UK, Europe, and the Middle East. Her love of Big Band evolved from singing with the UK's National Youth Jazz Orchestra to her current role as vocalist with the North East's Strictly Smokin' Big Band.
An alumna of the Guildhall School of Music & Drama and the Conservatorium van Amsterdam, Alice spent several years between London and Amsterdam writing and recording for electronic music producers, teaching music, and performing alongside some of her biggest jazz influences. Her interest in arts administration was nurtured at Dali Universe, Sound and Music, and as music consultant for a handful of retail and hospitality outlets around London. This was followed by a move to the United Arab Emirates to work as music manager for SOLE Agency; a role which required coordinating large-scale national and international projects and producing seven-night live music schedules at venues across the country. Relocating to Newcastle-upon-Tyne in 2016, Alice continued her work in arts and culture business development for Worldbeaters, Newcastle Arts Centre, Changing Relations, Newcastle Jazz Festival, and Silent Disco 4U. She also sits on the board of trustees for Newcastle Arts Centre, is part of the Advisory Group for Newcastle's Culture & Creative Zone and continues to teach singing at Newcastle University.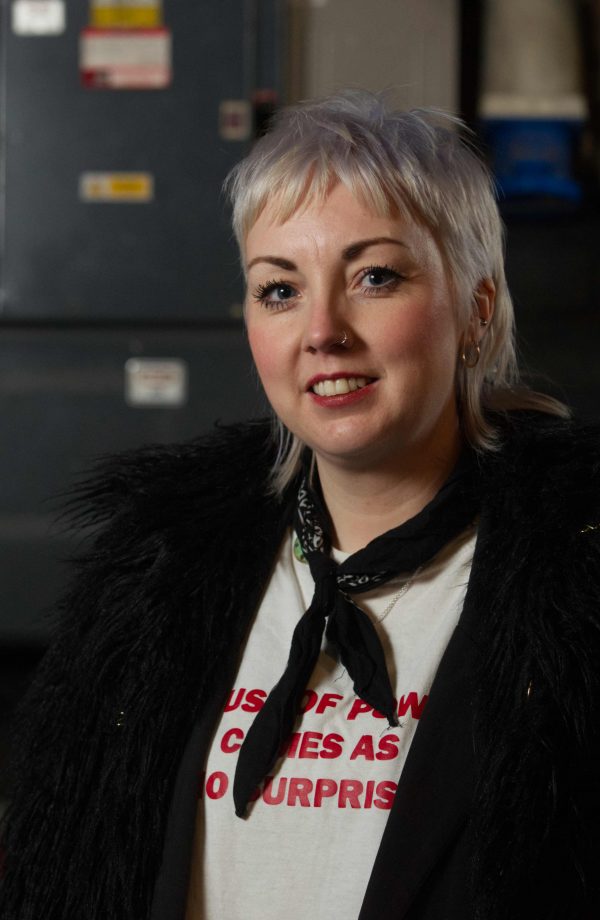 Helen Walkinshaw (she/they)
Head of Creative Development
Helen is the lead event producer for our Generator Live Festival and Music Industry Conference and has worked in the music industry and events sector for over a decade. Gaining experience in multiple roles including; live event management, festival production, promotion, artist development, label support and venue/hospitality management, they are also an experienced recording, performing and touring artist. Helen has a personal investment in grassroots, underground and independent music, and a commitment to exploring alternative pathways into the industry for those facing barriers to access. Their own route into the creative industries is unconventional with no formal training, forging a career through gaining practical experience. With early beginnings in folk clubs, community radio, live and club night promotion, forming punk bands and dabbling in amateur DJ-ing – they have gained a broad understanding of the music industry, by experimenting in various fields, practices and genres. More recently, Helen has worked for regional and national industry leaders such as Leeds & Reading Festival (Festival Republic, Live Nation) and Sage Gateshead – gaining a broader understanding and knowledge of the wider industry. Alongside the music industry, Helen has worked in the voluntary and charity sector; advocating for marginalised communities and people with protected characteristics. They apply this insight as a founding member of Forward NE who aim to open discussions around equality and diversity in the North East music community for women, trans and non-binary people. With extensive experience supporting adults with complex needs and lobbying for people facing discrimination and challenging circumstances, Helen is also the organisations lead for Inclusivity and Relevance. Helen is passionate about supporting people at all stages of their creative careers to reach their goals. With knowledge gained from multiple perspectives, they apply personal insight to develop others.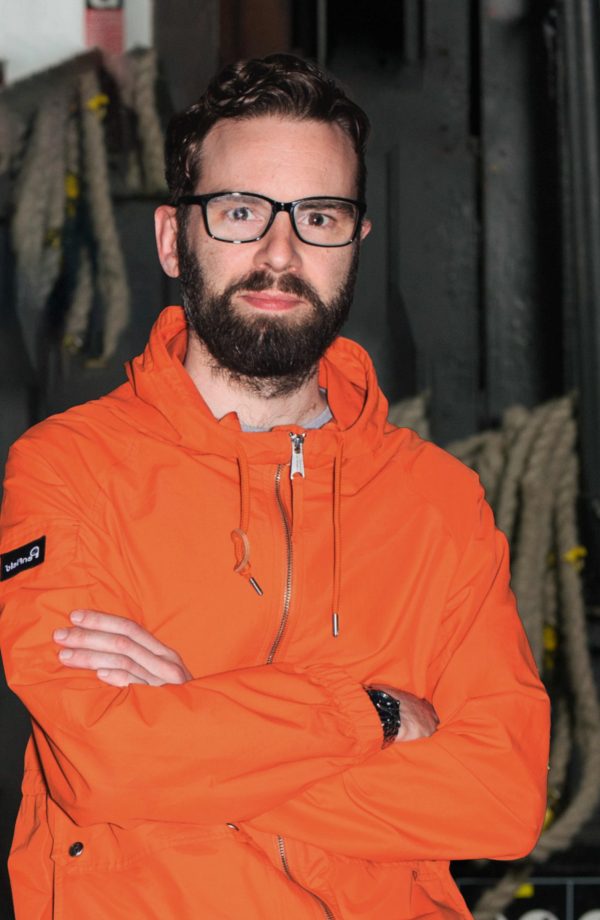 Nick Sheffield (he/him)
Business Development Manager
Nick has been involved in music for over 20 years as a performer, recording engineer, studio manager, tour manager and mastering engineer. His commercial career has ranged from web development at a large international corporate, to local government administration – all because no-one ever told him he could have a career in music.
Because of this, he is extremely passionate about skills and sustainable careers in the music industry, both on- and off-stage, and about reaching those people and communities who are traditionally under-represented – or might not otherwise consider a career – in music.
He has lived in his adopted home city of Newcastle for over 15 years and has two cats, Mackerel and Mooli, who have more social media presence than he does.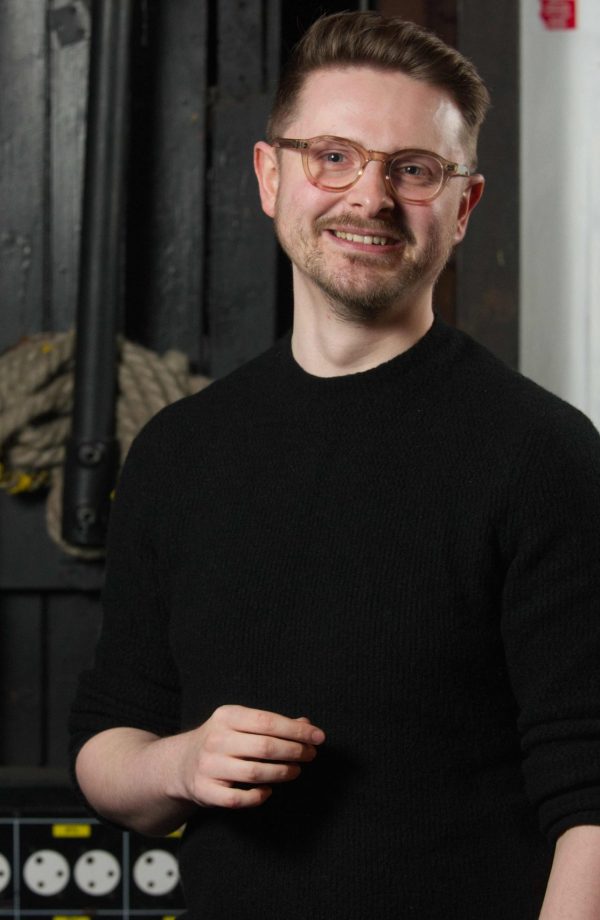 Jonny Chambers (he/him)
Marketing and Communications Manager
As an experienced marketer, designer and content producer, Jonny has been working in the live entertainment sector for over a decade. Alongside his new role at Generator, Jonny operates Jonarc, a
creative agency
that specialises in the arts, culture and live entertainment sector. Jonny's clients have included the BBC, the NHS, Local TV Group, Ambassador Theatre Group and in a bizarre turn of events, even His Royal Highness The Prince of Wales. With a background in live entertainment venue management, he's an expert in putting bums on seats and selling out auditoria and in January 2022 was nominated for Young Entrepreneur of the Year by the Federation of Small Business. Jonny is also a Director for Sunderland's only full scale theatre producer Theatre Space North East and a member of the Arts Marketing Association. Hugely passionate about the power of arts, culture and entertainment, especially here in the North East, Jonny can't wait to get the word out there about all the amazing things Generator will be doing. You can also hear Jonny every weekday on the region's Pride Radio - on 89.2 FM, DAB, Online and on Smart Speaker, 1pm-4pm.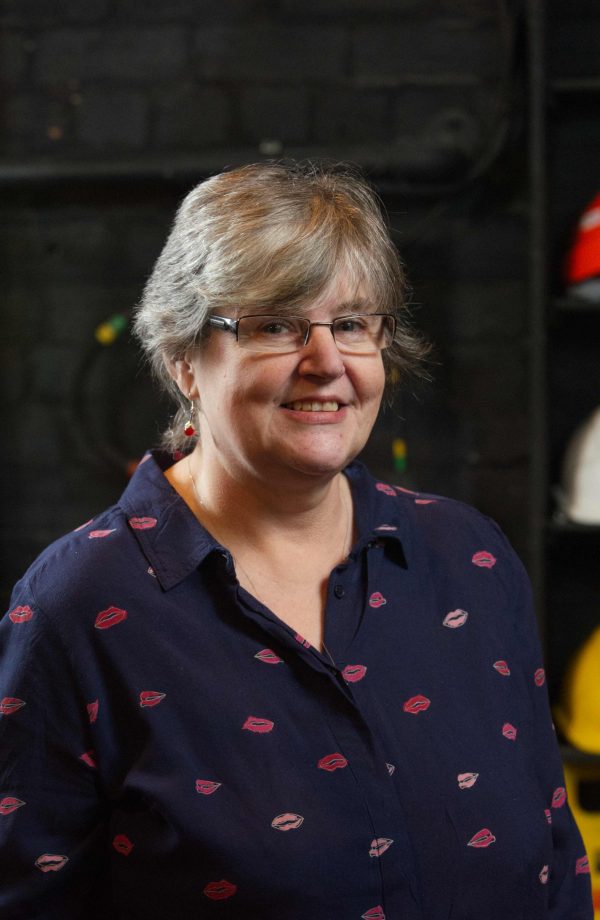 Kay Canning (she/her)
Operations Manager & Assistant to the CEO
Kay has a wide-ranging administrative background, having spent many years in the NHS and Local Government. Amongst other projects, she has been involved in large public consultations, engagement with local communities over major planning issues, setting up new premises and assisting with events. Her last role was overseeing governance in a Multi Academy Trust.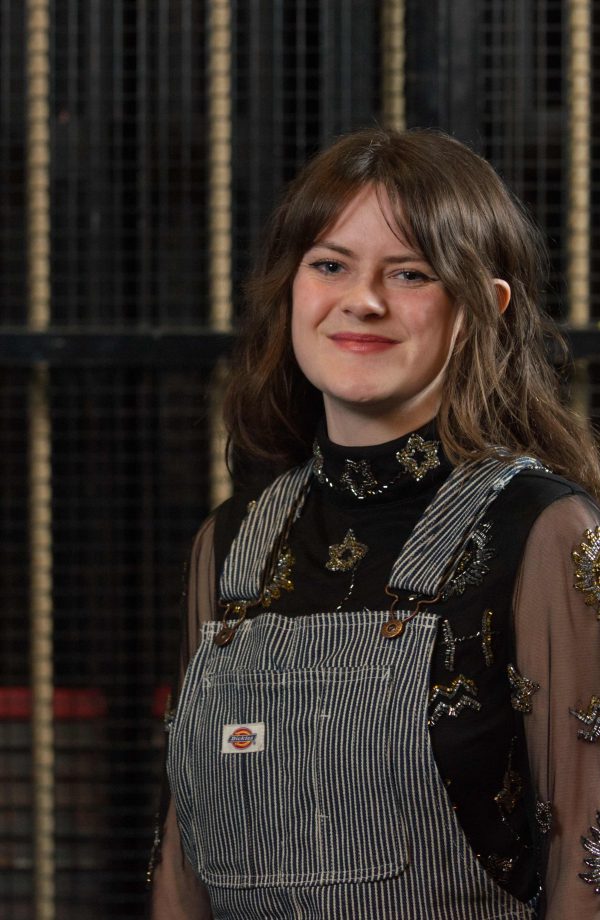 Elinor Creaby - Attwood (she/her)
Youth Music Coordinator
At the heart of Elinor's work, both within and outside of Generator, is a drive to create opportunity and sustainable routes in the music industry. Her background is imbedded in folk music practice, and she is dedicated to developing links and partnerships between musical scenes and genres, particularly within the North East. Elinor is keen to open collaboration with practitioners and other arts organisations to develop peer to peer learning, making for a more robust, sustainable and inclusive music industry for young people to grow in. With a wealth of experience in arts administration and music programmes, Elinor has worked across the North East facilitating cultural projects. She is currently the Artistic Director of Saltburn Folk Festival, Project Co-ordinator at Music at the Heart of Teesdale, and has recently joined the team at First Original Music; an independent publishing and sync house administered by Wixen Music. Elinor also works on short term freelance projects, primarily working with young people in music and cultural industry settings, and has sat on the Folk Advisory Committee at Sage Gateshead since 2017.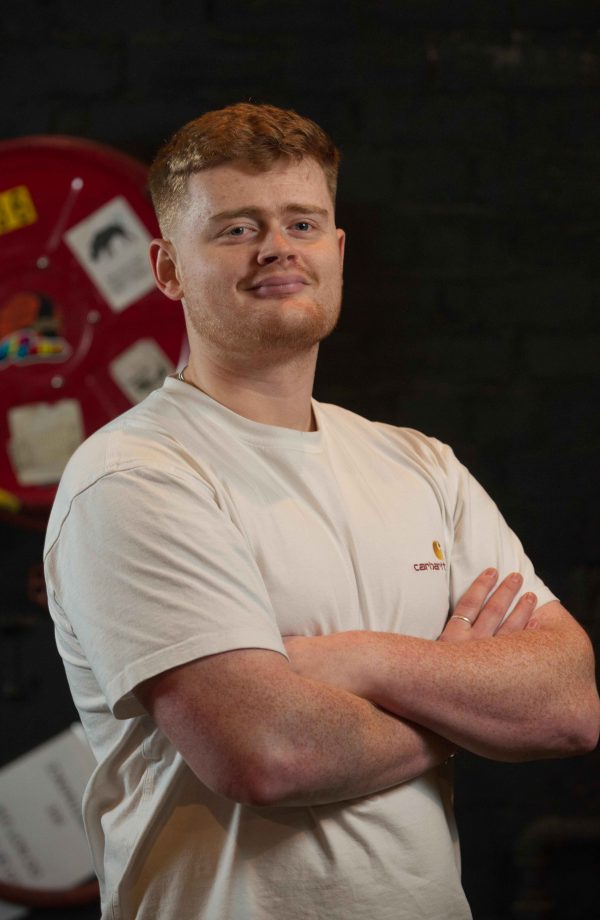 Adam MacDonald (he/him)
Creative Development Coordinator
Adam is involved in many different aspects of the music industry as a DJ, programmer, and promoter. Alongside his role at Generator, Adam is the founder of successful electronic music events company 
Music Sphere
. From organising and managing sold out events to producing and programming events with range of headline bookings as well as incredible local talent, Adam is hugely passionate about contributing towards the North's thriving underground scene.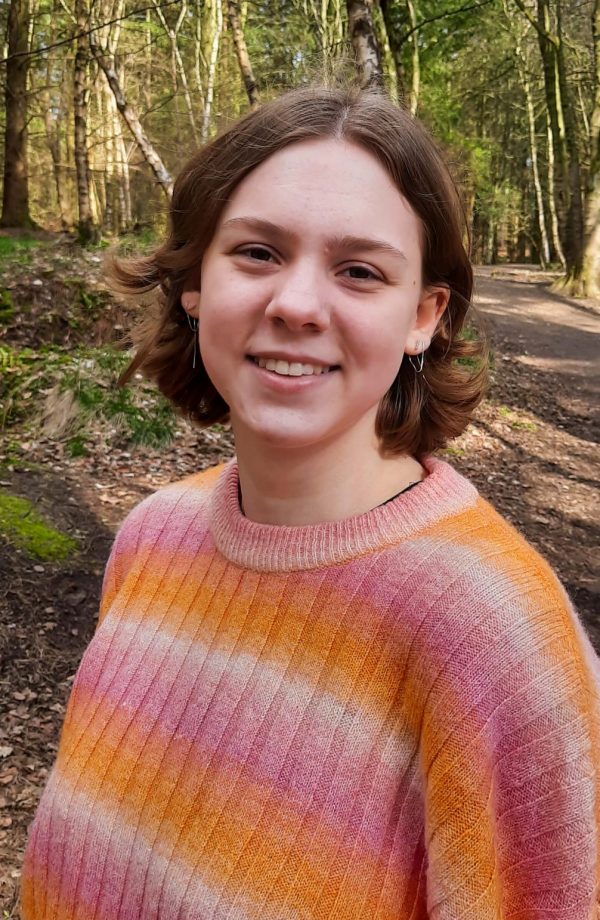 Annabel Logan (she/her/he/him)
Marketing and Communications Apprentice
Annabel is our Digital Marketing and Communications Apprentice, who will be learning both 'on the job' within our marketing team by creating graphics, running social media accounts, promoting events and 'off the job' by completing online tutorials, shadowing others within the industry and much much more. She has a background in dance and enjoys performing, having danced in several performances at the Sunderland Empire, Customs House and Consett Empire Theatre. As well as this, Annabel has an interest in the music industry and enjoys attending local gigs and concerts. She also enjoys most things creative, including water colour painting, cross stitching and sewing.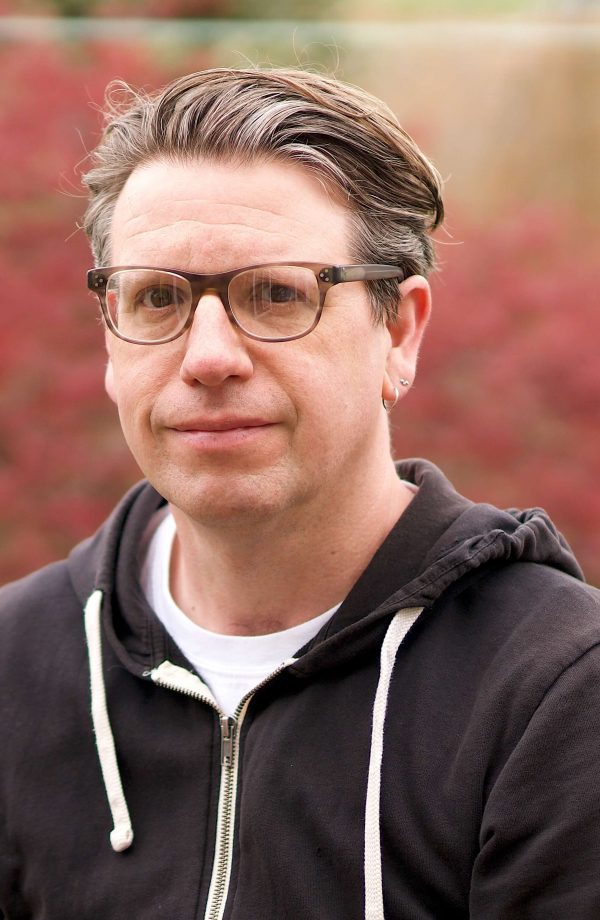 Ross Lewis (he/him)
Educational and Vocational Lead
Ross has 30 years experience at all levels of music initially as a performer and then as a studio engineer, educator, live sound engineer and tour manager. From the Head of Steam to the Brit Awards he is driven by the desire to give performers and audiences the best possible experience. When he was 14 years old Ross went to a gig at Newcastle City Hall and had his tiny little mind blown by the sensory overload and communal experience of live music. Ross continues to believe in the power of music to change the lives of people failed by traditional education pathways and he is passionate about skill sharing and offering opportunities for everyone, to be inspired by the rigorous demands of live events and to uncover their true potential. In addition to his work with Generator, Ross is Technical Manager for The Cluny, Newcastle and a freelance FOH engineer, production and events manager.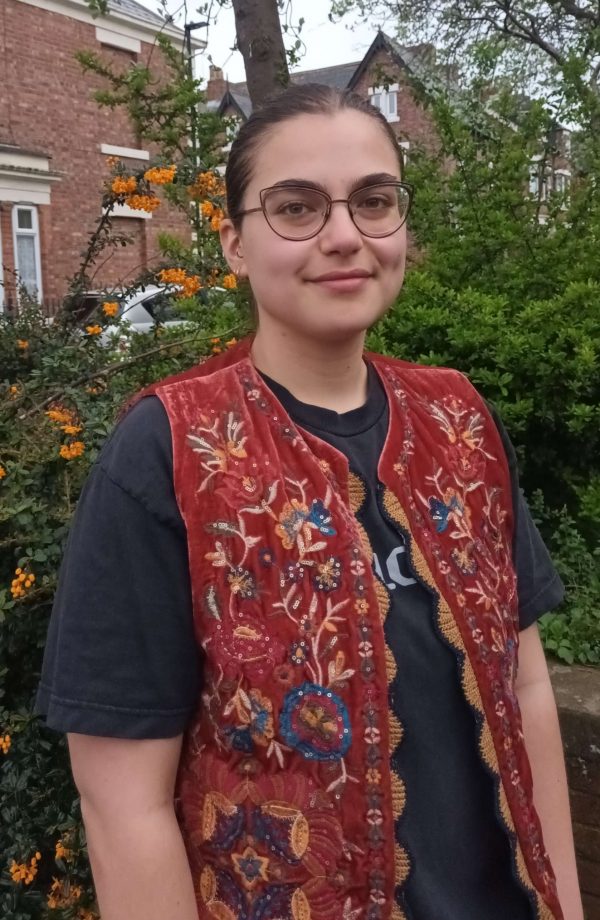 Natalie Halaseh (they/them)
Programme Coordinator
Natalie is our Programme Coordinator, responsible for providing support for our Skills for Growth project, Business Development initiatives and Generator Union activities.
Since moving to the North East, Natalie has been involved with various different aspects of the North East music industry, having worked and volunteered in various live venues and more recently, focusing on music inclusion and educational sites.
Alongside their role at Generator, Natalie is a music practitioner focusing on field recording and avant garde opera, often DJ-ing and performing with several collectives and choirs.