Music Industry Titans Come Together to Offer Advice and Mentoring to Northern Artists & Creatives
Sam Fender's Producer and Stevie Wonder's Long Time Representative Are Amongst Those Offering 1:1 Advice and Mentoring Sessions as Part of Generator's Music Industry Advisory Group.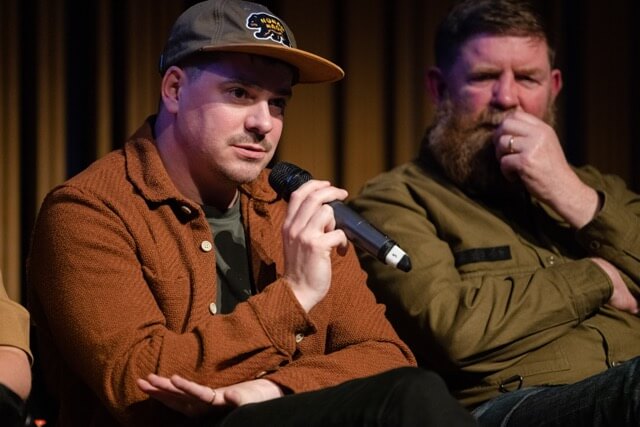 Originally revealed at the landmark Music Futures Summit at Sage Gateshead in May, the first of its kind Music Industry Advisory Group brings together a raft of influential music movers and shakers to offer emerging artists, established musicians and budding managers, producers and music industry professionals unprecedented access to bespoke advice and mentoring.  
Part funded by the North of Tyne Combined Authority and building on creative development agency Generator's 30+ years of nurturing creative talent, the Music Industry Advisory Group (MIAG) features leaders from major music labels, specialist music lawyers, top educators and successful artists who have a wealth of lived experience, knowledge and professional advice to impart.  
The agency has today opened applications for the first wave of advice sessions, with applicants able to request a particular member based on their area of expertise or specialism. Whether it's advice on funding, understanding what major labels are looking for or how to master a track to ensure its success, the MIAG's diverse membership means expert advice on a whole range of topics will be easily accessible for the first time.  
Following the initial application, the Generator team will match applicants with the MIAG member best suited to their needs. 
The members of the group are all giving their time for free to help develop the next generation of talent and work towards Generator's goal of establishing a sustainable music industry in the North East that ensures access for all. The opening of applications for the MIAG marks a significant step forward towards achieving this vision which has been spearheaded by Generator's 13 strong team over the past 12 months alongside an array of industry partners including Warner Music UK, #TheWrd from the Ivors Academy, the Rio Ferdinand Foundation and Abbey Road Institute.  
Advice sessions can now be booked with the likes of Keith Harris – Stevie Wonder's longtime representative, Thom Lewis, notable for helping to craft Sam Fender's meteoric chart success and Cannelle Bencherqi, responsible for developing some of the world's biggest artists at Atlantic Records. Also on the line up is Mercury Prize winner Bernard Butler, leading music lawyer Paul Lennon and the creative director of Sage Gateshead Wendy Smith. They're joined by local educational leaders, funding experts, live promoters and artist managers representing every level and facet of the industry. A full list of members and their specialisms can be found here.
The MIAG is the latest initiative launched by a revitalised Generator, running alongside its hugely popular annual music festival & conference Generator Live – the only festival dedicated to showcasing North eats talent, which kicks off with a series of fringe gigs in August before its main all-dayer in September. The agency also runs a number of successful educational and skills boosting programmes including its ground-breaking Youth Music funded First Notes artist development stream and Create:Elevate – a bespoke programme of creative business support for North Tyneside based businesses.  
On joining the MIAG, Kieth Harris said: 
"It is important to me as someone who was born in Newcastle to use some of the experience that I have had over the years to allow the next generation of creatives to achieve their potential without having to move south, and the Music Industry advisory group gives me the opportunity to do that," 
Also on the advisory group is local artist Grace Stubbings, who is equally as passionate about giving back to the area's talent: 
As a musician from Hartlepool, I would like to share my experience of what it is to be an 'emerging' musician from the region. I will be able to talk about my own experience, and talk about the barriers that I have faced and observed in the industry. I have always been supported by other creatives in the region and have been offered an abundance of advice and support, so I want to support others. 
Generator's CEO and MIAG member Mick Ross has been working tirelessly to bring together the panel's members: 
"From the very first conversations I was having with industry leaders, it became apparent that something like the MIAG – offering free, accessible, actionable advice to the region's emerging talent – would be a hugely powerful tool to help us achieve our vision. I'm incredibly proud of the work that's gone into coordinating what is a highly complex web of diaries and schedules and I'm blown away by the passion, dedication and commitment of all the members on the group. 
The MIAG will be a game changer for the industry here in the North East and beyond, and I know myself and the rest of the group are itching to get started," 
Applications for Generator's Music Industry Advisory Group are open now at www.generator.org.uk/music-industry-advice and remain open all year. 
The MIAG will be a game changer for the industry here in the North East and beyond