NE HOT SEAT: MARTHA HILL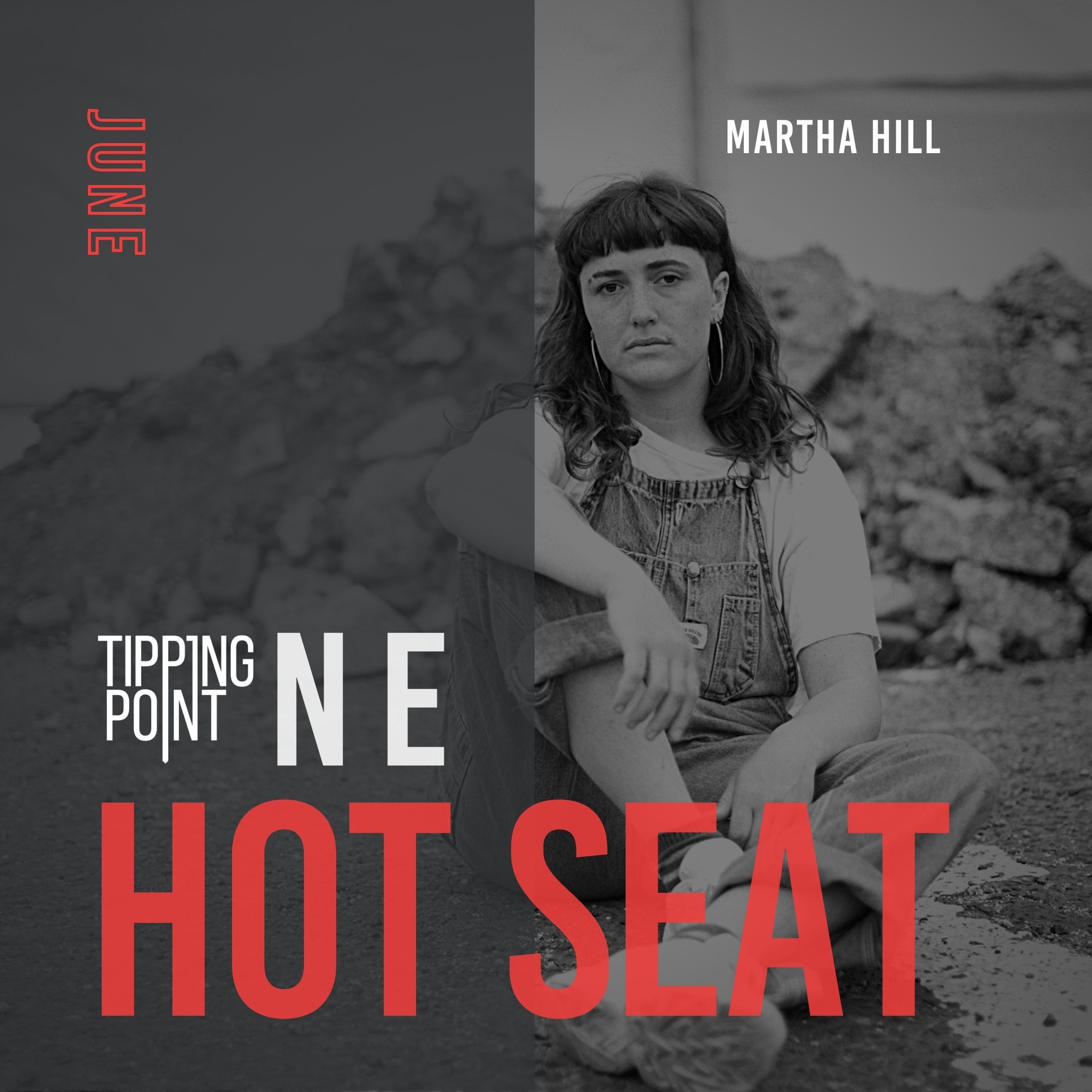 This week we're continuing our brand new feature on Tipping Point – 'NE Hot Seat' – where we sit down with some of the region's brightest talent on a monthly basis, shine a spotlight on their latest work and find out what they have planned next.
Next up we have Martha Hill, who today releases her incredible third EP 'Dog Hearted Man'. The young musician has already attracted plenty of attention from key UK indie press titans including The Line Of Best Fit and Clash, not to mention playlisting spots on both BBC Radio 1 and BBC 6 Music, so it's safe to say her profile is growing far and wide. With festival slots and tour dates galore pencilled in over the coming months, we sat down with Martha to discuss her career so far.
---
Tell us a little about yourself and your career in music so far?
Hey! I grew up in Scotland, but left home when I was 17 to busk around Europe before settling in the North East. I used to busk on Northumberland Street, but ended up joining local band Holy Moly and the Crackers as the trombone player and touring with them for a few years. Off the back of that I decided to go solo and play my own music, and I released my debut single 'Spiders' in 2018 followed by my first EP in 2019. Last year I released my second EP 'Summer Up North' and had tracks playlisted on BBC 6 Music/BBC Radio 1 and today I'm releasing my third EP 'Dog Hearted Man'.
What can you tell us about your latest release?
I released Boom a little while back and it's actually a track I wrote whilst I was still playing with Holy Moly – you can hear the bluesy influences throughout the lyrics and chord structures. It used to be in my set when I was first touring, but ended up being swapped out for other tracks. I've always wanted to revive it and bring it back, so I'm really chuffed with the version myself and producer Julien Flew have made.
What inspires you most when it comes to creating music?
I get really inspired by going to gigs and watching other musicians play, so this year has been a bit tough without that! I also get inspired whenever I'm on my own on a journey. It could be just going for a walk through the local park, or cycle touring in Europe, or on the train down to London…for some reason music seems to come to me more when I'm moving.
How did you find the recording process and how did it shape your sound?
The process for this track was pretty simple, as is the arrangement. We started off just recording the bones of the track – my voice and the acoustic guitar (which literally is capo'd on 2nd fret, and then I just play the E and A string! It's so simple). After that we built in the bass and percussion elements and tracked the electric. I like building songs up piece by piece and tend to only hear what needs to come next once I've got what came before tracked if that makes sense! Like I'll put in the bass and my ear can then just hear what's missing…
What else can we expect from you this year?
Loads!! I'm finally back on tour! I've got a few festivals coming up this summer (Latitude, Get Together Festival, 110 Above) and then I'm touring in October (Newcastle date is 17th October at The Cluny). I've just released my EP 'Dog Hearted Man' today (25th June) which includes my last two singles 'Change' and 'Boom'. I'll be playing a launch party at TwoByTwo Brewery in Walker to celebrate, and it's invite only but you can sign up to my mailing list to be entered into the invite list draw.
Where can we find you on socials and keep up to date on developments?
I'm @marthahillmusic on everything! I'm on Facebook, Twitter and Instagram. My website is here too.
Check out Martha's favourite acts from the region in her personally curated playlist below.