Nadine Shah Residency
Generator and Brighter Sound are excited to welcome the inspirational activist and critically acclaimed artist, Nadine Shah, to lead a unique residency in her home town of Newcastle Upon Tyne. The residency will also feature the lauded producer Ben Hiller, best known for his work with Elbow, Blur, Doves, Depeche Mode, Villagers and of course, Nadine herself.
From Monday 20th to Friday 24th of August Nadine will be in residence in Newcastle for 5 days, with Ben joining for the Thursday and Friday.
The residency is part of a new collaboration between Generator's WeCreate project which develops opportunities for female emerging artists in the North East, and Brighter Sound's Both Sides Now campaign which is supporting and sustaining gender equality in music.
Nadine is known for passionately campaigning for equal rights across the music industry, and through her success as a performer and recording artist. Similarly Ben is a renowned producer who applies a creative and experimental approach to production; an method that has earned him a celebrated reputation!
The residency will be hosted in the newly established Blank Studios in Newcastle and neighboring beloved community venue the Star and Shadow Cinema and will happen in two parts…
PART ONE (20th -23rd August) – A four day, fully funded, intensive studio-based mentoring opportunity for four of the most exciting emerging female artists from the North East. For more details on applying please see below.
Successful applicants will work with Nadine and Ben to develop their writing skills, musicianship, vocal technique, songwriting approach and production awareness. Participants will also learn work in a top independent recording studio.
PART TWO (Friday 24th August) – A full day, fully funded creative masterclass (open to all) in which Nadine and producer Ben Hillier will talk about and deconstruct their collaborative songwriting process. For more information please check out our masterclass event and Sign Up Here.
---
Further Application information 
To apply for the studio residency opportunity you will need to fill out a simple survey – the link for this will be announced shortly
Applicants for the studio residency will need to have have a strong vocal component to their work, and should have an interest in learning more about the process of developing their style an approach with input from a producer in a recording environment.
Applicants for the studio residency must be:
Over 18
An emerging female musician creator
From or based in the North East of England
Application deadline: 5th August midnight
Applicants must apply online. Watch this space for application link coming soon!
WeCreate
WECREATE is a talent development project that seeks to draw attention to the gender equality debate in music. It hopes to do this by increasing opportunities for young female artists and professionals to develop new creative work, build networks and break down barriers to pursuing career pathways in music. This work is connected to wider national initiatives and delivered through partnerships with Brighter Sounds:Both Sides Now, Youth Music, The Roundhouse (London) and the PRSF.
The core format is a series of workshops, network development opportunities, creative residencies with high profile artists, industry sessions with leading female contributors, access to National music industry learning events and showcases.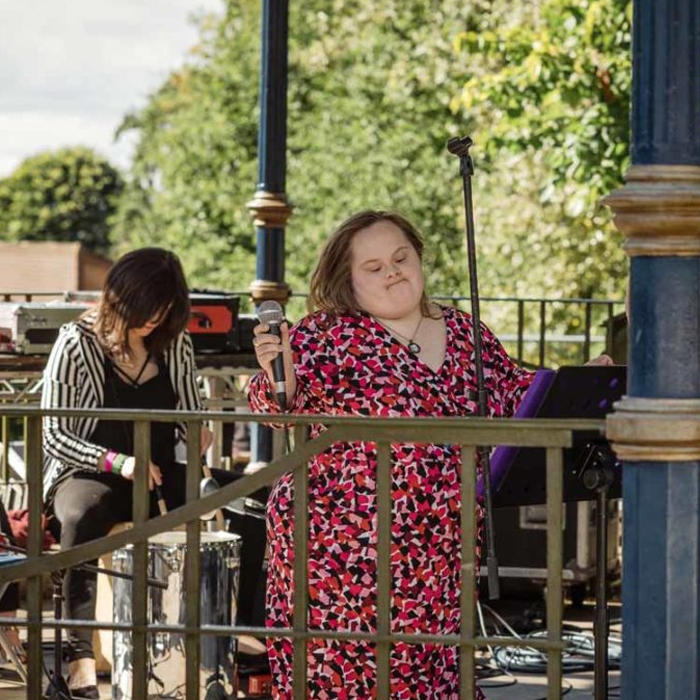 AAA
AAA (Access All Areas) is a talent development service for young music creators with special educational needs and disabilities (SEN/D). It focuses on innovative approaches to songwriting and live opportunities.
There are large challenges faced when looking to support songwriters with SEN/D in the North East. One of the problems is that it's often very difficult to discover artists who are at a stage where they will benefit from the progression opportunities Generator offers. Through research in this area we have learnt that this may be due to the fact that artists with SEN/D do not have access to creative development opportunities, progression routes, guidance and promotion that might enable them to build a profile. There is also a chronic lack of role models.
Working with key partners (Drake Music and Sage Gateshead) we are able to deliver a creative model that enables talented, early stage artists with SEN/D in the North East to progress to a level where access to the wider music industry becomes a possibility.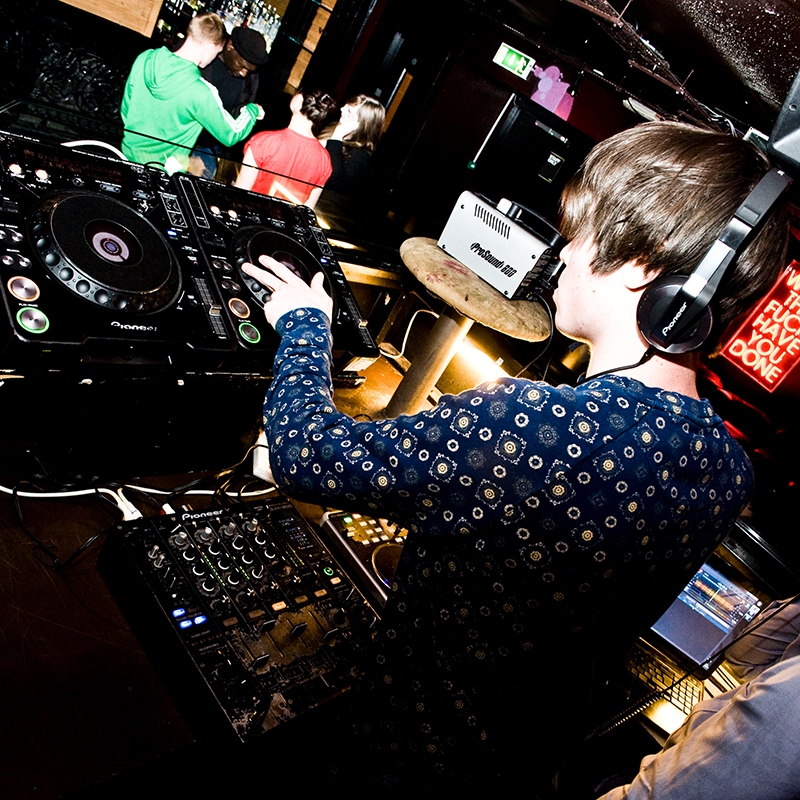 Switch
SWITCH is aimed at electronic music producers in the North East.
Made up of a series of short courses, studio sessions and creative progression options, SWITCH focuses on Live sampling, production approaches, collaboration, live showcasing and music industry support.
The format, delivery location and partners (Co-Musica, Sage Gateshead and Kyloe House) have enabled us to engage with young people from a diverse range of backgrounds.