Business Support Coordinator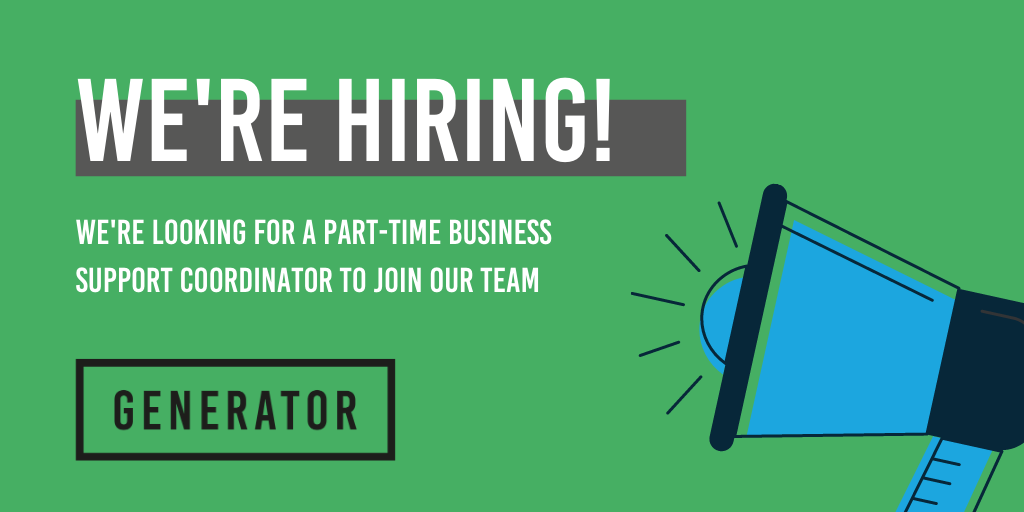 We're looking for a new member of our team!   
The Business Support Coordinator will play a vital role in ensuring our Business Support programmes are delivered efficiently and effectively, helping the digital creative industries to thrive in the North East.  
They'll be a very organised person, someone who can keep on top of enquiries and be confident in directing businesses to the right programme for them. They'll be comfortable working in a customer-facing role, managing relationships and be excellent at communicating. The Business Support Coordinator will also have some experience of completing financial administrative tasks and will be able to use Excel and other MS Office applications to a good level.  
Having some knowledge of the digital sector in the North East would be useful, but we mostly want someone who is keen to work in a small team with big ambition, who enjoys working collaboratively with other business partners and is always willing to help others- whether that be the businesses we work with or a colleague!   
If you think this job is for you, then please get in touch!   
Salary: £18,500 pro rata 
Working Hours: 3 days per week 
Please send a cover letter (max 2 pages) and CV detailing how you best fit the job description to mail@generator.org.uk by 12pm FRIDAY 19th FEBRUARY 2021.   
Supply Chain North East will see four key partners joining forces to work with over 800 businesses between 2018-2021 supporting businesses to identify opportunities in new and existing markets. An integral part of the North East Growth Hub, Supply Chain North East will be delivered across the region by RTC North, Generator, North East Automotive Alliance (NEAA) and North East Process Industry Cluster (NEPIC). Supply Chain North East is receiving up to £3,148,514 of funding from the England European Regional Development Fund as part of the European Structural and Investment Funds Growth Programme 2014-2020.