Digital Bootcamp Officially Launched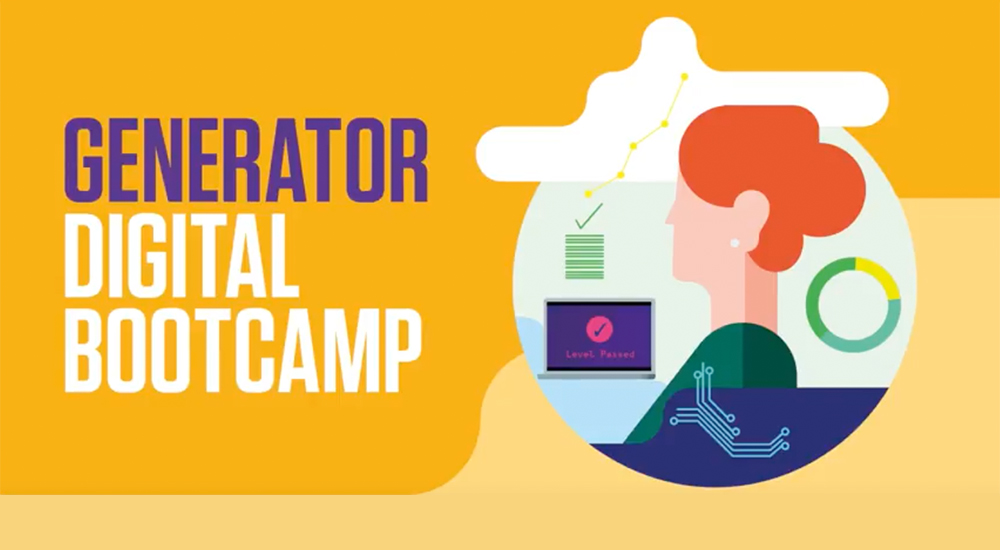 Generator has announced it will roll out a new, eight-week digital training programme in January next year as part of a continued strategy to reduce the North East skills gap.
The latest Digital Bootcamp aims to deliver valuable agency and project management experience for those wanting hands on digital skills and will be delivered by some of the region's shining digital lights including Sage UK, Daykin & Storey, hedgehog lab, Orange Bus and Gospelware.
The programme is aimed at organisations that want to get up to speed with the current digital landscape and help upskill employees with practical skills to manage and deliver cutting-edge work. Topics include presenting, written communications, social media and client interaction.
Generator CEO Jim Mawdsley said: "This is probably the most extensive digital programme Generator has ever put on. Since taking the reins of Digital Union, the team at Generator has become heavily involved in the Skills Agenda of the entire North East tech sector and the biggest complaint from members is that graduates still aren't prepared for the world of work. While this programme would undoubtedly help bridge the skills gap through practical training designed by the best agencies in the region, this Bootcamp isn't limited to graduates".
Mawdsley continued: "The rate in which the industry changes often means that people currently working in the sector can get left behind so this would be a great chance to be fully immersed in best practice working methods. Tech companies and creative agencies work very different from normal businesses and corporations with in-house digital teams perhaps aren't as involved in the industry as they could be so we have designed the Digital Bootcamp to ensure all businesses have the opportunity to engage in an industry standard course on how to work in tech."
The Digital Bootcamp is designed to be accessed as a full package, embedding a complete set of skills and behaviours through an intensive programme. It is suitable for both businesses large and small and will be run on a day release format, starting on January 24th at various locations around the city, including three full days on site at Generator's agency partner's offices.
Reacting to this announcement, Michelle Rainbow, Skills Director, at the NELEP added: "The Digital and tech industries are growing in the North East at a faster pace than in any other region of the UK and while this sector is thriving it faces a severe skills gap in both the technical and practical areas of how the businesses operate on a daily basis.
"The LEP welcomes and supports initiatives such as the Generator Digital Bootcamp as it is a training package unavailable anywhere else and ensures that those working in tech and digital industries are efficient, effective and productive, all qualities that will lead future profitability and business growth."
To launch the programme, Generator is hosting an exclusive event on December 12th. Further details will be announced soon.
As featured here.