Newcastle business NBS welcomes first tenants to state of the art incubator space
Stephenson Halliday and Realty Media are the first tenants to move into NBS's new, state of the art incubator space at the Old Post Office on St Nicholas Street, Newcastle.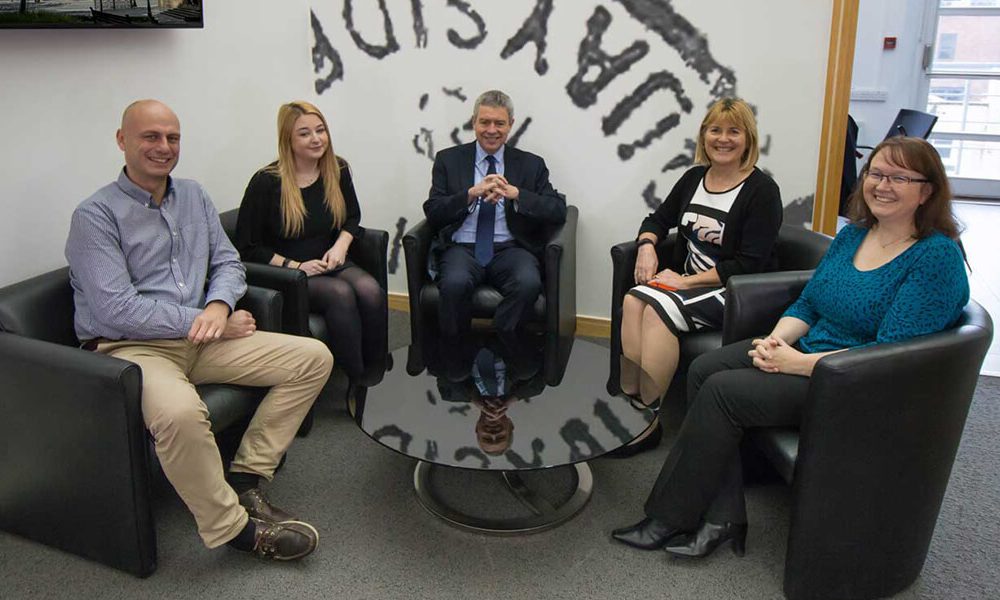 The space was developed as part of NBS's commitment to supporting the local community and targeted at digital and technology companies looking to grow.
Stephenson Halliday provides Planning, Landscape and Visualisation Services to the development industry. As part of their expansion plans they wanted to open an office in Newcastle to access the North-East market and the Old Post Office provided ideal accommodation. Stephenson Halliday has a strong team of planners and landscape architects currently based in Kendal, Glasgow and Ireland.  They work with clients to secure planning consent for development projects ranging in scale from small scale local proposals, to regional and national property and infrastructure projects.
Commenting on the move to the Old Post Office, Stephenson Halliday's Planning Director, Mary Campbell, said: "This is a very exciting move for Stephenson Halliday and builds on the growing demand for our services.  We have recruited new staff to undertake work already secured in the North East region and the quality of the space at the Old Post Office has, I have no doubt, helped us to attract the very best."
Realty Media, the second tenants to choose the Old Post Office, specialise in providing digital assets for property marketing. They incorporate innovative ways of replicating real estate on digital platforms. They are providing 3D modelling of the built environment to owners and operators of real estate. They also create fully immersive 3D Virtual Tours for Virtual Reality, using Matterport technology – the world's leading virtual tour platform.
Owner, Jason Van Hee said: "The magnificent Old Post Office is a fitting environment for a start-up specialising in the communication of real estate. Post offices were the pioneers of business communication so where better to locate than within an innovative hub alongside other built environment businesses!"
The Old Post Office recently underwent a £5.8 million re-development which included the new office units for businesses looking to start up or grow in the digital and tech sectors. The offices include features such as; suspended ceilings, perimeter trunking, high quality office furniture, a separate meeting room and a manned reception. The central location also offers excellent rail and bus links due to its proximity to Central Station.
Chief Executive at NBS, Richard Waterhouse said: "I am delighted to welcome our first two tenants to The Old Post Office. Our colleagues at NBS love working here and we are very pleased that we have been able to help other tech and digital businesses to start up and grow. We were a start-up business ourselves once and I know how important the right kind of accommodation is for new and expanding businesses "
Two units remain to let which range from 119 – 408 square ft. at £17.50 per square foot. Lettings are being handled by Chris Pearson, Partner at Gavin Black and Partners
For more information, please contact Chris Pearson or Laura Lloyd at Gavin Black and Partners, on 0191 230 2777 – www.gavinblack.co.uk
To find out more about NBS visit www.theNBS.com
© Generator 2020 - All rights reserved.
Site delivered by Cargo Creative