Northumbria University Funded Internship Scheme Has Continued Success
Northumbria University continues to offer financial support to SMEs and graduate start-ups based in Tyne and Wear and Northumberland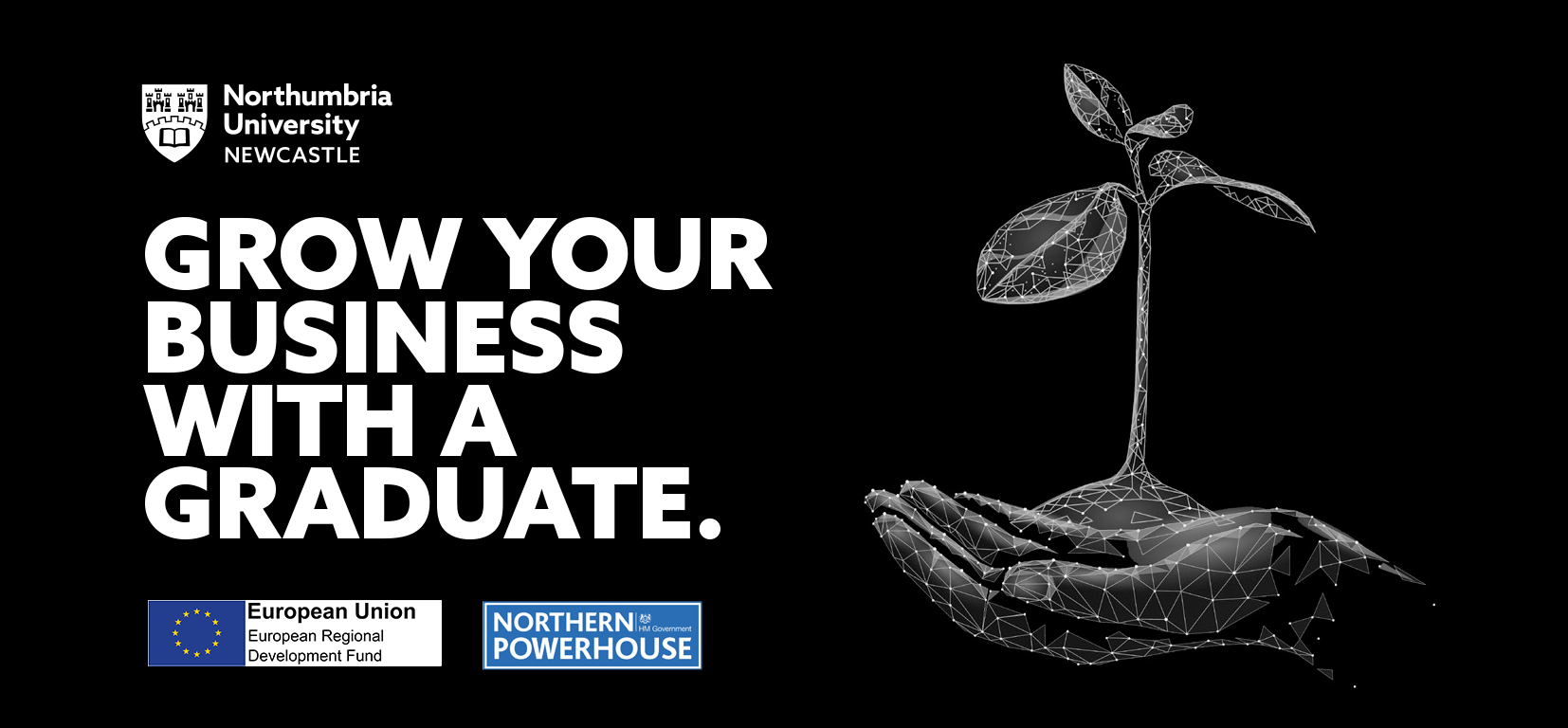 The ERDF funding scheme that originally launched in March 2021 to support 120 business has gained significant engagement within the SME community.  The scheme has received 91 applications to date, with an impressive 39 internships already placed. With SME support running until June 2023 and funding for over 80 internships still available there has never been a better time for an SME to grow their business with a graduate.  The Northumbria Enterprise and Business Support 2  (NEBS2) project includes funding of up to £1.9 million and provides a financial contribution to help small businesses (including those in the third sector) employ motivated graduates typically on 6-month internships programmes.
Interns will be paid by the SME for up to 6 months in a graduate position to meet the business needs of the organisation with the project providing a maximum financial contribution to salary of £4,050 for a 6-month internship (45%). Pro-rata funding is available for shorter internship durations. Businesses looking to respond effectively to the challenges of COVID-19 are encouraged to apply.
To find out more about this exciting opportunity, and potentially identify a longer-term or permanent member of staff please contact internships@northumbria.ac.uk.