Cavu Corporate Finance and Ward Hadaway advise Kykloud Limited on the sale of software company
Cavu Corporate Finance and the Newcastle team of Ward Hadaway law firm have provided advice on the sale of Kykloud Limited to US-based software company, Accruent.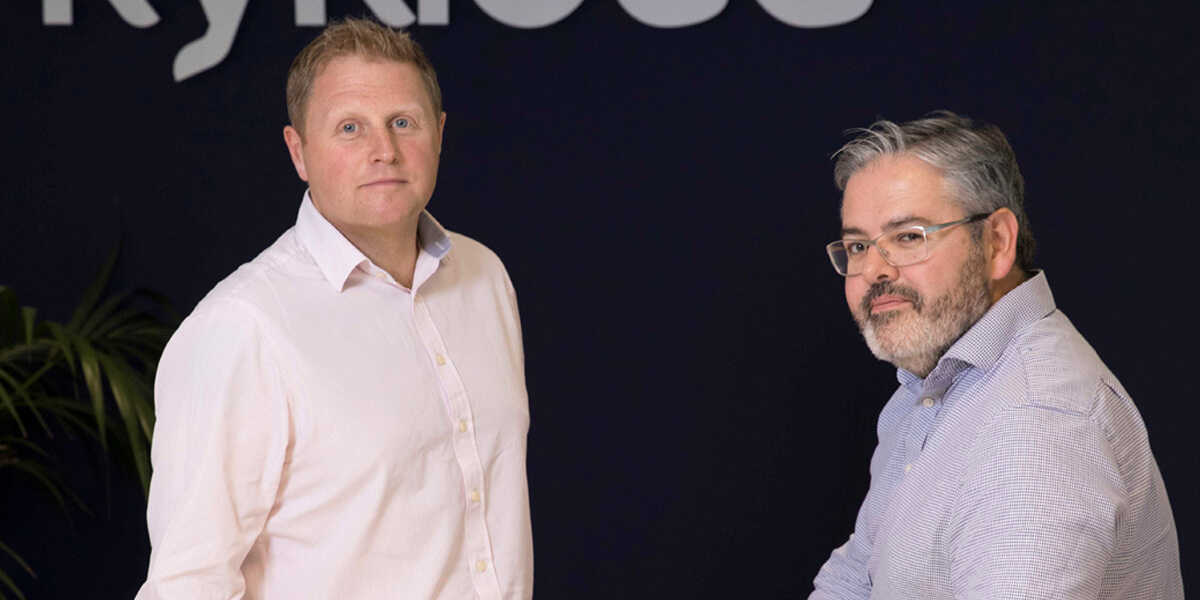 Based in North Shields, North Tyneside, Kykloud is a global provider of asset management and mobile building inspection software. Founded by Ed Bartlett and Nick Graham in 2011, and supported by Northstar Ventures Limited from its Finance For Business North East Accelerator and Proof of Concept Funds since that date, the software enables intuitive and easy-to-use physical resource condition assessments on mobile devices.
The Kykloud app automatically uploads data to a cloud-based asset information portal, where users can get a clear portfolio overview, and accurate site data to enable better forecasting and budget planning. Kykloud is used by customers worldwide, including the BBC, engineering and services firms, including Trident and Cushman & Wakefield, and more than 30% of all UK surveyors.
The deal, which was led and structured by Cavu Corporate Finance with Ward Hadaway providing the legal advice means Kykloud will now become part of US-based Accruent, with founders Ed and Nick continuing in their roles as part of the enlarged group.
Accruent was founded in 1995 and helps businesses worldwide plan and manage real estate, facilities and asset management. It is backed by US private equity firm Genstar Capital.
Commenting on the deal, CEO and founder of Kykloud, Ed Bartlett said: "The Kykloud team and I are excited to integrate our solution into the Accruent portfolio.
"We have been working with Cavu Corporate Finance for the last three years getting the business in shape in the event we wanted to pursue a transaction. The service provided by the Cavu team was exceptional – they took the time to understand our business and listened to what Nick and I wanted from the deal, and pursued what was in the best interest of Kykloud and its Shareholders.
"Our thanks also goes to the team at Ward Hadaway for their expertise and efforts on the negotiations.  We have worked with Ward Hadaway since our first round of investment back in in 2011 and the support they have provided is very much appreciated. The team at Ward Hadaway provided a professional response from the outset and worked exceptionally hard to ensure that the sale went smoothly."
Shawn Bone, Managing Director of Cavu Corporate Finance, added: "The strength of the Kykloud software solution and the attractiveness of the market the business operates in was core to a successful deal. We are delighted that we have been able to work with Ed and Nick and the other Shareholders to deliver a great deal for all concerned."
Katherine Hay-Heddle, corporate partner at Ward Hadaway's office in Newcastle led the team advising on the legal aspects of the deal.
Katherine said: "We are delighted to have advised the shareholders on this transaction. It's great to have been involved in helping Kykloud from the first investment all the way through the completion of the sale. We are thrilled that the deal has had a positive outcome for all parties involved. We look forward to tracking Kykloud's progress as part of Accruent."
Ian Richards, who oversees the investment team at Northstar Ventures, said: "We initially provided funding for the business when it started up in 2011 and have worked with Ed and Nick during the ensuing years providing additional support in line with their growth plans. It's been really exciting to be involved and see Kykloud's business successfully expand and progress to this stage.  We wish Ed and Nick every success as the business moves into its next chapter under the Accruent banner."