Digital Union Shifts to Free Membership for North East Digital Creative Professionals
Generator's new CEO pledges to unite talent across the North East's digital creative industries in the wake of the pandemic by opening up all membership benefits for free from January 2021.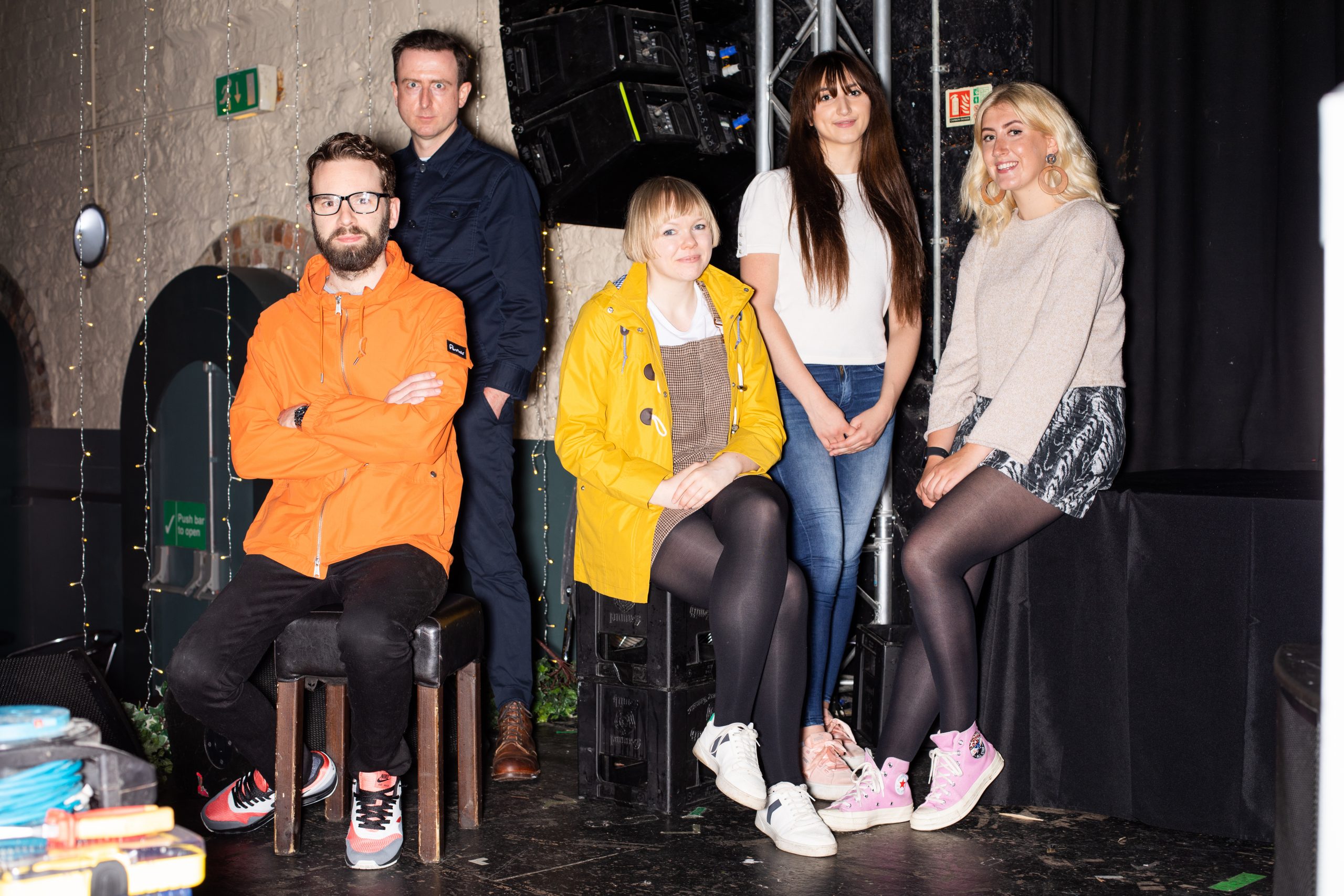 DIGITAL UNION, the largest collective of digital creative talent operating in the North East of England, is relaunching as a free membership service and is opening up membership to individuals working in the digital and creative sector for the first time.
Digital Union powers digital creative people and business across the North East by uniting talent and matching people to ideas, opportunities and innovation. Formerly a paid subscription membership only available to businesses, Digital Union hopes the move to free membership will create stronger connections across the North East digital creative community and bridge the gap between education and industry through collaboration, knowledge sharing and networking opportunities
Hannah Matterson, CEO of Generator who facilitate Digital Union said, "Our goal is to strengthen and promote the North East's thriving digital and creative sectors to the rest of the UK, attracting and retaining talent and raising the profile of our expertise in this space.
We unite talent, from young graduates to experienced professionals, with digital creative businesses across the region, forming a varied network of individuals of all backgrounds and expertise. By taking a ground-up approach, we can support and empower the next generation of creatives, entrepreneurs and professionals to grow these industries to new heights.
By acting as a catalyst for collaboration and co-creation, we can match people to incredible opportunities, ideas and innovation right here in the North East. From taking your first steps as a graphic designer, to harnessing new talent as a CEO, Digital Union is here to support you."
Julian Leighton, former CEO of Orange Bus and newly appointed ambassador for Digital Union said, "Digital Union is more important to the region's digital creative economy now than ever before. As an organisation, our aim is to bring together the region's digital creative businesses to collaborate and support each other, whilst also helping to ensure we have a single powerful voice as a sector. That collective voice and network will be extremely valuable to both the region and our members in the months and years ahead as we emerge from the strange world we've operated in for most of 2020."
Hannah Matterson was appointed as the new CEO of the North East creative industries organisation in February after predecessor Jim Mawdsley stepped down. Matterson brings a wealth of experience across the digital, music and creative economy to her role, including working at Sage Gateshead, on Sunderland 2021 – Sunderland's bid to become the UK city of Culture – Sunderland Culture and MAC Trust, where she focused on partnership development.
Hannah continued, "It has been a turbulent year for a lot of people, so now is the time that we all need to pull together and support one another, after all digital without creative just doesn't work and vice versa.
Being a member of Digital Union offers a holistic approach for individuals to access a network where they can learn from their peers, from mentoring, accessing webinars and networking online, to simply popping along for a socially-distanced cuppa – think of it as a match-making service for creative and digital mind in the region."
Next year Generator will celebrate its 30th anniversary and the switch to free membership is just one of the 'big changes' Matterson has planned.
She said: "We are very grateful to businesses who have been part of our paid membership plan over the past 12 months because our new service is largely down to the support they have shown. We have received amazing support already from BlueSky, NBS, Tombola, Newcastle College as well as Sunderland and Teesside Universities and are incredibly thankful to our ambassador and long-time supporter Julian Leighton, founder of Orange Bus. We will shortly be launching a new sponsorships model for businesses to get involved with more details being announced very soon."
Mark Scott, recruitment business partner at Tombola said, "We partner with Digital Union because we like to give back to the local economy as well as being involved in helping to shape the digital landscape for the North East. Over the past three years as being a member we have been supported by DU and other members in launching a trailblazing apprenticeship scheme, supported on releasing a Digital apprenticeship standard, partnered with other members on talent initiatives and attended some insightful events that have transformed the way we work."
Dave Gibson, CEO of BluSky said, "The first thing that attracted DU to us was the beer. Events and beer. When we started attending the events we found that not only was there beer, but the events were interesting, informative, and were decently attended by many in our existing network and others well appropriate to it. We looked further into DUs purpose and values. They resonated. As DU has evolved, its representation has grown stronger and we passionately believe they are a force for good in the local digital and tech sector. We're proud to be members and look forward to continuing to support in whatever way we can."
The new membership model has already received hundreds of expressions of interest across the region. Membership is now open and anyone interested can sign up here.