DU Member News – Life changing experiences inspire Claire's business
A Sunderland mum is launching a business to share the benefits of the alternative therapies she credits with dramatically changing the lives and fortunes of her own family.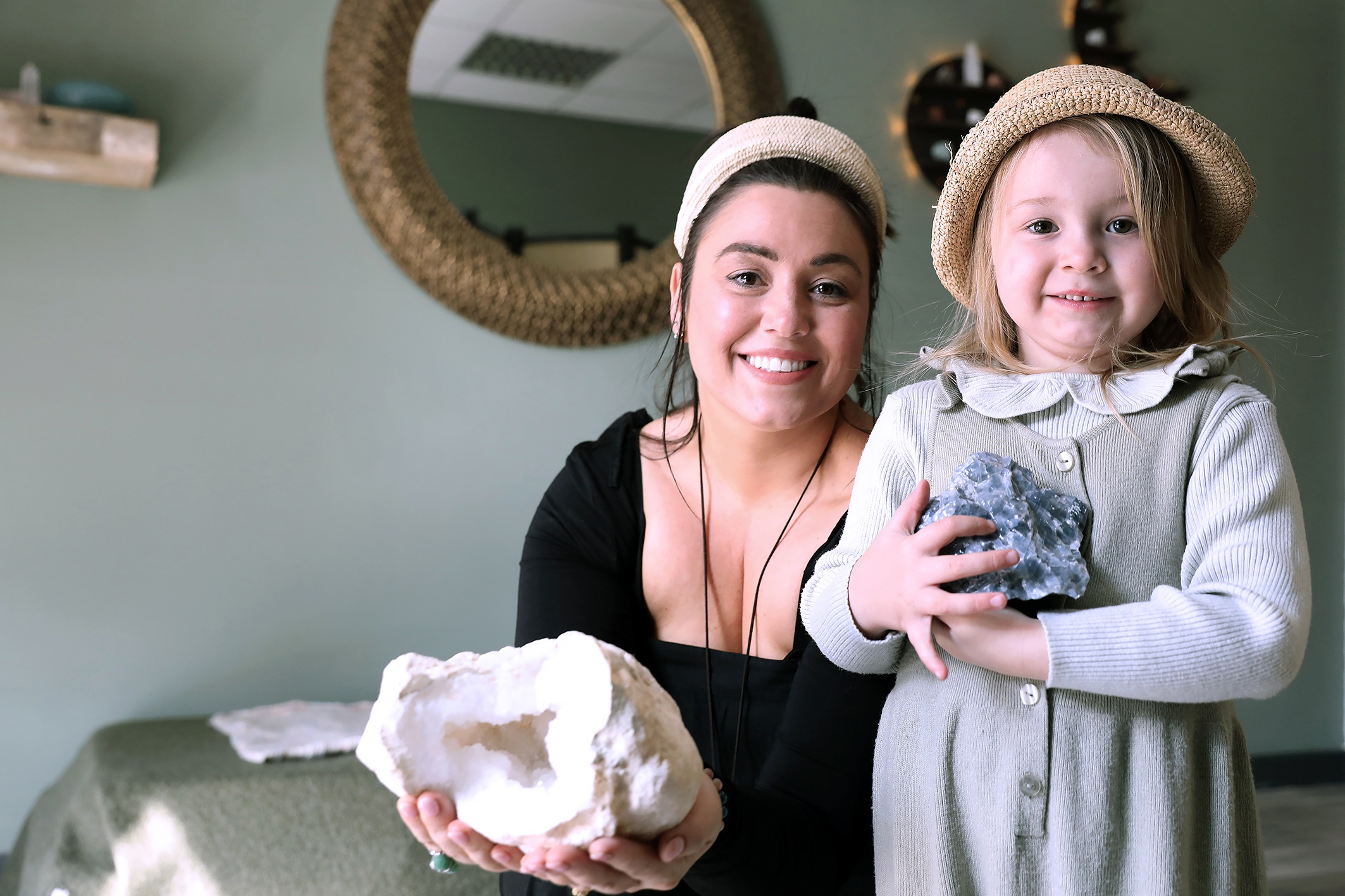 Claire Nicholson Bell became convinced by the power of meditation after seeing the comfort it brought to her dad as he battled with terminal cancer ten years ago.
Now, inspired by her own 'incredible' healing experience after recovering from punishing IVF treatment for infertility, Claire has created holistic therapy centre Dark of the Moon Holistic, based at the North East Business and Innovation Centre (BIC).
She said: "In the Western World we are finally waking up to the benefits of mediation, mindfulness and alternative therapies – especially after the year we've just had.
"But my dad was ahead of the trend a bit. He was a real 'Sunderland bloke' who loved going to the match and having a pint with his mates, but really got into meditation and Buddhism when he was diagnosed with terminal cancer. It changed him in a really positive way.
"It brought him real peace and kept him with us for four precious years. Back then I wondered if it can change a man's life in that short space of time, what can it do for the rest of us?
Dark of the Moon Holistic will offer group, individual and virtual sessions, as well as a library of on-demand courses and Claire is especially keen to engage with newcomers to alternative therapies. Ultimately, she aims to set up her own alternative therapies training academy.
She added: "I always say to those who are skeptical to just give up one hour of their time to try something new and I guarantee they will come away feeling better for it. We all need a little bit of quiet time to just turn down the noise and focus on yourself.
"I'm a big advocate of using alternative therapies in addition to traditional medical and talking therapies – they're not a replacement. They complement those therapies by providing another way to relax, heal and relieve anxiety."
For information on the workspaces and support available at the BIC visit ne-bic.co.uk or call 0191 5166200.
Dark of the Moon Holistic is a great example of a lockdown business that is perfectly positioned to provide the kind of services that are in demand as we navigate these unusual times.