Gateshead AI Startup Places Third in National Innovation Ranking
Software technology start-up Wordnerds ranked third in BusinessCloud Media's prestigious 100 SmartTech Innovators, a nation-wide comparison of the UK's top tech companies operating in the data and sensor technology space.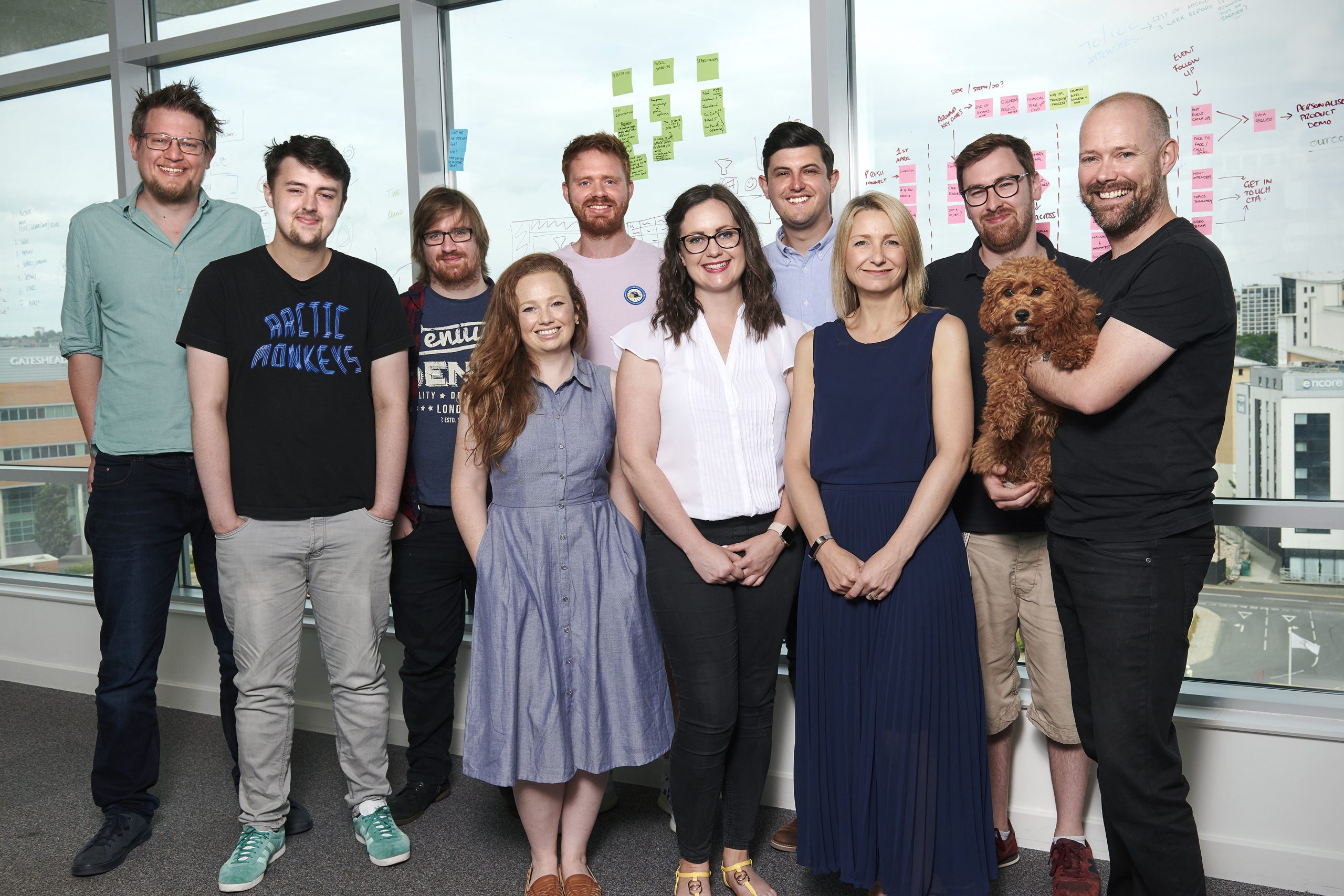 The list was determined partly by public vote and partly by a panel of industry experts comprising:
• Teodora Kaneva: SmarterUK, techUK
• Jon Corner: MD, The Landing
• Stuart Lynn: TechNorthEast founder and former CTO at Sage
• Dr Joanne Phoenix: Interim Executive Director, Sensor City
• Carly Gulliver: Managing Associate, Addleshaw Goddard LLP
• Jonathan Symcox: Editor, BusinessCloud
Wordnerds blends Artificial Intelligence (AI) and linguistics to teach computers to read and understand language at a level sufficient to spot sarcasm, understand slang and find people saying the same things using different language.
Based at Proto, Gateshead's Emerging Technology Centre, the company works with global and national brands to help them make sense of their millions of tweets, emails, webchats, online reviews, CRM-entries, survey results and other unstructured text.
The company was nominated by Jim Mawdsley in his recent role as CEO of Digital Union. DU's new Chair, Julian Leighton said: "It's great to see an innovative North East tech company, and Digital Union Member, like Wordnerds placed so highly on a national list. Our ultimate goal at Digital Union is to support and champion local businesses to become nationally facing while representing the tech and digital sector in the North East, and everything it has to offer. Wordnerds has done exactly that and we look forward to supporting them with their continued growth and success."
Stuart Lynn, TechNorthEast founder and former CTO at Sage, was among the judges :
"Judging SmartTech 100 was an incredibly difficult task as nationally there were so many great companies to choose from. Whilst overall rankings are based on an aggregated score from all the judges and the public votes, personally I was looking for companies who used technology to solve real and challenging problems, companies whose business model would scale easily, and companies who conducted business with the highest level of ethics.
"I am delighted for all of the companies who took part and they all deserve massive recognition for their efforts to date."
The achievement builds on a run of recent success for the north east-based SaaS company, following their award as Dynamo's Innovator of the Year, their selection for Tech Nation's inaugural Applied AI Growth Accelerator and inclusion in BusinessLive's 20 for 20: the North East companies to watch out for in 2020.
Pete Daykin, CEO of Wordnerds, said: "We were both surprised and delighted when we heard Wordnerds placed third in the list and we're immensely grateful both to Jim and the Digital Union team for nominating us and to the judges and people that voted.
"Working in a tech start-up is pretty mad at the best of times and I think it's fair to say that between elections, Brexit and the Corona virus the business landscape has rarely been so uncertain.
"That we have built a software platform that so many big brands find value in and get it to market in these chaotic social and political times is testament to the amazing humans we work with at Wordnerds and the strength of the growing north east digital community.
"We are immensely grateful to the region's business support networks, our friends at the region's fantastic universities and our fellow founders, entrepreneurs and partners. We rely on them all every single day."