INTERVIEW: Hannah Matterson Joins North East Music and Digital Tech Agency Generator as CEO
WHILE it has been the most unusual start to a new job, Hannah Matterson has fit in well with the team at Generator as she adapts to her new role as Chief Executive Officer.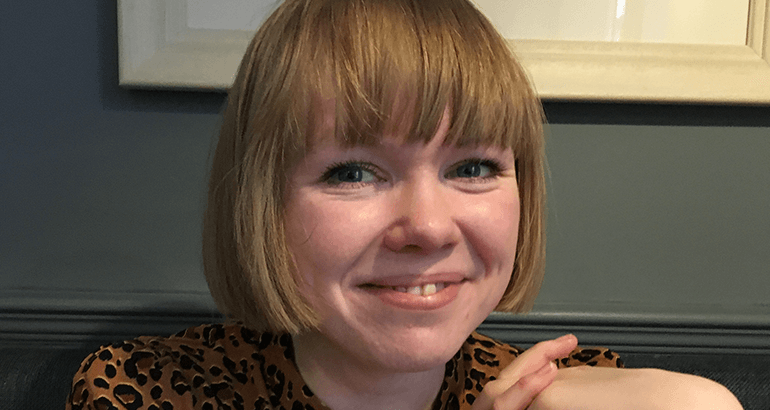 Hannah was appointed in February as CEO of music, digital creative and tech agency Generator, following the departure of long-standing CEO, Jim Mawdsley. In this interview, Hannah reflects on her first week at the company while working from home, her background, and ambitions for Generator going forward.
Commenting on her first week on the job, Hannah commented, "It's not the most conventional start to any job I've ever had!
It's actually been really great. My first week flew by because between jobs, I had a little bit of time and when you're on lockdown, that time seems to last forever. So, I'm quite happy to be getting stuck in now.I have been able to get to grips with how things are working here, which is always a good start."
This is Hannah's first role as a CEO and describes the transition as "a different change of gear". 
"To come in and take the lead of an organisation like this is a big thing – it's a little bit daunting and a little bit scary! (I am really passionate) about music and SMEs, digital and tech. As much as I have been thrown in at the deep end, I've been able to swim."
Hannah went on to tell us a little more about her background and how she came to be the CEO of Generator.
"I did a geography degree (at Northumbria University) with a focus on people and places, and did my dissertation on the North East's music industry.
That sparked something in me from that point, and then I worked at 'The Bunker' in Sunderland, which is a community music project and involved working with grassroots, local music scenes. I have helped at festivals and ran my own music festival, and then I was part of the Music Arts and Culture Trust in Sunderland who are redeveloping a whole cultural quarter in the city. That led to me being part of the team that put together Sunderland's bid to be the next UK City of Culture for 2021.
We were unsuccessful, and I am a Mackem lass so that's hard to take! I spent a lot of time and effort on a place that I love, and to not win was pretty crushing. I then jumped ship all the way to Gateshead to Sage Gateshead, spent some time there, and then worked as a freelancer for a while, and then finally ended up in Manchester working at Manchester Metropolitan University working on innovation projects. 
All the way through my career, it has been about fundraising and partnerships, and that is what I love doing the most. Alongside that, the context in which I work always has to be interesting for me, so whether it has been music, culture as a whole, creative industries, innovation or digital."
When asked what had inspired her to be the person to lead Generator forward, Hannah commented, "You can only really do your best work if you care about it, and there aren't a lot of opportunities like this – the things that Generator does, the help it provides, support, and working with so many different people, I couldn't pass up on it. 
I love the North East and to get to work regionally is a big thing for me. I want to do stuff that shows a real impact, and I think Generator has the potential to do that. I'm always bursting with ideas, and you can't always find a job where you have that outlet to deliver them. 
It also felt like the right time for a woman to come into this kind of role and lead an organisation that works in two sectors that are predominately male-led. I want to come in and be that role model for young people in the region to show that this kind of role is absolutely achievable, it is not out of anyone's reach, and to do things a bit differently, and mix things up a bit."
Hannah expressed that her vision for Generator going forward is "to be a very inclusive and engaging agency for the North East.
Whether that is working with businesses and individuals in the tech sector, or working with artists and bands in music, what I want us to be able to do is provide good service and good quality help and support to people in those sectors. 
In the next 12 months, it's really about establishing new, exciting and innovative programmes of work in both of those sectors and also coming up with some really cool, new stuff that hasn't been thought of before, and trying to mix it up a bit. 
Also building a team of us who are confident and outgoing, and who can be real beacons of light for the sectors in each of our roles. Hopefully, more and more people will engage with what we are trying to do over that period of time as they get to know me and the team, and how we work."