Introducing Filmhouse Sunderland
Filmhouse Sunderland is a new weekly programme of independent films for Sunderland, screening new independent films, documentaries, rereleases and foreign language movies in Sunderland city centre.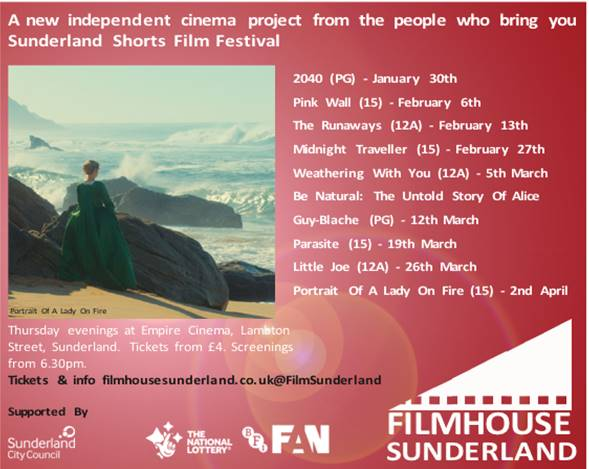 Supported by Film Hub North, part of the British Film Institute (BFI)'s Film Audiences Network, Filmhouse Sunderland will screen at the city's Empire Cinema each Thursday evening.  Tickets will be priced at just £5 and £4 concessions.
Devised and delivered by the team behind the city's growing Sunderland Shorts Film Festival (operated by Sunderland City Council) with north east cinema consultant Jonny Tull, Filmhouse Sunderland will give audiences a chance to watch those new movies on Sunderland's cinema screens that they would normally have to travel far out of the city to see.
The first film on offer is the brand new 4k rerelease of Federico Fellini's landmark 1960 classic LA DOLCE VITA, screening on Thursday 23rd January at 6.30pm.
The programme will run until July.
Find out what's coming up at www.filmhousesunderland.co.uk.
Filmhouse Sunderland is a Sunderland Shorts Film Festival/Sunderland City Council project.  It is supported by Film Hub North, proud to be part of the BFI Film Audience Network.
For more information, further or higher resolution images, or trailers please contact Jonny Tull at jonnytull1@sky.com +44 7905 862 012.