Is It Time To Upgrade Your Space?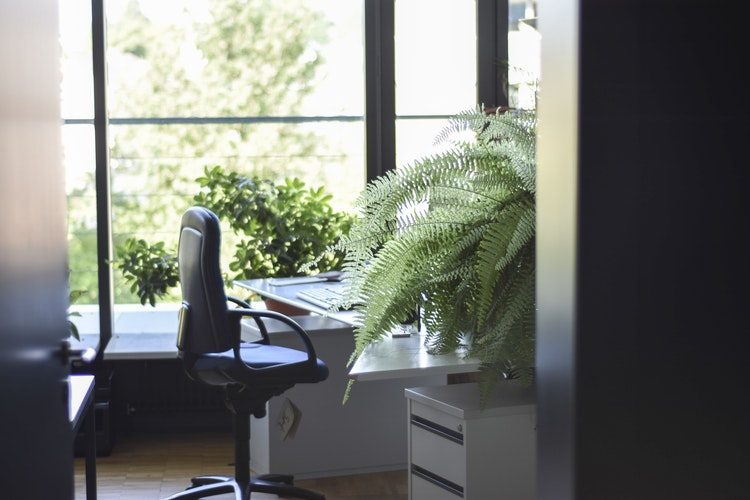 If you are reading this at work*, take a look around you.
Are you inspired? Are you motivated?
If you struggle to feel wowed by your surroundings at work, it's fair to say that your staff members could be feeling the same way. So, if your answers to the above were an unequivocal "nope", it could be time to upgrade your workspace.
We're not talking a mass refurbishment here, unless of course you were planning one anyway. But we'd simply like to highlight the small things that you can do to make a difference in the everyday working life of both you and your employees.
Of course, if you answered "yes" to the above, what a great feeling! Why not share your positivity with your employees for a morning motivational minute? See what kind of response you get, and you'll soon find out if the feeling is mutual.
Tidy workspace, tidy mind
Okay, you've caught us, that's not the actual saying but you get the idea. Let's consider this for a moment. A tidy work station can look organised and professional. Files can be found with ease and any customers or external visitors will be presented with a smart and structured environment. A tidy space can also be free of health hazards and even boost productivity.
That's not to say however that a slightly disorganised space can't also promote productivity and spark creativity. Einstein himself questioned the cluttered desk conundrum by asking us to think about what the empty desk represents.
We suggest assessing any individual workspace against the individual themselves, but at the very least to have set rules and guidelines on cleanliness, health and safety. Equality and fairness also play a role, so whatever you allow for one person, think about what the equivalent might mean for someone else.
Breathing room
Whether it's literal or physical, offering your employees some breathing room can do wonders for their peace of mind, and in turn, give you one less thing to worry about.
A separate break room or space for employees to take their breaks away from their daily tasks can boost productivity, ease stress and encourage a sociable atmosphere.
If you can't go as far as having a separate room, could you consider transforming a corner for quiet rest breaks?
The power of language
#MondayMotivation is such a popular hashtag that you'll find it trending on twitter every Monday without fail. Why not bring this to life by introducing some inspirational or motivational quotes to your work environment?
You'll want to choose something that is relevant to your company and resonates with your employees. Once you have some quotes in mind, think about how and where you could introduce them to your workspace. Could they be transfers on the walls? Printed on notebooks or even coffee cups?
Plant life
There are so many benefits to enhancing your workspace with plants that we could write a separate blog about it. But for now, we'll sow the seeds and leave you with something to think about.
Plants purify the air – NASA have studied this in depth and have evidence to show that plants can decrease symptoms caused by Sick Building Syndrome.
They can reduce sickness by helping to balance moisture in the air, which reduces humidity and the risk of fungal infections.
The presence of plants can reduce stress by up to 50%, as well as reducing anger, depression, confusion and fatigue.
Seeing the light
What does your lighting say about your work environment? Whether it's stark and bright for a reason or dim and moody for customer experience, lighting can influence your team. Aside from the health and safety obligations for lighting at work, you may want to consider if your current lighting is assisting or hindering the performance of your employees.
So whether it's opening the blinds in the morning or introducing a dimmer in the afternoon, have a think about what you can legally do to improve your workplace lighting.
If you're in the process of rethinking your workspace and have questions on what you can and can't do, get in touch with HR Dept Newcastle today.
We're not talking a mass refurbishment here, unless of course you were planning one anyway. But we'd simply like to highlight the small things that you can do to make a difference in the everyday working life of both you and your employees