Middlesbrough based SaaS company, Salesfire, has seen an outstanding year of expansion
Middlesbrough based SaaS company, Salesfire, has seen an outstanding year of expansion with a 75% increase in turnover throughout 2020.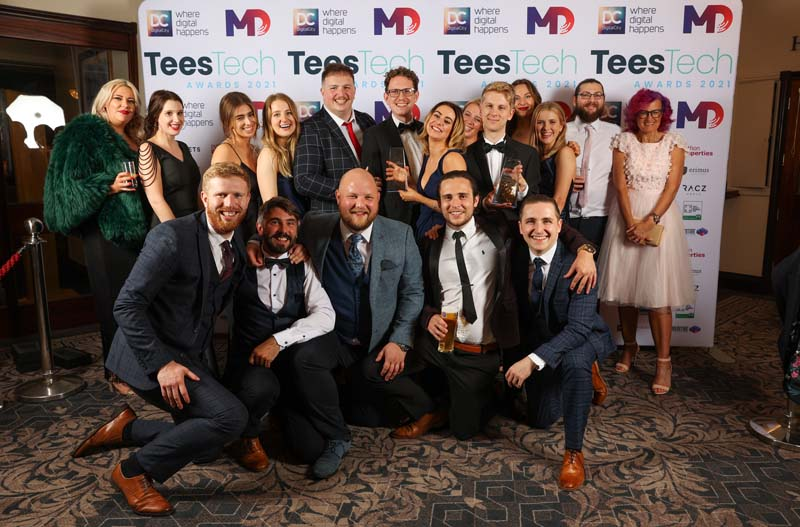 Recent years have seen accelerated growth and development into new markets for Salesfire, which has allowed the company to invest in job creation, growing from just eight employees to 50 in three years, increasing its staff count by 52% during the lockdown.
The company is also proud to have recently won Company of the Year at the Tees Tech awards and Best Digital Project/Campaign for its eCommerce analytics platform, TrendDesk.
Rich Himsworth, CEO of Salesfire, said: "We're proud to be part of something exciting in the tech sector in Teesside. We hope to continue to represent a thriving, growing tech industry worldwide, along with our growing neighbouring companies.
"We're not only focused on growing Salesfire, but also aim to raise awareness of the other outstanding companies around us that, together, can help businesses across the country grow and expand into something outstanding."
Growing by 332 new clients in 2020, Salesfire now works with over 600 eCommerce stores including Hamleys, TJ Hughes, Godiva and Select Fashion, as well as continuing to grow partnerships with eCommerce giants such as Klarna.
Close to realising its plans for growth into American, European and Australian markets, Salesfire's recruitment drive continues with the aim to once again double its headcount in the next 12 months. Roles are available across the company from the Design team to Development, Sales and Business Development teams.
Specialising in helping eCommerce retailers utilise their website traffic, amplify their conversions and maximise their revenue, Salesfire provides a suite of tools to intelligently personalise the shopping experience for website users.
For more information on Salesfire, please visit salesfire.co.uk.