Opencast's Recruitment Drive Continues at Pace
Tech consultancy Opencast software targeted 50 new recruits in Quarter One of 2021 – and is already planning for a further 50 in the second half of the year.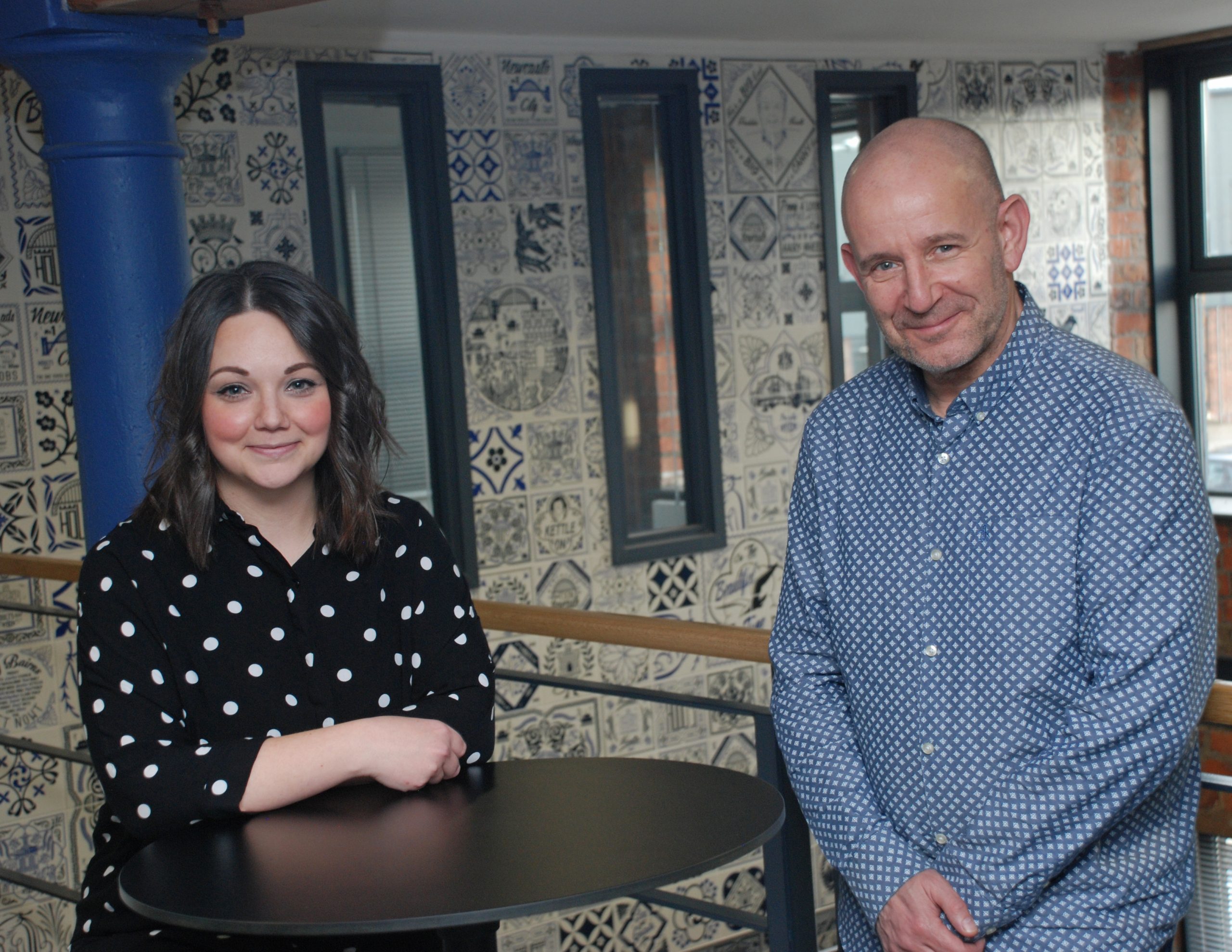 Dozens of new starters have joined the Opencast team in recent weeks while dozens more offers of employment have been made. Recruitment has been across every department, but especially around product delivery, where Scala, Java and .Net programmers have been targeted.
Business analysts, scrum masters, agile delivery managers and product owners have also joined the company, while Opencast's user centred design service has grown with the addition of content designers, interaction designers and a user researcher.
Despite the influx, more recruits are needed as demand for Opencast's services continues to grow.
Two of the company's latest recruits will be focusing on that growth – Opencast's ambitious strategy is to employ 300 people by 2025 to enable them to tackle ever larger and more complex client challenges.
Lindsey Steinberg is the company's new head of people and Julian Blake has joined the Newcastle-based independent consultancy as insights and content manager.
Lindsey has joined from Leo Vegas where she was HR manager. Her career in HR started after she completed a sociology degree at the University of Sunderland and an MA in human resources management at Northumbria University.
She went on to work in HR roles in the education, pharmaceutical and financial sectors before moving to Partnerize where she helped with the company's rapid expansion. From Partnerize, Lindsey joined Leo Vegas. Her focus at Opencast is to help prepare the company for major growth.
"My role is about laying the foundations for yet further growth – it's about scalability, but ensuring we don't lose our fundamental values as we expand. I'll also be looking at how to make sure we retain the amazing talent we have here," she explains.
Lindsey first learnt about Opencast through a chance meeting with co-founder Mike O'Brien.
"I was attending a strategy day for a previous employer at Hoults Yard (where Opencast are based) and was introduced to Mike by a mutual friend. I was so impressed by his vision and enthusiasm and thought 'that's a company I'd like to work for.'
"I've been so impressed by the team – they're intelligent, friendly, curious, hardworking, self-driven and there are no egos."
London-based Julian has joined Opencast after a successful career as a journalist, editor and event producer. Julian worked at in-house publications in the charity sector before going freelance, writing for the likes of The Guardian, The Observer and Time Out. He was editor for the respected website TechCityInsider before founding DigitalAgenda, a startup publishing and events network.
His role is also about growing Opencast: "I'll be helping to share the company's stories and knowledge – they have such a great story to tell and it deserves a wider audience.
"I'll also be managing editorial insights and strategy as well as producing company events, all to help with Opencast's impressive growth trajectory. The events will range from internal webinars to external sector conferences."
Julian, who founded the 'tech for good' programme DigitalAgenda, wrote a research paper for Opencast on government technology and the Covid crisis late last year.
"Opencast is a dynamic, ambitious company working in a progressive and thoughtful way. It's not like other tech companies in the way it cares for its team and its commitment to tech for good. The internal mantra is 'work hard and be nice to people' and that's what they do," he says.
Opencast chief executive Tom Lawson says: "It's an exciting time to join Opencast. We're growing at pace as demand for our services increases, but we continue to work hard to ensure that growth isn't at the expense of our culture. We will always place our people at the centre of our organisation.
"It's great to welcome Lindsey and Julian who will further support our growth plans – which could increase our scale by a further 50 per cent this year."
Opencast specialises in building and running enterprise IT systems for the public sector, global financial services and large enterprises. Clients include JP Morgan
Chase and Co, Sage, NHS Business Services Authority, HMRC, DWP and the Offshore Renewable Energy Catapult.
If you're interested in joining the Opencast team, email careers@opencastsoftware.com