Orange Bus Celebrates Ongoing Success With Four New Appointments.
The award-winning interaction design agency based in Newcastle has bolstered its team with four new recruits to help meet client demands.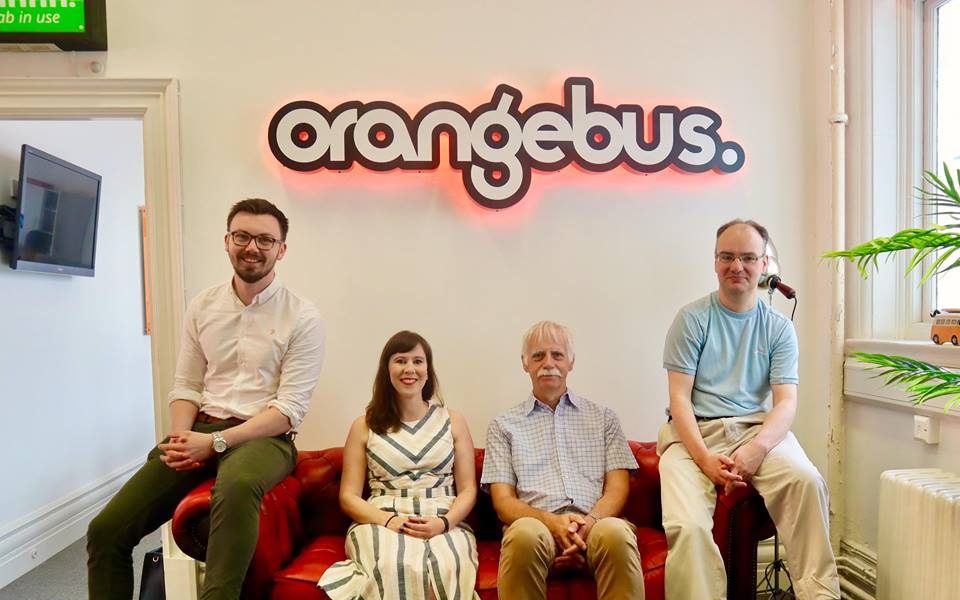 Strengthening the User Experience team is Marianne Canty and Brian Moss. Marianne joins the company from NHS Business Services Authority, taking the role of Senior UX Content Strategist. With twenty years' experience, she will work with Orange Bus' clients to improve their content strategy.
Brian joins the team as a User Researcher, bringing with him six years' experience working on developing and conducting digital research projects. Having previously worked at Newcastle University where he contributed to various research projects and teaching – Brian is also finalising a PhD on smartphone technology and place-making.
The new staff members also include David Glass, Orange Bus' latest Infrastructure Engineer, and David Legg, who joins the team as a DevOps Engineer. David Glass spent the last 14 years working for oil services company, Schlumberger, where he supported the subsurface computing infrastructure for clients such as BG Group and Shell.
David Legg previously worked at the People's Postcode Lottery as a Lead Database Administrator, where he helped them migrate their systems in-house from third-party suppliers. With over 10 years' experience in system and database administration, he will be supporting the hosting and maintenance of Orange Bus' client websites and digital applications.
Marketing Director, Alex Cardnell, said: "We're delighted to welcome the new recruits to the team at a time of great growth for Orange Bus. The new staff members bring years of commendable experience with them and I'm sure they will be great assets to the team."
Orange Bus, which has offices in Newcastle, Edinburgh and London, design and deliver digital solutions for large businesses and public service organisations globally.
We're delighted to welcome the new recruits to the team at a time of great growth for Orange Bus. The new staff members bring years of commendable experience with them and I'm sure they will be great assets to the team