SailGP Appoints Cravens as its Marketing Agency
Super-charged global racing championship SailGP has appointed Newcastle based creative agency Cravens as its marketing agency providing strategic and creative support.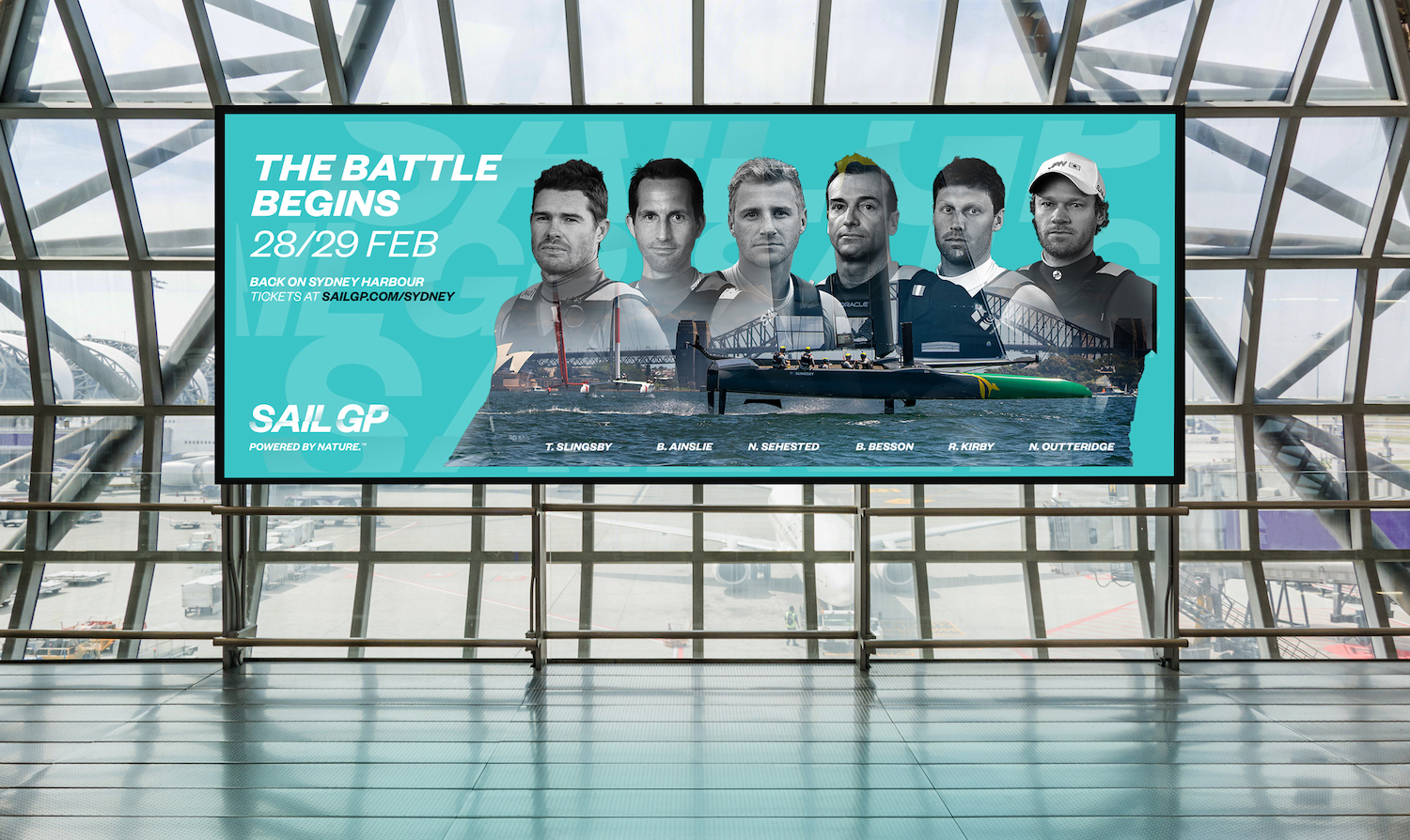 The high-octane sail racing league, now in its second season, sees national teams from Australia, Denmark, France, Great Britain, Japan, Spain and the United States battle it out over five thrilling meets, held in iconic locations around the world.
Endorsed by World Sailing, and designed to engage a new global audience in the sport, the year-long championship takes place in some of the most iconic harbours around the globe, including Sydney, San Francisco, New York, Cowes (UK) and Copenhagen. SailGP kicked off in style this weekend (28-29 February) with a dominant winning performance from the Great Britain SailGP Team presented by INEOS led by Olympian Ben Ainslie in Sydney. The league heads to San Francisco in May.
Rival national teams battle it out in supercharged F50 catamarans, engineered for intense racing at electrifying speeds exceeding 50 knots (nearly 60 mph/100 kph). The fan-centric, inshore racing culminates with a $1 million winner-takes-all match race at the end of the season.
Drawing on decades of experience working with national and international sports brands including World Rowing, Rugby Football League, English Football League and Scottish Rugby Union, Cravens will be on board to support SailGP as it sets out to engage and excite a new generation of global sports fans year-round in this adrenaline-filled, fast-paced version of sailing.
Much like Cricket's T20 format, SailGP is aimed at increasing the sports mainstream popularity, and introducing sailing to the next generation of sports fans.
Cravens will be supporting SailGP across a wide range of areas including promotion of individual events as well as wider strategic initiatives such as marketing SailGP's core sustainability agenda and raising the profile of individual teams and athletes.
The global championship was founded as part of a collaboration between Oracle co-founder Larry Ellison and five-time America's Cup winner Sir Russell Coutts, who
shared a vision to revolutionise the way that sailing is viewed and consumed by the public, packaging it into a thrilling and accessible format.
Tim Godfrey, CMO at SailGP said; "As SailGP powers into its second season we are stepping up our ambition to engage a new global audience in this adrenaline-filled global racing event. It's therefore fantastic for us to have Cravens as part of our growing team. They impressed us not just with their creativity but in the way they have embraced the real purpose of what SailGP is seeking to achieve."
Phil Coverdale, Managing Director at Cravens, said; "The Cravens team is hugely excited to be part of such a new and supercharged championship. To have the opportunity to help SailGP bring its story of amazing athletes, technology and nature's power to life is as thrilling as the sport itself."