Smarta Environmental Sustainability Course
Do the right thing for the environment AND your business. Learn easy ways to assess and reduce the carbon footprint of your operations. Because brilliant business owners - like you - know running a company shouldn't cost the Earth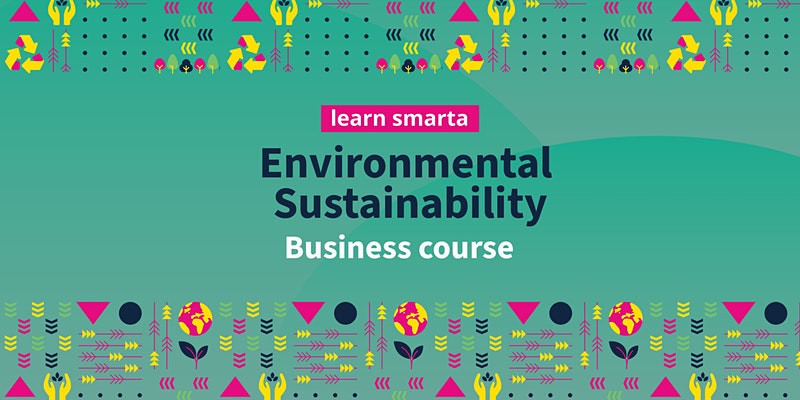 The days of putting profit before the planet are over. Sustainability is the way forward and savvy business owners know that.
But knowing something and know how to do something are very different.
That's where our environmental sustainability course comes in. In just three weeks, you'll learn everything you need to turn your environmental ambitions into action ??
It's perfect for business owners, innovators and organisations – in any sector and of any size – that want to reduce their carbon footprint but don't know how.
This course combines online tutorials with group mentoring. So you'll learn theory on Tuesday and have time to reflect on how it applies to your business. Then you'll get together on Thursday with our expert tutors and fellow participants to discuss your challenges and move your plans forward.
You'll get inspiration and insights from business that are already introducing more sustainable practices at work. Plus expert teaching from tutors that live and breathe sustainable business.
At the end of this course, you'll be primed to put your environmental plans into action, ready to make change happen, and be part of a revolutionary force for good!
| | |
| --- | --- |
| What you'll learn | Course features |
| The importance of sustainability in business | Three weeks to your own environmental action plan |
| Key economic, social and environmental benefits | Mix of online tutorials and group mentioning sessions |
| How to measure your carbon footprint | Dedicated online community and resources |
| Tools to make your business more sustainable | Real-life case studies from sustainable businesses |
| How to create a carbon reduction action plan | Tutors who eat, sleep and breathe sustainable business |
| How to approach organisational change | Free if you meet certain criteria |
Learn more here