Strong Brand Storytelling: Going Beyond The Product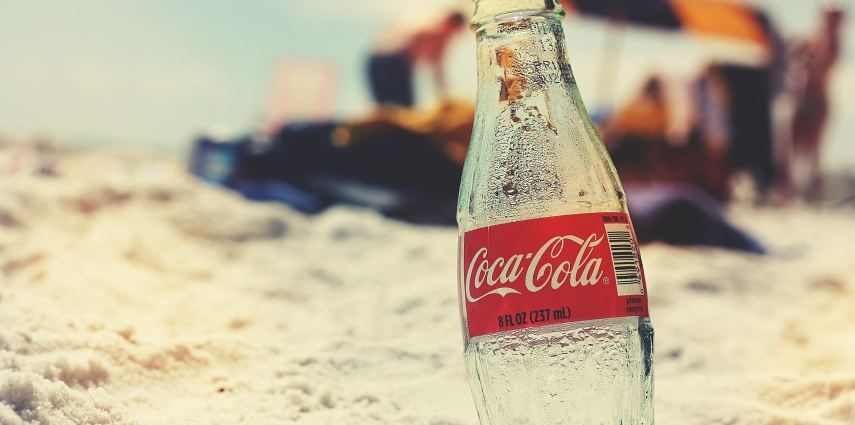 You've probably all heard the saying that "people buy from people" – when we interact with a brand and ultimately become a customer, we want to know that our business is going to someone who we relate to in some way.
You'll often notice some brands doing considerably better than others in its industry and usually that's down to its ability to tell a great story and entice the audience to choose them instead. Brands such as Coca Cola, Facebook and Hard Rock didn't get so popular by just offering a product/service – they all took that and began to build a narrative. They spoke about the history, about what they could offer the audience and why they are so unique in such a creative way that it was, and still is, difficult to ignore.
With the three mentioned above, we now expect a level of excitement from them and regular new stories. With Coca Cola we eagerly await the Christmas advert, with Facebook we get excited over new updates to improve our experience and we actively seek out Hard Rock Cafes across the world to check out new musician memorabilia.
The history of a brand is very much something that an audience can get on board with, whether your brand is 100 years old or 100 days old. Learning about that journey, your values and your commitment to your product/service should all be communicated in a creative way to capture that audience and make it so much more than about something you are selling. Essentially, you are giving your audience an exclusive look at your brand beyond the product.
Nowadays, we have a whole range of tools at our fingertips to tell our brand story. Whether it's through a strategic PR plan, a creative social media campaign or behind-the-scenes video series, it couldn't be easier.
Below we've included just some of our favourite brand storytellers – why not check them out for some inspiration?
Dr Martens
English footwear brand Dr Martens has a rich history dating back to the 1900s involving great British shoe-makers, the Griggs family, and the invention of an air cushioned sole from injured German Solider, Dr Klaus Maertens. The boot evolved from its invention and ultimately became a huge cultural symbol of working class pride, especially after the boots were worn on stage by The Who guitarist Pete Townshend in 1966.
Since then, Dr Martens has become one of the biggest footwear brands in the world due to its association with big names who are willing to share the Dr Martens story. For Dr Martens, it's much more than just a brand. A symbol of rebellion, the company have created an image for the brand that goes beyond just a boot.
Fentimans
Botanical brewery Fentimans has crafted a brand story centred around its British roots, from the design on its website to the names of the drinks. Created in 1905 when Thomas Fentiman obtained a recipe for Fentiman's popular botanically brewed ginger beer, the brand has been delighting fans of its products for over 100 years.
With a signature logo of Thomas' pet dog Fearless who won the Crufts obedience title in 1933 and 1934, Fentimans continue to make beverages with a strong brand focus on heritage and founder, as well as the natural products that it uses. 
Barbour
English luxury fashion brand Barbour has amassed a huge audience since its inception in 1984 for its quality clothing, which includes the iconic wax cotton jacket. Behind the products, Barbour is very much a people brand which focusses on its leading position as an outdoor fashion provider alongside more personable content.
With a nod to its British heritage throughout its fashion lines, Barbour is easily recognisable and keeps its audience engaged through hashtags and campaigns such as #BarbourWayOfLife.
Barbour has harnessed a man's best friend and alongside offering products for dogs, the website also boasts a Barbour Dogs section with 'interviews' of dogs wearing the products and there's even an exclusive loyalty scheme.
Miller Homes
UK housebuilder Miller Homes has been building houses for over 80 years and prides itself on its dedication to working in the community and customer service.
The company has embedded itself into local communities across the UK by partnering with charities, schools and events to share its passion for the area and show that it cares about its surroundings.
The firm has launched initiatives on developments so that residents hold regular get-togethers, an incentive scheme aimed at local employers and introduced wildlife campaigns, educational visits, weekend break competitions and charity bake sales to engage its audience.
Miller Homes' ability to tell stories of not only its work within the community but the stories of its residents and community spirit on the developments, has easily positioned the housebuilder as both trustworthy and dedicated to its customers.
Flymo
Gardening superbrand Flymo has been popular for years now and is easily one of the most recognisable names for lawncare. Far from a 'one size fits all' approach, Flymo has a whole range of products to suit different abilities and needs.
Alongside featuring their products online, one thing that Flymo is incredibly good at is offering out expert advice as well as hints and tips, such as 'how to make leaf mould' and 'how to stripe your lawn'. This isn't just on its website either, the brand often appears across national and trade titles showcasing its products alongside content pieces on improving your gardening.
Flymo has very much built up a brand story beyond just offering tools to make your garden presentable. The brand is educating, informing and entertaining gardeners at home and it has succeeded in securing itself as a firm favourite.
Being involved in the creative world, O has been committed to brand storytelling from the beginning. We wholeheartedly believe that each brand has a story just waiting to be told and we work with our clients to communicate that to the audience.
If you want to discuss how to create a story and excitement beyond your product or service, get in touch with O Communications 
You'll often notice some brands doing considerably better than others in its industry and usually that's down to its ability to tell a great story and entice the audience to choose them instead