Super Connector Joins Dynamo Team
'SUPER CONNECTOR' Paul Lancaster has taken up a key role at Dynamo, the North East's tech network as a new Engagement Manager, linking firms across the region to tech innovation.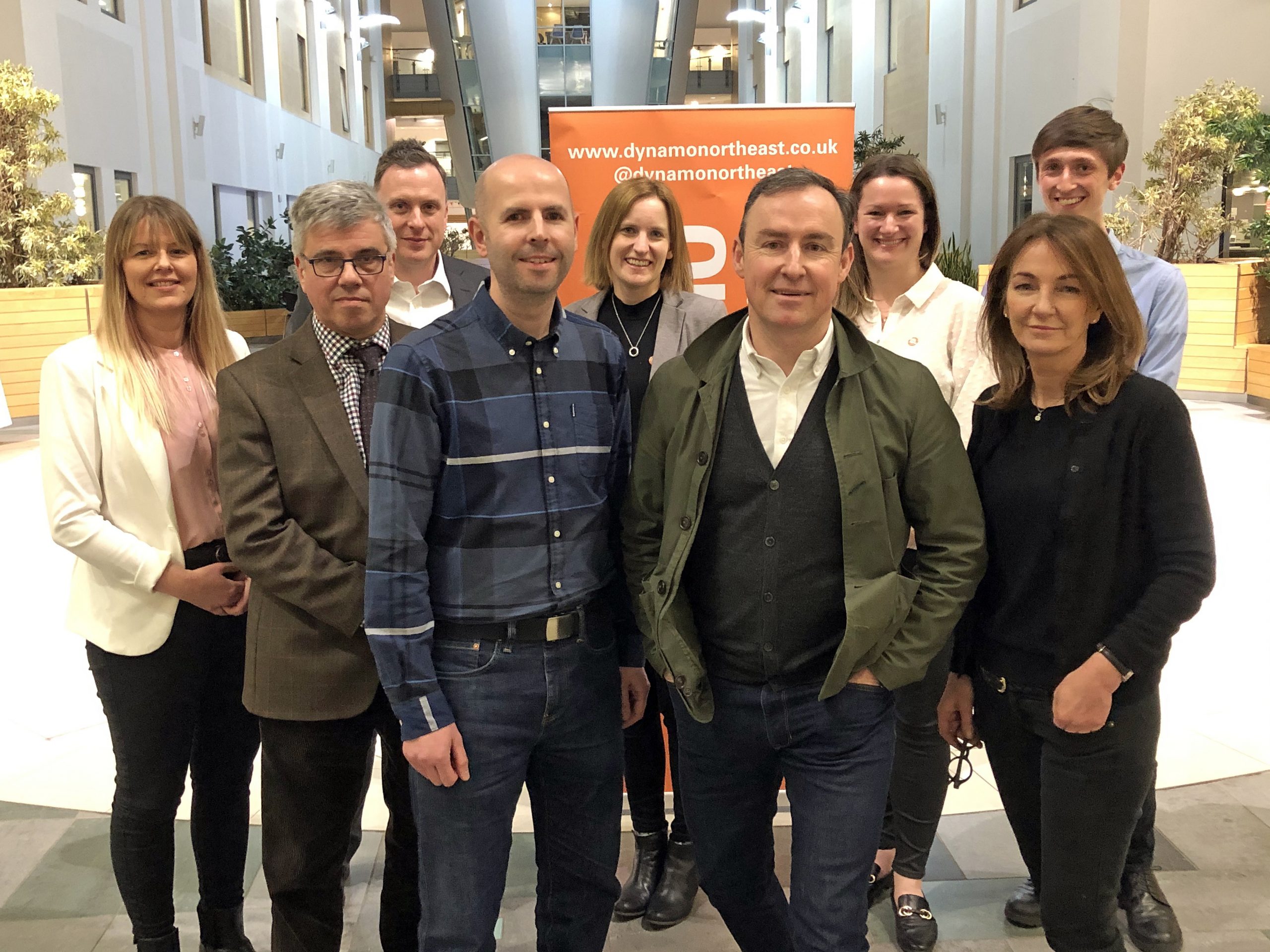 Paul joins other managers Dawn Dunn, Laura Kemp and Phil Jackman who work in high growth sub-sectors of the North East tech economy: fintech, service delivery centres, digital entertainment, cybersecurity, digital construction and health tech.
Dynamo is building on £100m of initiatives to support the growth of innovation, collaboration, skills and publicity for the region's tech hotspot – such as driving the establishment of North East Futures UTC, a science-specialist school that opened in 2017, and Newcastle University's National Innovation Centre for Data, which opens this year.
The sector is set for further growth with support from North of Tyne Combined Authority that recently released £10m for tech skills and innovation support.
Charlie Hoult, Chair of Dynamo, said: "It's a key appointment for us – Paul is an important influencer within the region's tech sector, linking and connecting people and businesses on many different levels.
"He's a great networker – winning Dynamo's Collaborator of the Year award twice! So it's a natural fit."
Dynamo has expanded with more than 160 members, made up of IT and tech organisations and employers, non tech corporates with tech functions, technology hubs, universities, colleges and local government, operating from the Tweed to the Tees.
Paul said: "My role will be to support Dynamo's cluster managers and the exec team who are working to grow specific areas of the region's tech economy, and to work with our membership to help grow their organisations.
"A big part of my role will be to encourage more collaboration and innovation across the region to develop new products and services – and what I'd particularly like to do is to get more of our larger firms working with SMEs and start-ups," he added.
Paul, born in Gateshead, studied a geography degree at the University of Leeds before starting work in Sage's technical support team. He went on to work at British Airways, Generator North East, Project North East, Shell LiveWIRE, Sage again (this time in marketing) and Tech North before finally setting up his own business, Plan Digital, in 2016.
His company, inbound marketing and community engagement specialists, has organised the annual Newcastle Startup Week festival since 2017. "The work of Dynamo is very complimentary to what I've been doing over the last few years – bringing people and organisations together.
It's all about growing the local tech economy and raising its profile locally, regionally, nationally and even internationally," he said. "There's a growing appreciation of what the tech sector contributes to the regional economy, but its importance is starting to be understood nationally. We need to shout louder and longer to get this message across.
"There's no doubt our tech sector is strong, vibrant and growing, but it's under appreciated and I want to help address this.
"Obviously I'd also like to grow the membership of Dynamo too and would encourage any tech/digital business, organisations who have a meaningful tech function, and others who wish to support the North East tech sector, to join," he added.
Paul won the Collaborator of the Year category at the Dynamites Awards in both 2016 and 2017. Dynamo is part-funded by the ERDF and has a mission to increase collaboration, innovation, skills and 'noise' to grow the region's tech sector.