The Immersive Tech Sector in North East England Recognised as Being Internationally Significant as it Grows and Welcomes New Entrants
The Department for International Trade (DIT) has recognised the national and international significance of the immersive tech cluster in North East England.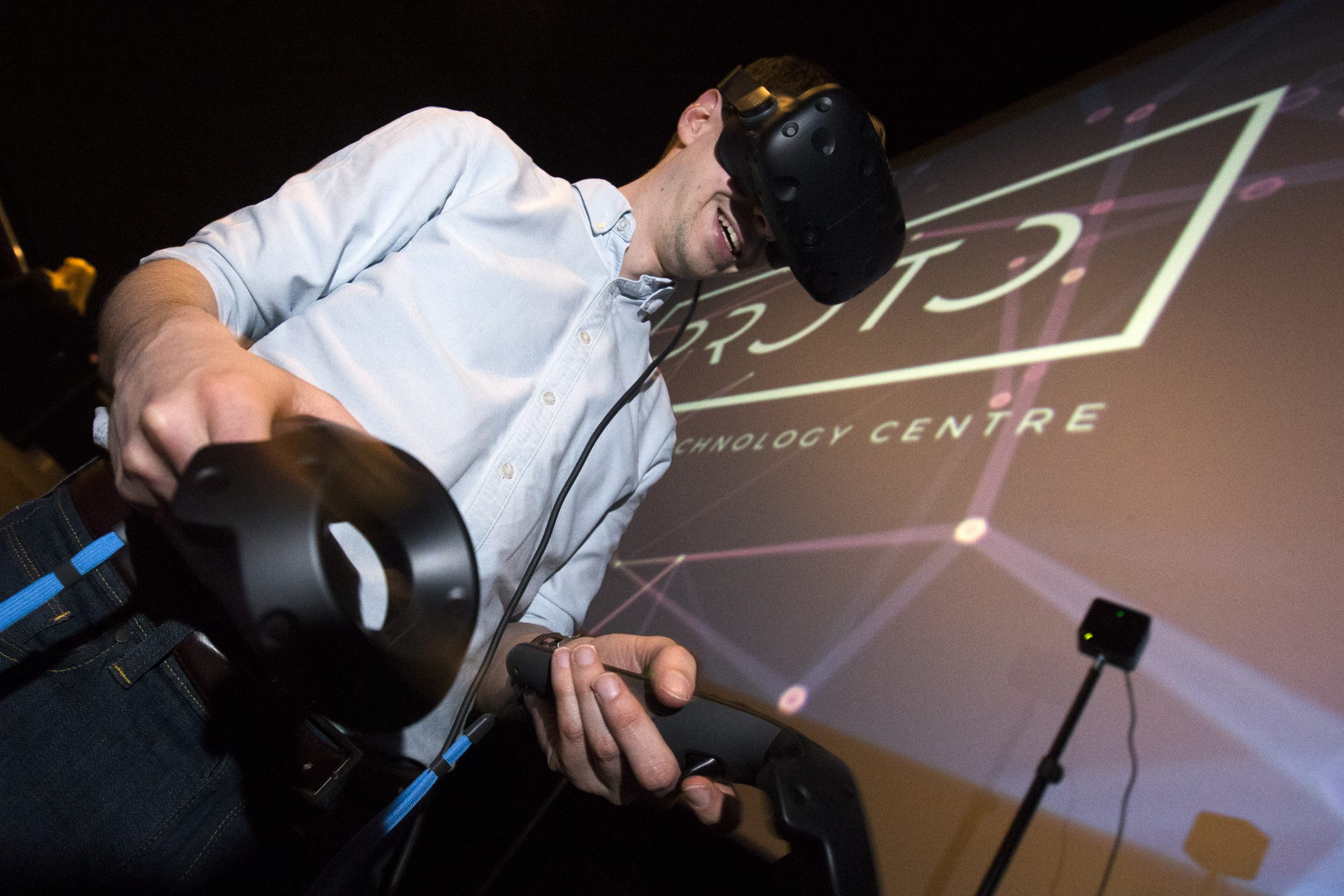 Next month, DIT and Invest North East England (INEE) will host an online event to promote the region's immersive tech sector, aimed at boosting inward investment in the area.
International immersive tech companies and DIT's global network of trade advisers have been invited to join the webinar to learn more about the region's cluster and assets within the sector, as well as the opportunities available to companies looking to expand to the region.
The webinar has been arranged as part of DIT's High Potential Opportunity (HPO) programme, which was launched in 2018 to encourage and accelerate foreign direct investment into the UK's key growth sectors, with the immersive tech sector in the North East selected as the focus for an HPO in Round 1.
The immersive tech sector in the North East was highlighted by DIT as of national significance due to its digital innovation in manufacturing, the potential for collaborations with SMEs and universities, R&D assets in the region, and the skilled workforce.
The event follows the news that leading Irish data driven VR simulation company, VRAI, has opened its first international office in Gateshead with support from Invest North East England, Gateshead Council and the Department for International Trade.
Dublin-based VRAI, which uses virtual reality (VR) to deliver simulation training for companies working in high hazard environments, chose to open its first British office in North East England after visiting the region in 2019 as part of an international delegation hosted by INEE, Gateshead Council and DIT.
Rachel Burdis, Inward Investment Manager at Invest North East England, said: "There is a real buzz about the immersive technology sector in the North East, and that growing awareness of our strengths in the region has attracted the attention of the Department for International Trade.
"We're delighted to have the opportunity to showcase our immersive tech sector to a global audience and encourage more businesses to invest here.
"We've already welcomed the team from VRAI, who were really impressed by the immersive technology cluster we have grown in the region. And we're having conversations with more immersive tech companies from Ireland, Portugal, India and other countries who are also keen to engage with the cluster.
"From our skilled workforce and pipeline of talent coming from our universities, to the unique business network that exists in the North East around immersive technology, VRAI saw the region as the ideal location to grow and expand the company."
VRAI's new office is at PROTO in Gateshead, Europe's first dedicated centre for emerging technology. PROTO will soon form part of the National Innovation Centre for Immersive Technology, supporting pre-revenue and early stage businesses in the immersive and emerging technology sectors to scaleup.
Other new developments in Gateshead, including Riga at Gateshead Quays, has helped position the borough and the wider North East as one of the UK's leading destinations for gaming, digital, and immersive technology.
Councillor Malcolm Brain, cabinet member for the economy at Gateshead Council said: "We're delighted to welcome VRAI to Gateshead. PROTO really is the perfect fit for VRAI. It's the first digital production facility of its kind in Europe combining office space with motion, 3D, and sound capture facilities all under one roof. We're continually investing in digital infrastructure to ensure that Gateshead is a trailblazer for the digital technology sector."
The digital and tech sector in North East England is one of the fastest growing outside of London and currently employs more than 28,000 people. Some of the industry's most successful businesses, including Neutron VR, Luminous Group, Dimension, Coatsink and Zerolight, call the region home. The North East also has more digital dedicated networks than any other area of the UK.
Pat O'Connor, co-founder of VRAI, said: "Opening an office in the North East of England ensures that we can continue to work closely with our UK customers, it enables us to attract talent in the UK's only immersive technology cluster and to continue our growth in providing data driven VR simulation to organisations whose activities are risky, remote or rare."
Rachel continued: "More and more innovation businesses are investing in our region because of the infrastructure we have in place to help them grow.
"Assets like VRTGO Labs, Sunderland Software City, Digital Catapult North East and Tees Valley and Digital Union, coupled with world class facilities for tech, gaming and digital businesses, has helped put North East England on the map."
Minister for Investment Gerry Grimstone said "The UK has so much to offer international investors across a variety of key sectors and regions. Our HPO programme looks at some of the sectors and sites across the UK where we see some of the world's greatest challenges being solved.
"Inward investment will help the UK build back better while levelling up all parts of the UK. This is just the start of the steps we are taking to increase inward investment and drive economic recovery."
Further details about the webinar; 'How to tap into the UK's £168bn manufacturing sector by developing and commercialising your immersive technology applications in the North East of England' can be found here
A podcast with Rachel Burdis and Pat O'Connor, where they discuss the North East's immersive technology sector in more detail, is available here.
Visit INEE's dedicated page on Immersive Technology sector via their website.