Unwritten Welcomes New Head of Client Services to Complete its All-Female Senior Management Team.
Founder and Managing Director, Lisa Eaton, will focus on growth and scaling the communications agency, as Laura Dearden heads up client services managing a team of marketing experts. Nicola Quinn leads the public relations function as Communications Director and long-standing colleague, Lisa McFarlane, formalises her role as Creative Director.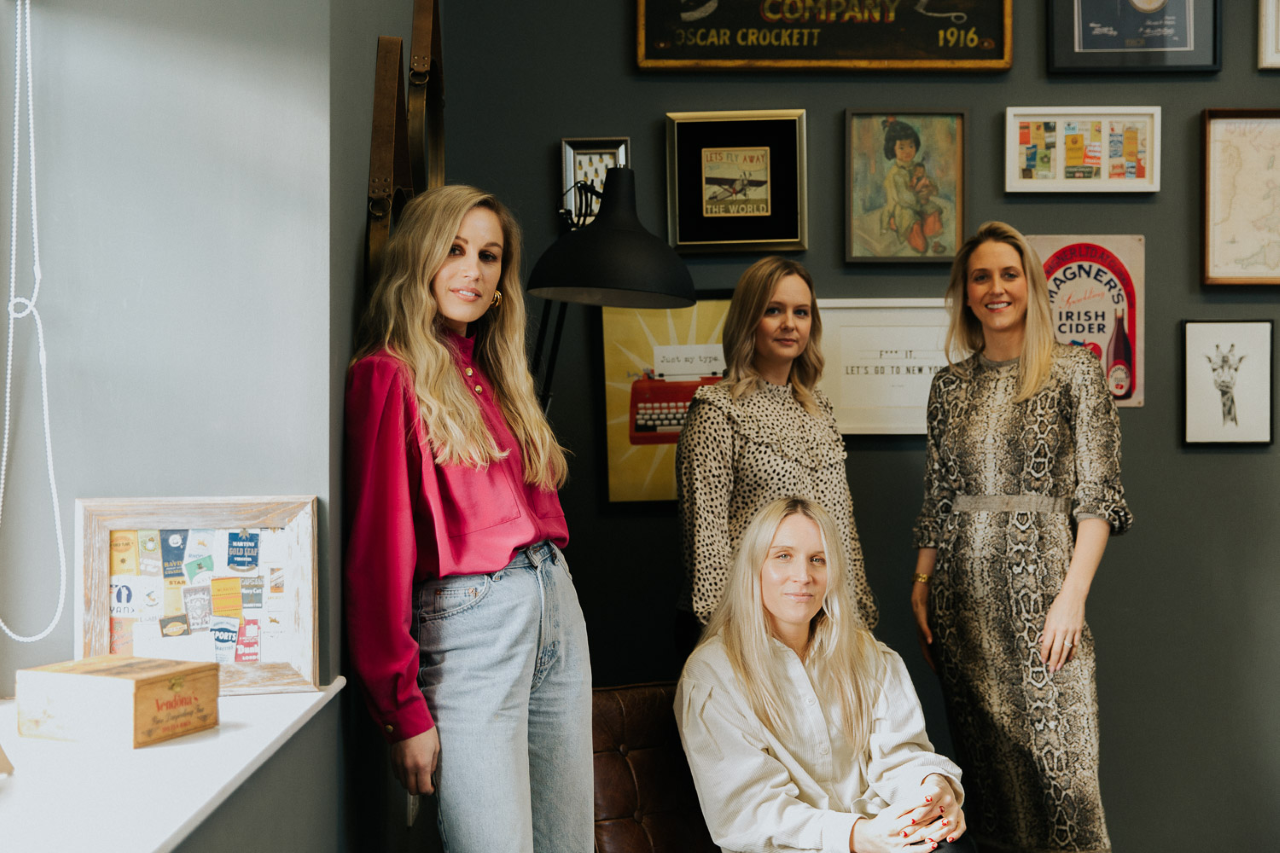 Award-winning marketeer, Laura, joins the agency from leading the creative team at END Clothing. During her career in advertising, she has been responsible for managing highly awarded campaigns for household UK brands including Atom Bank, Irn Bru, MoneyGuru, and ScotRail.
Lisa McFarlane is tasked with developing a team of creatives and digital developers, as Nicola is building out the corporate communications function working with a passion for leading social change. In January, the Clore Emerging Leadership Programme announced Nicola as one of the 34 leaders in the UK selected to join the 2020 cohort for women and girls.
Lisa Eaton shared her thoughts on the agency's culture: 'Unwritten is brimming with opportunity for those with ambition and I'm delighted to start the year alongside such a strong team of like-minded women. When building our team, we look for lifelong learners who love what they do, speak their mind, challenge the status quo, and never settle. In return, our people enjoy the space for creativity and the freedom to carve out their perfect role working as a team to achieve our goals. There are no egos here. So now with our leaders in place, we are set to scale. I feel so excited for what we can create as a team for our clients. Watch this space for opportunities to join us on our journey.'
Laura said: 'I'm thrilled to join Unwritten. We are united on our mission take those we work with to the new and unknown. When operating in a time of high consumer expectation, the organisations that will prosper are those with the ability to cut through and effectively reach their audience with creativity, elegance, and messages that resonate. This is where our team thrives – by delivering great work that makes a big impact.'
Nicola added: 'We've started the year on a high with a number of exciting campaigns set to launch as a result of our new integrated approach. Our work aims to foster meaningful and coherent engagement through delivering intelligent and inspirational communications activity. We are totally focused on achieving the right results for those we work with, always striving to add value and positive impact however we can. It's a wonderful team to be part of and we're all looking forward to what we can achieve together in the months, and years, ahead.'
Unwritten is part of Newcastle's NatWest Accelerator open to entrepreneurs of any age and at any stage of their business, including larger companies with higher turnovers. The fully funded programme provides successful applicants with coaching and support and office facilities.
Melissa Beckett, Entrepreneur Development Manager at NatWest, said: 'It's an exciting time for the Unwritten as they welcome a new colleague to their all-female leadership team. Last year's Alison Rose Review highlighted how female-led businesses can support the wider economy and the Unwritten Group is a great example of this in practice. They have big plans for future growth and we wish them every success for the future.'