What is Digital Business Coaching?
Business owners often ask me, specifically, what is DBC?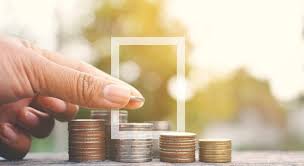 I'll start by saying what it is not. There are some excellent national and international coaching firms which I'm sure provide a first class service. Certainly the testimonials I've read would support this view. Prior to setting up DBC I did review what the market had to offer and I examined one in particular. Action Coach impressed me with its mission statement as well as its many satisfied customers. Their guarantee of a financial return on "your investment within the first 17 weeks" is attractive and cleverly, when fees are referred to they use the word "investment" rather than cost.
Group plus one to one coaching is available, each with differing price ranges. It is my view that this firm is targetting bigger organisations and certainly ones with healthy budgets for marketing and this kind of coaching. There is an additional one-off cost for "alignment" the cost subject to the numbers attending.
I did meet such a coach a couple of years back and decided it was not for me; this was when the seed for DBC was probably first planted. I offered to add my experience to their existing proposition as I believed it was not covered. I was told yes BUT only if I signed up and paid the £1,000 to £3,000 subs every month. I declined.
DBC is coaching and mentoring for the small to medium sized business owner, ideally operating in the digital sector, of which, as we know the NE has a significant presence. It is for business owners not blessed with abundant cashflow to support healthy marketing budgets.
It is designed for those business owners feeling like they are on the hamster wheel – working harder but not reaping the rewards their effort and sacrifice deserve. It is for those who prize lifestyle as their core aspiration. It is for those desperate to "keep more" but uncertain how. It is for those still drawing dividends and suffering 32.5% in income tax. It is for sole traders and partnerships considering the quantum leap of incorporation and Directors unsure whether the stresses and strains of the 2006 Companies Act are worth it. It is for those believing that there must be a better way to save than boosting the profits of the pensions industry. It is for those who believe financial planning does not rely solely on off the shelf and inflexible financial products. It is for those who recognise the importance of sound compliance and the importance of their accountants who work tirelessly and exclusively in this task.
Finally, a word about cost. A cost to the business is important for accounting purposes. The costs are dependant upon what the business owner actually wants. It may be nothing. It may be everything. Only an initial assessment will reveal which. The initial assessment is without cost and obligation. Going forward DBC provides a guarantee. Fees will always be lower than your accountancy fees.
The business owner will keep more and enjoy a better lifestyle. With mental health – indeed health in general –  continuing to be at the forefront of the news, has there ever been a more important time to focus on this?