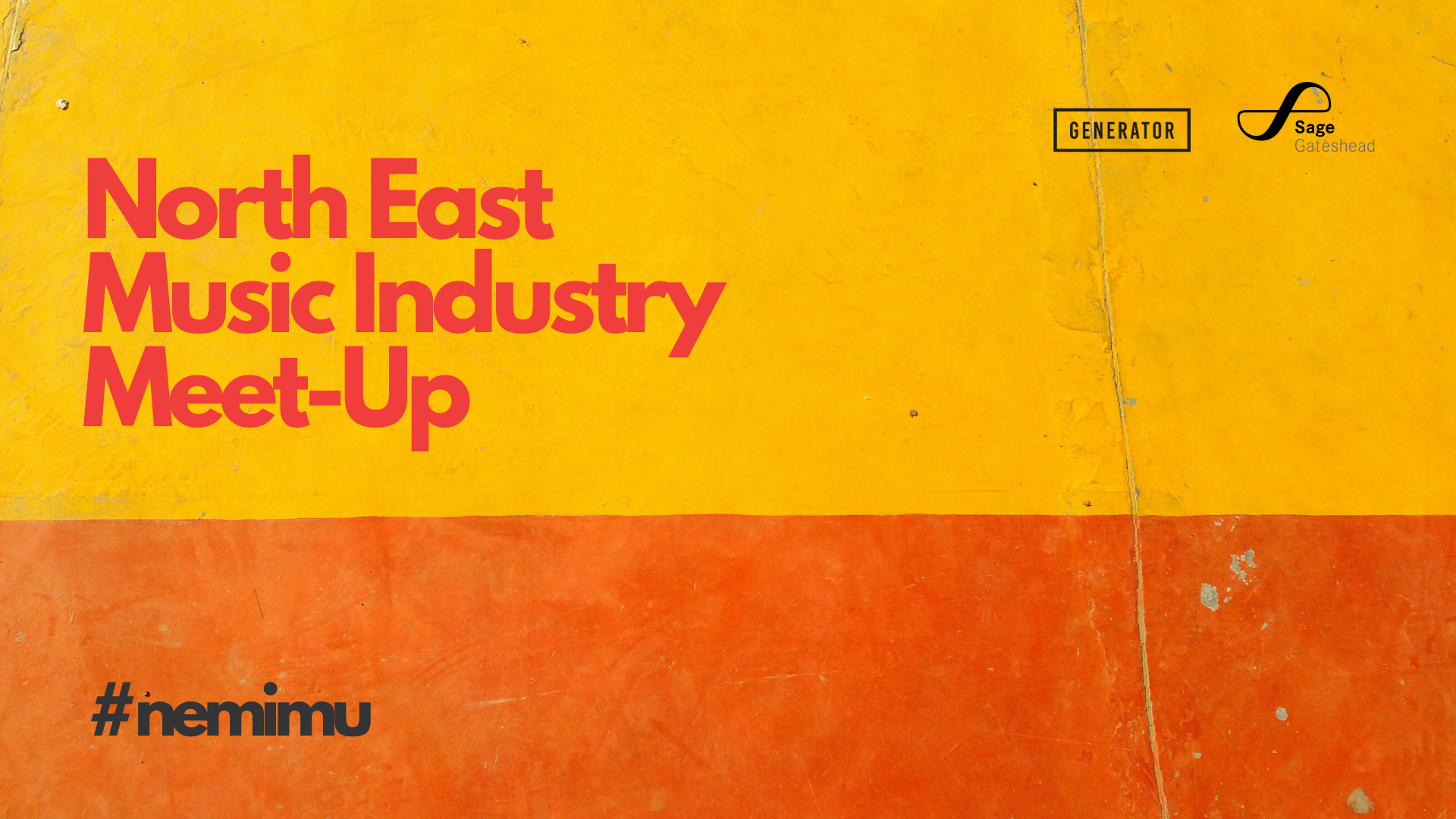 Generator is a Newcastle-based support agency for the music, tech and digital industries in the North East. Through their music programme, Tipping Point, they offer free artist advice sessions, residencies, workshops and an annual music festival with the purpose of giving young, emerging musicians a leg-up in their music career. 
The North East Music Industry Meet Up, or NEMIMU, will be facilitated by Generator and Sage Gateshead and aims to initiate a conversation around the future of the North East's music industry, promote and develop ideas for supporting our region's music assets and artists, and provide an opportunity for the wider music community to meet, make connections, and get to know each other. 
Hannah Matterson, CEO at Generator said, "The music industry is facing some tough times right now, but those in the North East are known for being resilient. We wanted to set up a forum that encouraged conversation for all those who are connected to the music industry, either as an artist, a venue or a practitioner. 
There's strength in our music community and we want to encourage a collective response and action to the challenges we might face over the coming months"
During COVID-19, the live music industry has suffered considerably with the cancellations of festivals and gigs in every region with public safety and social distancing in mind. 
This has not only impacted artists and musicians, but also the wider community including venues, music practitioners, freelancers and music organisations. 
Aimed at the wider music community in the North East, NEMIMU has been designed as an open space for discussion for those finding their feet in a music career, through to independent venues, tour managers or sound technicians. 
Emily Jones, Senior Producer at Sage Gateshead commented, "These events are a fantastic opportunity for the North East music scene to come together and support each other through the challenges that our industry is facing. It's so important that we stay connected, develop ideas and continue to support artists from the North East."
The first of these events is set to be held online until further guidance on social distancing is given, via Zoom on 28th July from 1.30-3pm.  The first discussion, hosted by Generator CEO Hannah Matterson, will revolve around the question, "How will the North East music industry adjust to the 'new normal'?", followed by networking. 
To register your interest, please sign up here.