Meet Our Create Live Cohort: Grace Stubbings
We get to know our Create:Live Young Promoters, read more about Grace Stubbings' (aka Moonray Pixie) Nature & AI event below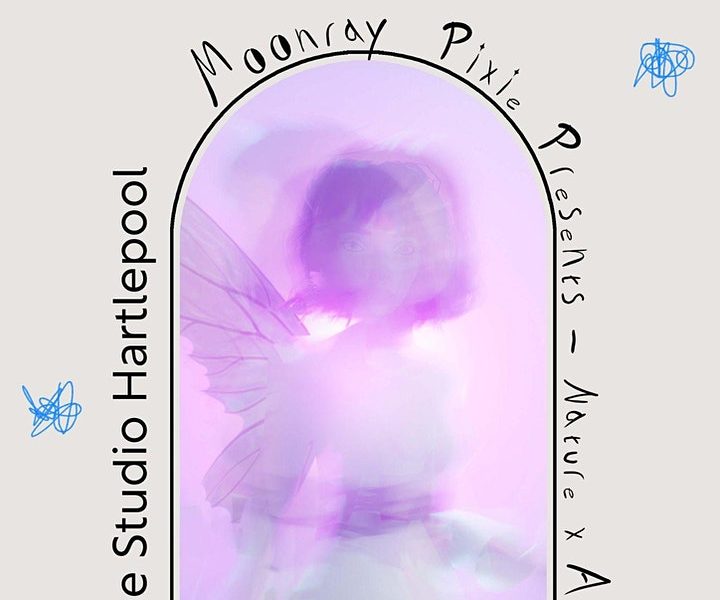 Moonray Pixie is an AI alter-ego of the musician Grace Stubbings. Grace Stubbings is a cross-disciplinary artist based in the north-east of England. Grace puts on a variety of different workshops and events across the North of England alongside performing in the alt-rock band Venus Grrrls
Tell us about your background
I am a cross-disciplinary artist from Hartlepool. Alongside performing in the alt-rock band Venus Grrrls, I work as a freelancer in my community; organising workshops and events. I go under the AI-alter ego Moonray Pixie, where I produce and compose my own music. I love working and collaborating with different mediums and artists.
Why did you decide to apply for Create:Live?
I thought it would be a great opportunity that would help me progress in my career. I have held gigs in my local area before, but usually without any financial backing or support. I thought it would be a great networking opportunity, to meet other young promoters in the area and to immerse myself in the eclectic scene that is going on in the North East.
What have you gained from the course?
The workshops have been very informative, we have learned from industry professionals at the forefront of events management and promotion. All of which were incredibly insightful when it comes to running my own events and applying these skills to future projects. It has allowed me to build my networks in the region in hope that we can collaborate and work together in the future.
Tell us the story behind your live event
For my final year of university, I held an immersive event at The Studio in Hartlepool called 'Landscape of Dreams'. I collaborated with a variety of artists and musicians, exploring dreamscapes and dreams. I wanted to build on this event. These types of events usually happen in the cities, making it inaccessible to people in certain regions to access the arts and music. Over the past couple of years, I have been studying AI ethics and Ecology, I really wanted to bring these two themes into an exhibition but allow the artists to respond to the 'brief' as everyone has their own experiences and opinions on these themes. I want to continue the conversation about these topics, with the development of technology growing at an incredibly quick pace and the ongoing climate crisis.
What are the details of your event?
'Nature and AI' will take place at The Studio in Hartlepool on Saturday the 9th of April 2022. There will be live music from Me Lost Me, Madeleine Smyth, a DJ set from Venus Grrrls, with art from Megan Watson and Aileen Kelly, and some free drop-in fortune readings from Kym Deyn.
Tickets available for £5 here