Charity Focus: Magic Hat
Each month, Generator will interview a local charity with the view to potentially connecting them with tech companies in the North East. Suggestions for charities or any responses can be sent to amy@generator.org.uk. This month, we are pleased to welcome Magic Hat!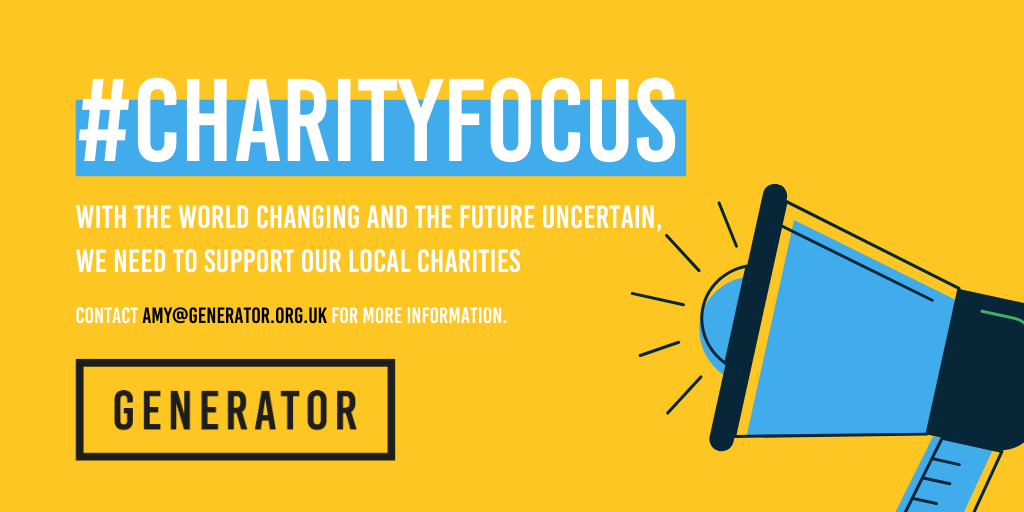 Watch the video interview we did with Magic Hat here.
Who are they?
The Magic Hat Café is an organisation based in Newcastle and their website describes them as:
"The Magic Hat Café aims to abolish avoidable food waste by 'upcycling' surplus food to feed the community, whilst also working closely with Bind to lead research and activism on food waste in Newcastle.
Food that would otherwise be sent to landfill is collected from food businesses in and around Newcastle upon Tyne. This includes fruit and vegetables that are unattractive; bakery products that can only be sold on the day of production, surplus from food growers and end-of-line or unsold produce."
As part of the response to COVID, The Magic Hat have been packing and distributing food parcels to local community centres, working with Fareshare and other organisations to try and reach vulnerable members of the community. So far, they've delivered 9000 food parcels in the 12 weeks of lockdown. This has all been done with the help of many volunteers and has positioned them as one of the leading organisations for distributing food to the local area.
Before COVID, The Magic Hat Café hosted a weekly, pay as you feel, café and a supermarket using the surplus food.
What support are they looking for?
Magic Hat are looking for assistance with most aspects of their digital adoption. This includes: help with digital marketing, their website and a system that allows them to move away from spreadsheets when recording their orders, tracking deliveries and scheduling staff.
As they are a CIC there's no real money for this help, so any assistance that can be offered would be done on a pro-bono basis.
More details can be found in the video interview, by visiting their website: http://www.themagichatcafe.co.uk/home/ or by contacting amy@generator.org.uk .
Website: www.themagichatcafe.co.uk
Project Bind: https://www.projectbind.com/