Chyaro Hylton Joins The Generator Youth Advisory Board
We are extremely excited to welcome Chyaro Hylton as Chair of our Youth Advisory Board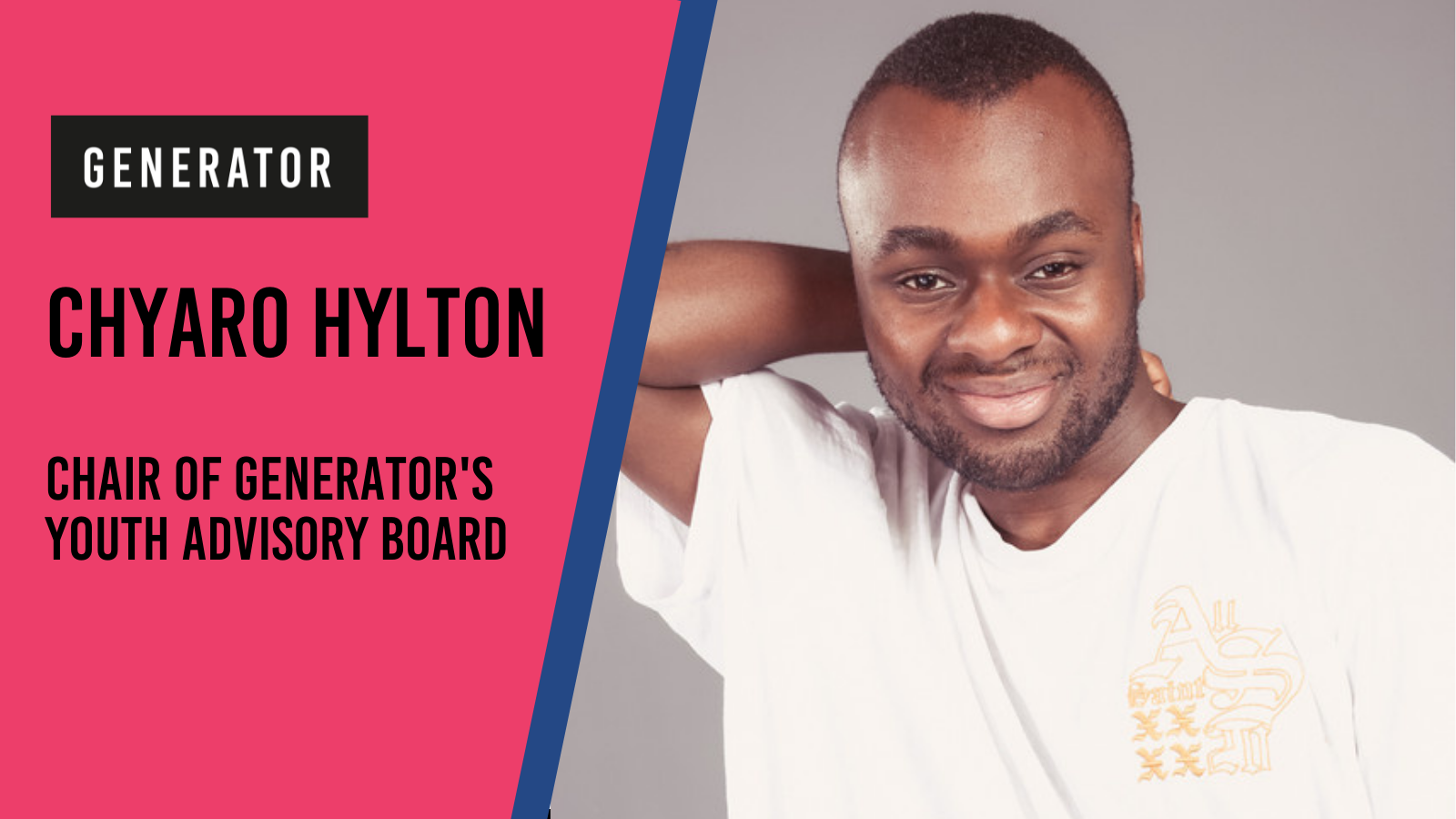 Our Youth Advisory Board helps to influence and shape the future of Generator as we head into our fourth decade, ensuring that the work we do is of highest quality and relevant for the audiences we work with.
Chyaro Hylton is characterised by his enthusiasm and passion for the creative and cultural industries sector – this can be defined as developing and maintaining heritage, performing, composing, arranging music, exploring innovations in digital communication. His musical background led him to study Music at Newcastle University where he continued his interested and retained a consistent focus on the business of music and the ability of the sector to achieve sustainability.
As recently being elected Chair of the Youth Advisory Board, Chyaro holds the view that Generator is ideally placed to build on its 30-year legacy and thus provide the framework and infrastructure for young people of the North East to nurture their talents and facilitate further inward investment into the region, this is something he wants to help what makes the North East Music scene what it is, and that's the youth surrounding that.
In particular, he is enthused by the organisation's approach and realisation that by nurturing and supporting young talent across the regions, it's mission to harness new talents, build the capacity of practitioners and new businesses, will provide the necessary springboard to success.
Chyaro commented,
"At the heart of generator's work is supporting and nurturing the young creatives within the North East. Generator's youth advisory board helps to understand and act on what young people want. I'm excited to be a part of it and make the North East a place where all aspiring creatives at whatever stage can shine!''
Chyaro believes he can make a significant difference to the future and direction of Generator. From diversity to strategic positioning; from the engagement of young people facilitating access to sector specific openings; to elevating the importance of commercial know-how to creating and responding to opportunities. He is also experienced in building and presenting cases to gatekeepers of resources, while ensuring that the organisation operates as a team with a common mission and a common language.
Welcome to the board Chyaro!