Generator Announced As PRS Foundation Talent Development Partner For Another Year
Generator Announced as one of 48 PRS Foundation Talent Development Partners For 2022/23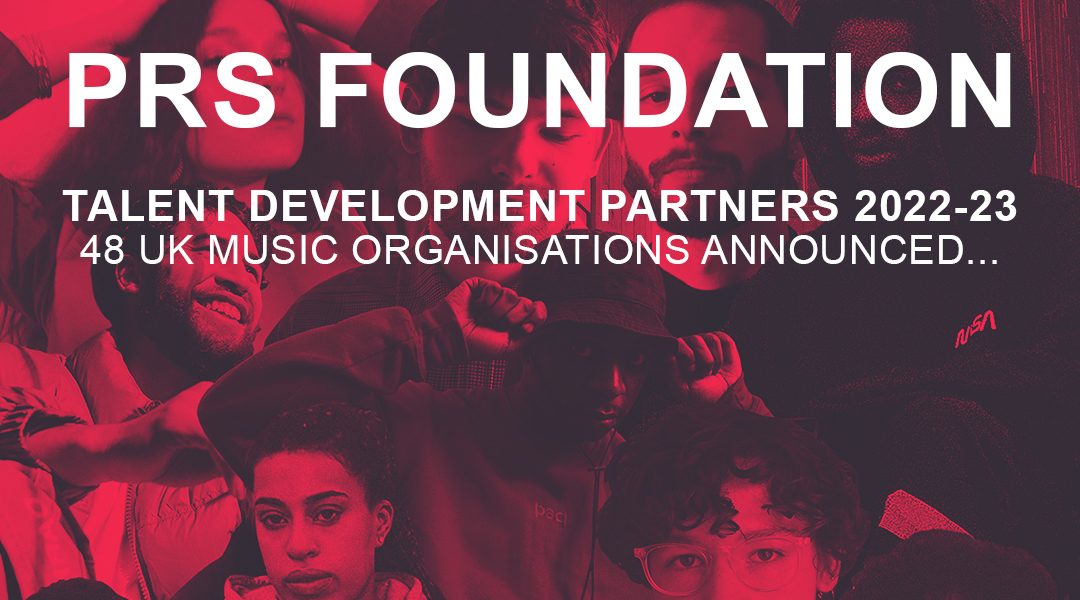 Launched in 2016, this pioneering network of Talent Development Partners brings together organisations working at the frontline of talent development in the UK, supporting a broad range of music creators across different music genres, career levels from the grassroots up and across the regions of the UK.
The network includes venues, festivals, rehearsal spaces, studios and other talent development experts supporting talent from the grassroots up
PRS Foundation's approach to diversity, inclusion, equity and justice to empower the network of Talent Development Partners to play a key role in shaping a more inclusive, fairer and equitable sector
48 organisations around the country are being supported to be PRS Foundation Talent Development Partners for 2022/23:
AudioActive
B:Music
Baby People
Brighter Sound
Bristol Music Trust
British Underground
Britten Sinfonia
Come Play With Me
Cryptic
Drake Music
Drake Music Scotland
English Folk Dance & Song Society
FOCUS Wales
Forté Project
Future Bubblers
Generator
Hard Rain SoloistEnsemble
Heart n Soul
Higher Rhythm
Huddersfield Contemporary Music Festival (hcmf//)
Jazz re:freshed
Liverpool City Council
Manchester Jazz Festival
Mercury Musical Developments
Moving On Music
Music:Leeds
Nonclassical
Oh Yeah Music Centre
Opera North
OTO Projects
Oxford Contemporary Music
Psappha
PUNCH
Red Note Ensemble
Roundhouse Trust
Saffron Records
Sage Gateshead
Serious Events Ltd
Sneaky Pete's
Sound and Music
Sound Festival
Sound UK Arts
South Asian Arts-uk
The Music Works
Tomorrow's Warriors
Tŷ Cerdd – Music Centre Wales
UD Music Foundation
Wide Days
Organisations are selected because of the quality and range of opportunities on offer for music creators in their specialist field or region, the impact of their work, and because of what they bring to the network.
Talent Development Partners receive a grant from the Foundation for their year-round activity. They also work closely together and with PRS Foundation to address talent pipeline gaps through joint work and signposting. Hundreds of creators are already benefitting from the strategic partnership opportunities which have resulted from working together.