Generator Launch New Programme First Notes
Generator launches new programme for 18-25 year old early career musicians looking to take their first steps into professionalising their original music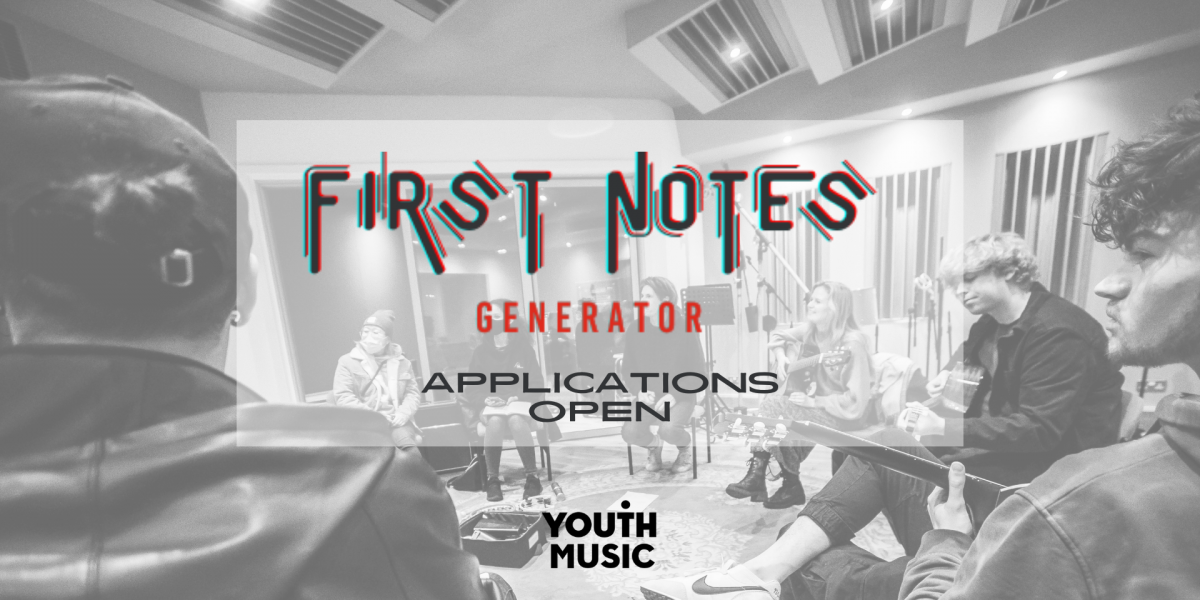 First Notes is an exciting new opportunity from Generator, for 18-25 year old early career musicians looking to take their first steps into professionalising their original music. 
'First Notes' artists  will be supported through the process of releasing a piece of original music, while developing their performance skills.  This will include recording, mixing, and mastering the track, working with professional producers from Glassworks, in partnership with Blast Studios.
Through this, participants will receive in depth mentoring support in developing their release campaign for the single, as well as guidance on distribution, rights management, performance skills and artist well being.
Generator's Youth Music Coordinator, Elinor Creaby-Attwood, commented;
"I'm very excited to get started on the First Notes programme! This will be a fantastic opportunity for young artists taking their first steps into professionalising their music, and I can't wait to work with them. We're keen to hear from young musicians from all backgrounds, who are looking for advice and guidance in developing their musical career."
Artists on the First Notes Programme will be provided with:
Mentoring, workshops, and masterclasses with industry professionals
1:1 time in industry standard studios to record a track, with support from professional producers.
PRS membership, with guidance on how to register original works
Support with a release campaign for a professionally recorded single
Performance showcase opportunity as part of  Generator's annual festival for North East emerging talent
The opportunity to complete a Trinity College accredited Silver Arts Award
This is a 6-month programme, starting in February 2022 and ending in August 2022.
Artists accepted onto the First Notes programme will be expected to bring a 'work in progress' piece/track. This can be an idea/set of lyrics/skeleton track, and does not have to be developed at this point.
Applications are open now to 18-25 year old solo artists and duos, and does not have to be specific to any genre. Applications will close at 12pm, on 18th February 2022. 
Click here to apply!