Help Musician's Hardship Funding Now Open
Help Musicians have opened their Hardship Funds applications, for UK professional musicians on Universal Credit or those unable to make ends meet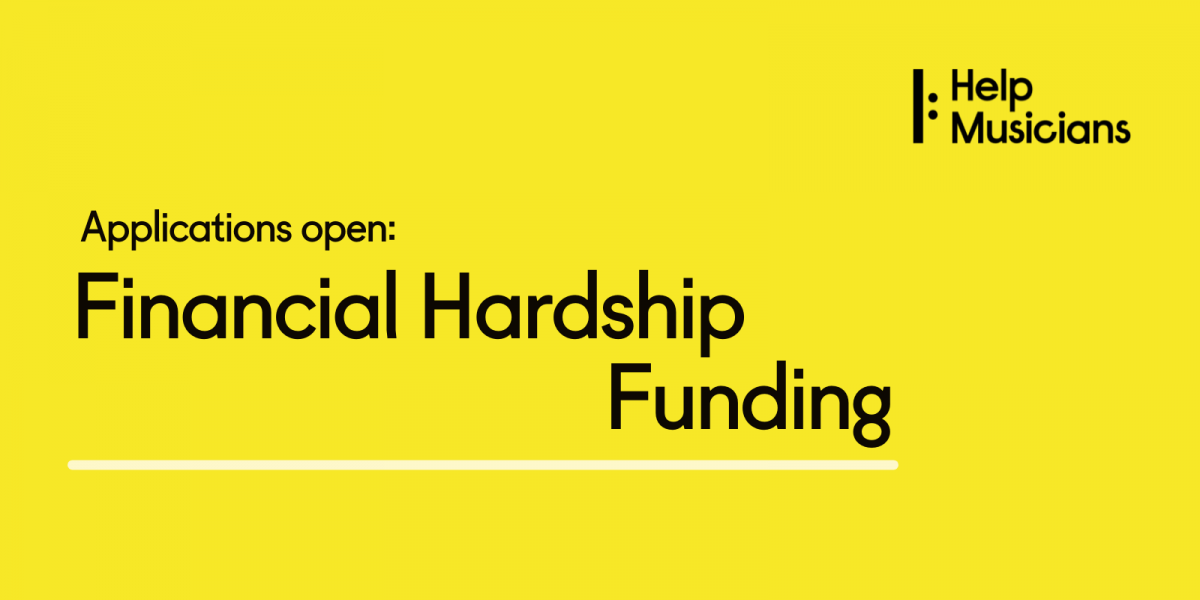 Unfortunately, the disruption caused by Covid over the winter has left musicians, once again, struggling to rebuild their careers and recover earnings.
To ensure musicians suffering financial difficulties continue to be supported, Help Musicians have opened applications for our Financial Hardship Funding.
For those who are eligible, Help Musicians will offer a one-off payment of at least £250; the amount offered will be dependent on the financial information that you provide with your supporting documents.  
If you are a UK professional musician on Universal Credit or you're unable to make ends meet, apply online here before 14 February 2022.