Meet Our Create Live Cohort: Pippa Morgan
We get to know our Create:Live Young Promoters, read more about Pippa Morgan's (aka PM Music) North East Women In Soul event below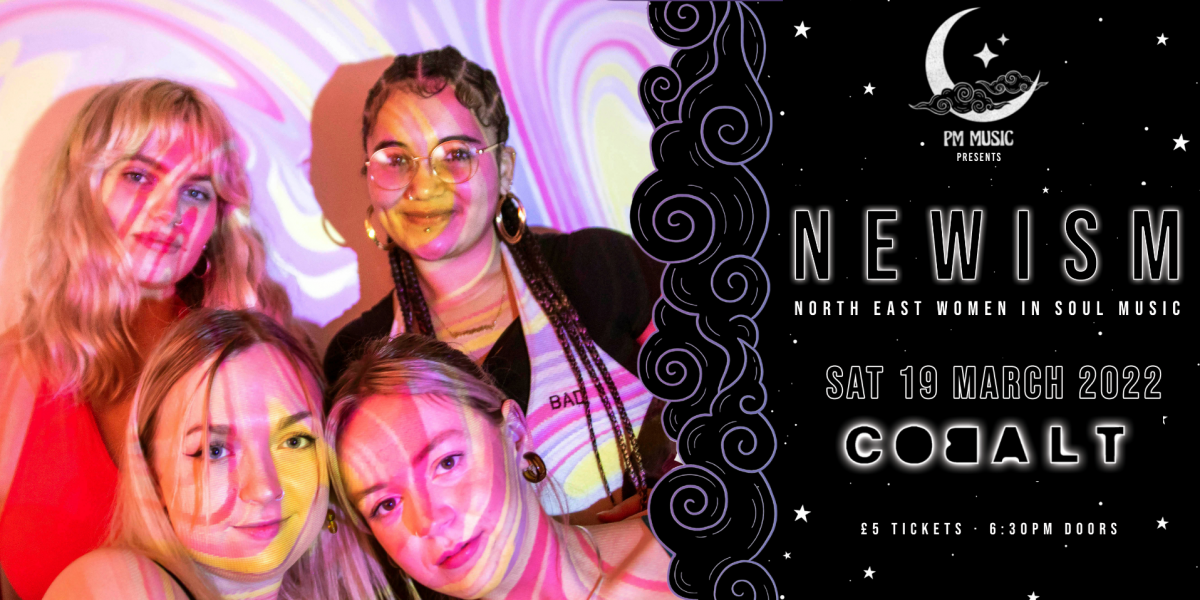 PM Music is the promoter name of Pippa Morgan. Pippa Morgan is deeply involved in the North East music industry, working for artist management company Singing Light Music, talent development agency Generator and independent record label Daemon TV. 
Tell Us About Your Background
I've been active in the North East Music scene for around two years, having moved up to Newcastle from Wales to study music at Newcastle Uni – however since the moment I arrived I got well and truly stuck in the local scene!
I have my fingers in quite a few pies – I currently work at local talent development agency Generator, at artist management and distribution company Singing Light Music, and I also work at Du Blonde's record label imprint Daemon TV.
Why Did You Decide To Apply For Create:Live
Create:Live provides new promoters a first step into a really difficult industry. Its such a great opportunity to be able to put on my first big event as a new promoter with funding and mentorship, as I am able to put on multiple artists that I'm really passionate about and make sure they get paid. 
What Have You Gained From The Course?
I've met loads of really great people, everyone on the course also trying to navigate their way into the music industry, but also the workshop leaders and those I've shadowed at live events. I've also learnt so much about the behind the scenes of events that you don't see as a gig attendee! 
Tell Us The Story Behind Your Live Event
I first came across NEWISM at their debut show as a collective back in October. I'd gone along to some of the girls' gigs prior to this and was already super impressed by the standard of talent there was in the North East soul scene. It's so important that artists (especially female artists!) are celebrated and supported within this genre, so that soul can continue to grow and thrive in the North East.
What Are The Details Of Your Live Event?
NEWISM (North East Women In Soul Music) will take place on Saturday 19th March at Cobalt Studios Newcastle. The event will feature the region's best and upcoming female artists Georgia May, Kate Bond, Frankie Jobling and FALLU. 
Tickets available for £5 here. Doors 6:30 PM, starts 7:00 PM