Meet the ten promoters supporting emerging Northern jazz talent with our New Northern support
Jazz North announces the ten recipients of its new promoter support programme, New Northern, who will support emerging artists in their clubs, venues and festivals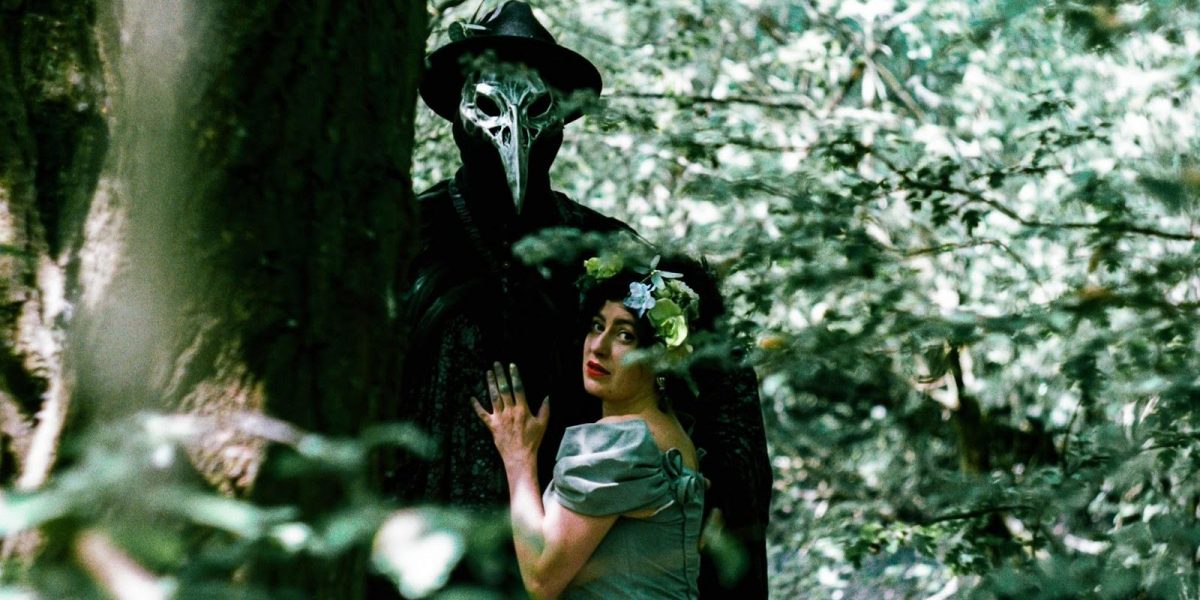 Jazz North has awarded bursaries to ten promoters across the North of England to develop emerging talent as part of their programmes:
Hulljazz, ParrJazz, Footprints Jazz Club, Live @ Union Lane, Jazz Club at the Grayston Unity, Melodic Distraction, JazzLeeds, Discontinued, No Such Thing Records & The Wombat Jazz Club. 
Jazz North CEO, Chris Bye, commented:
"The ten promoters that make up the New Northern roster show just how thriving the northern jazz scene is. Every name on this list has demonstrated an absolute commitment to both their locality and the next generation of artists that represents the future of northern jazz. Jazz North is proud to support their work, their ethos and their gigs."
Hulljazz (Dave Ellis, Hull) will support emerging artists local to Hull and Leeds: harpist Stephanie Halsey, saxophonist Dustin Kitsch and bassist Fergus Quill. The subsidy will help offset the costs of publicity, advertising and general administration, all currently carried out by volunteer supporters.
No Such Thing Records (Danni Skerritt, Manchester) will support a one off performance of Audio-visual artist Ruby Tingle , in conjunction with her exhibition Afterlife at The Whitaker Museum & Art Gallery. The exhibition private view on December 14th will feature both tracks plus material from her latest electronic jazz EP Fountainia, played out in front of a new video piece.
ParrJazz (Jonathan Butters, Liverpool) will bring together diverse, disconnected or hard to reach communities to express themselves through Mutant Jazz – the emergent scene in Liverpool: multi-genres, multi-generational, multi-communities morphing jazz into new combinations.
Their first mini-festival on 28th September, at Metrocola, features Bop Kaballa, Sweet Beans, Bonk! and Ranga plus female hip-hop MCs and a jam session, in collaboration with You & I Presents.
Melodic Distraction, Winter Jazz Festival (James Zaremba, Liverpool), will host a one-day 'Winter Jazz Festival' at Melodic Bar, with three Merseyside bands and two DJ sets with a focus on unheard and emerging talent.
---
On receiving the bursary, James Zaremba says: 
"This support from Jazz North allows us to be bold and take risks on new and exciting talent. This benefits our audiences who get to hear something completely brand new and benefits the artists, many of whom won't have had the chance to play a city centre venue before."
Footprints Jazz Club (David Sheard, Sheffield) provides a safe space for Sheffield's new jazz scene and gives emerging artists the chance to perform in the basement of Sidney and Matilda. The bursary will support Footprints to extend to other cities and introduce wider and more diverse lineups from across the North, and recruit a videographer to produce debut live recordings for artists booked at Footprints.
Live @ Union Lane, Brampton Community Centre(David Gosling, Brampton, nr. Carlisle) Live @ Union Lane will produce a young emerging artist programme to help them develop a younger audience to join their core jazz lovers and in turn provide a platform for continuing to showcase new northern talent at this north Cumbria club.
Jazz Club at The Grayston Unity (Harry Stobart, Halifax) is the only regular jazz event in Halifax town centre, giving emerging jazz artists in the North of England the opportunity to play in one of the area's most exciting grass roots venues. The bursary will support young artists from Halifax, Huddersfield, Hull, Manchester and Leeds to perform at the venue.
JazzLeeds (Steve Crocker, Leeds) is a time-honoured supporter of young and new bands, offering support slots for their international evening concerts, "College Collections", developing jazz in Leeds high schools, and much more. JazzLeeds will use the bursary to include groups from the first and second year at Leeds Conservatoire in their forthcoming programme at Seven Arts.
Discontinued (Oliver Bolton, Leeds) is a monthly avant-garde performance night at Hyde Park Book Club in Leeds run by vocalist, poet, and performance artist Oliver Bolton, whose focus is on projects and performance styles that are so off the beaten path that they can be hard to programme, explain, or categorise. Oliver will expand its programme to include electronic and loop music, audiovisual projects and projects that artists struggle to find space for on the Northern jazz and arts scenes.
The Wombat Jazz Club (Ni Maxine, Liverpool) has been popping up to produce iconic events which bring the community together and celebrate Black music, in all of its forms, with a focus on Jazz being the perfect genre to bridge generational gaps, with its legacy and recent resurgence. The Wombat Jazz Club will programme a series of alcohol-free ticketed live shows, platforming emerging jazz artists from Liverpool and beyond.
Jazz North will share gig dates and spotlight features on each promoter over the coming months. For further news and updates, follow Jazz North's social media channels:
Instagram: @jazznorth
Facebook: @jazznorth
X: @jazz_north