NE HOT SEAT: MERCZZ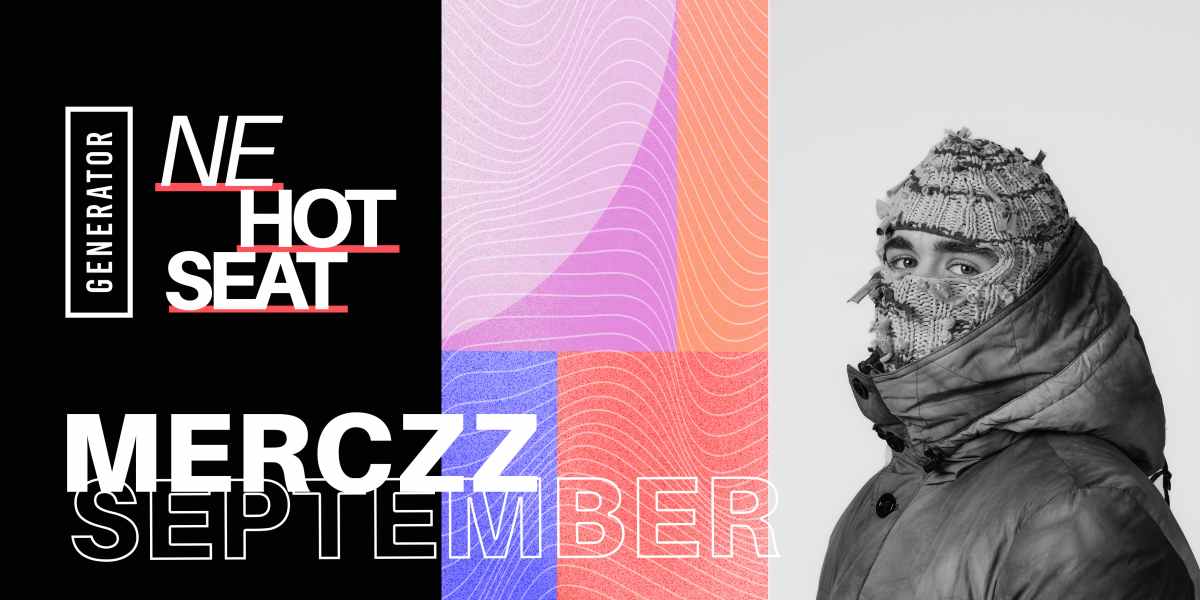 We're back with our artist insight feature 'NE Hot Seat' – where we sit down with some of the North East's brightest talent on a monthly basis, shine a spotlight on their latest work and find out what they have planned next.
This month, our NE Hot Seat is rapper and TikTok star, Merczz.
---
Welcome to NE Hot Seat Merczz, congratulations on your new single Toxic! What's the story behind the track?
Toxic is my way of expressing previous relationships and situations with girls. I've always found them to be toxic throughout the relationship, but they have somehow managed to find a way to flip it on me.
What's your experience of being a young rapper in the North East?
It feels a bit weird because making music isn't something that's normal up here really, is it? Being one of the youngest is a bit strange. There was no one to relate to when I was coming up, and I've noticed that there's more of a music scene needed here but it's getting bigger and better already.
You're absolutely smashing it on TikTok with almost 52k followers, how have you managed to build such a big fanbase on the platform?
Women arguing in my comments, literally. If one girl comments on my TikTok and other girls see it they'll comment back saying like 'who are you'. My first video that went viral was DTB and it was the first ever video that I posted on TikTok. Literally just me in my bedroom with sunglasses and a balaclava on dancing around like a prat (haha). It went viral with one million views. I always say to use TikTok to your advantage as an artist, I used to post 9 times a day and you've got to make sure you get the timings right. I used to post 12pm, 6pm and 9pm… 3 videos at a time. Another good thing to do is to go live on TikTok just after you post a video, sometimes you can go live for like 5 minutes and it can boost your video on the FYP (for you page). Sometimes the videos would go from like 100 views to 20,000 views just in the time that I would go live.
Do you have any live performances coming up? 
Yeh, Generator Live – 16th September! That's the only one announced so far, but I'm sure there'll be more coming up soon. I'll be performing a lot of unreleased stuff.
What other artists would you love to collaborate with? 
Adz Milli or A1 x J1. If there was someone that came to the studio and said let's work, I'd want it to be Adz Milli. I think we'd work well together. If we're talking big, big rappers then obviously Central Cee or Ice Spice. I've got some releases coming with Rame Kari and Sisi.
Have a listen to the official NE Hot Seat Spotify playlist to discover new local artists: