NE REPRESENT: CHIARA TOMASONI
We are pleased to present Chiara Tomasoni, head of events at the Boiler Shop, as this month's NE Represent spotlight.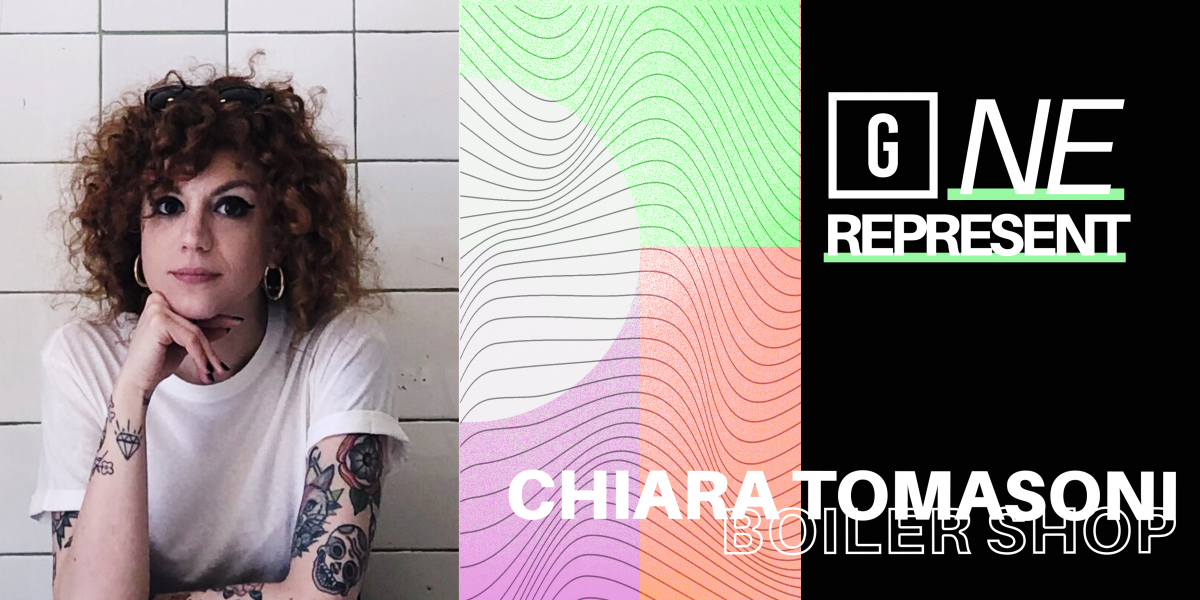 Welcome to our spotlight feature NE Represent – promoting the work of the women and gender minorities leading the North East's music industry.
For this edition of NE Represent we are excited to present to you, Chiara Tomasoni! She is an experienced manager in live events and is currently head of events at one of the UK's most exciting independent venues, the Boiler Shop. Chiara knows exactly what she's doing when it comes to the live music industry, with experience in all kinds of areas including booking the UK's best up and coming artists, running one of the busiest venues in the city, and promoting a jam packed diary of gigs. We're looking forward to hosting our festival Generator Live at the Boiler Shop for the second year this Saturday 16th September (tickets on sale now!)
Check out the full interview with Chiara Tomasoni below!
---
How did you get to be involved in music/tell us about your journey into music?
I started out shooting events when I was 15/16 (mainly so I could get in for free!), and when I moved to London for University, I wrote gig reviews for a string of (sadly now defunct) music blogs, while also managing a couple bands and booking the occasional show. After my degree I started an internship in the marketing department at KOKO in London, and worked my way up the ranks, eventually moving to Newcastle seven years ago to help establish and programme Boiler Shop.
Tell us about the work you do in the North East music scene?
I am Head of Events at Boiler Shop in Newcastle and look after the event programming of this beautiful 1000 capacity venue. Steeped in history, the venue played a pivotal role in the region's industrial revolution heritage as the birthplace of Stephenson's Rocket locomotive. It is a real privilege to contribute to the building's new lease of life with a revolution of a different kind: arts and culture.
What advice would you give to a woman or gender minority who's looking to work in the music industry?
Be persistent and resilient: This industry can be challenging and competitive, but don't let setbacks discourage you. Stay persistent, believe in your abilities, and learn from failures.
Also, be nice: it costs nothing and goes a long way.
What would you like to see change in the music industry around gender equity?
So many things! For starters, equal representation across all aspects of the industry – including promotion, booking, production, and executive roles; and industry-wide accountability by acknowledging and addressing instances of sexism, harassment, and discrimination, providing safe reporting avenues, and implementing effective measures to prevent this behaviour.
What do you have coming up at the Boiler Shop that you're excited about?
We have lots of exciting things in the pipeline for Boiler Shop and have announced a string of incredible shows, including Post-Punk legends Gang Of Four (2 October), cello virtuoso Abel Selaocoe, exploring African traditions and Western Baroque music (2 November); and Mercury Prize nominees Irish Folk group LANKUM in January next year, all of which I am very much looking forward to.
Give a shout out to a woman or gender minority doing mint work in the North East music community!
ME LOST ME has just released a fantastic album, 'RPG', which is simply spellbinding. Rooted in the folk tradition yet futuristic, 'Festive Day' is a personal favourite. She's also playing Generator Live Festival on 16th September, and I would recommend everyone to come down and watch her set.