TIPPER OF THE WEEK: AARON WATTS
This week we continue our latest feature on the Tipping Point, spotlighting the biggest and best emerging acts from across the UK. Each Monday, we ask one of our esteemed tippers to select five of their hottest tips to be featured on the site throughout the week.
Next up we have Aaron Watts, Content Manager for Big Indie, an independent record label, publisher and studio based in Austin, Texas and London, UK. Check out Aaron's tips below!
---
LAURAN HIBBERD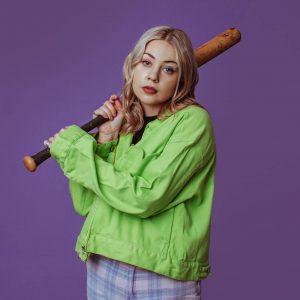 Lauran Hibberd is probably the best guitar based, slacker indie-pop artist coming out of the Isle of Wight right now. There's a really strong personality to all her songs which can range from funny and sarcastic with 'Sugardaddy' to the emotional and melancholic 'Shark Week'. Just coming off her first headline tour, Lauran would've been a must watch at this year's SXSW (RIP) and will be making moves across the UK later this year alongside The Academic.
BUZZARD BUZZARD BUZZARD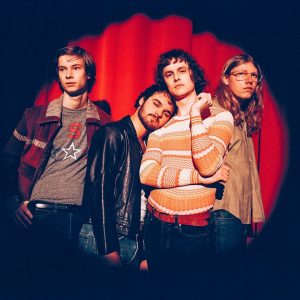 Double Denim rockers from Cardiff, with high profile backing from Noel Gallagher and Miles Kane, Buzzard Buzzard Buzzard are quickly building a loyal following with their 70's  inspired music. Their energetic live shows regularly feature impressive moves from frontman Tom Rees earning him comparisons to Mick Jagger. We were happy to release Love Forever on Big Indie last summer before the band were snapped up by Communion Records earlier this year.
ELIZA SHADDAD
Eliza Shaddad spent the beginning of the year touring around Europe playing arenas supporting the legendary Keane. Aside from her being genuinely one of the loveliest people in the industry, she's an incredible songwriter who writes with feeling, rather than caring about genres. Kicking off 2020 with an EP release, a European support tour, a UK headline tour closing at Scala, and a new album in the works, this year is looking promising.
PRIMA QUEEN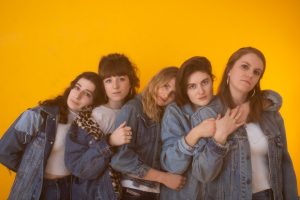 Prima Queen are a truly transatlantic band, made up of a songwriting duo from Bristol and Chicago. The story of how they formed is pretty inspiring and has resulted in many of their songs written over FaceTime while in different countries. Now firmly based in the UK with a full band, they're quickly emerging as one of the most exciting bands coming out of London. Prima Queen have a unique ability to tell powerful stories through their songs with lyrics that really make you listen. Having only released two singles, they were invited to support The Big Moon on their UK tour earlier this year and have a load of exciting plans for the coming months. Prima Queen are going to do something really special.
TEME
Stumbling on this band feels like discovering a gold mine of intelligent, complex music from songwriting to production. TEME have been quietly building a catalogue of excellent songs combining the best elements from the likes of Bon Iver, James Blake and even to a certain extent Aphex Twin. Complete with cool visuals and mad song titles, TEME are carving out an audio-visual world for themselves. Sadly I've not seen them live yet but have heard it's massive – keep an eye out for these guys.