TIPPER OF THE WEEK: ANDY VON PIP
This week we continue our latest feature on the Tipping Point, spotlighting the biggest and best emerging acts from across the UK. Each Monday, we ask one of our esteemed tippers to select five of their hottest tips to be featured on the site throughout the week.
Today we introduce Andy Von Pip, music and culture journalist who currently writes for esteemed US magazine Under The Radar. He was the founder, editor, writer, reviewer, photographer at The Von Pip Musical Express blog. Andy has been a new music tipster on BBC 6 Music, Amazing Radio and DJ on the Strangeways Radio station (USA), and is also a former member of BBC's 'Sound Of' panel and regularly helped out with Tom Robinson's Fresh On The Net. He is also a new music podcast presenter and producer and an agency represented photographer, whilst his written and photographic work has appeared in The Quietus, Music Week, Record Of The Day, The Guardian, The Independent, GIITV, The Skinny. Check out his picks below!
---
FUMAR MATA
Featuring members of Liverpool based bands Strange Collective and Good Problems, FUMAR MATA consist of Alex Wynne (guitar and vox), Rhys Davies (guitar), Jen Baranick (guitar and vox), Benjamin Whittingham (bass) and Josh Perry (drums) and they are adept at producing grunge infused psych inflected bangers. Explosive guitars and pummelling percussion create a spiralling backdrop for guitarist Alex Wynne's lead vocals complimented by rhythm guitarist Jen Baranick on backing vocals giving it a subtle  male/ female dynamic on their incendiary standout track "EL KAPP." It's a tune they say is about" losing your mind at a time when a lot of us are probably losing our minds." Jen also created the band's animated video and her own solo project Broken Down Golf Cart is well worth checking out.
LISSY TAYLOR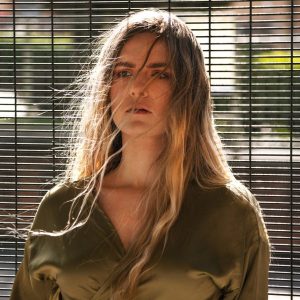 Lissy is a young singer-songwriter who moved to the USA for several years before returning to the UK to study music in Manchester. She's already released a brace of songs that have impressed, and are imbued with the doomed grandeur of Lana Del Rey and the cinematic Americana of Mazzy Star. Her debut EP 'Wild Flower' should see her star ascend further in 2020.
CLWB FUZZ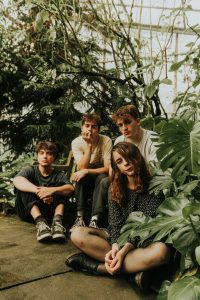 Formed at the University of South Wales, Clwb Fuzz play thunderous garage rock often alternating the vocal duties between guitarist Joe Woodward and Bassist Emily Kocan. It's the tracks with Emily on vocals that work best for me, but its early days and the band, who have been working with Cardiff tastemaker label Libertino, certainly have bucket loads of potential.
HILMARI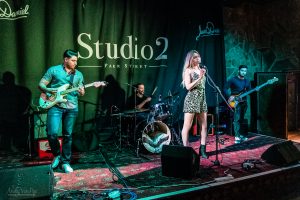 Hilmari specialise in uplifting chiming indie-pop which singer Katie Williams imbues with a hint of Rumours era Fleetwood Mac meets the Bangles. The band who are based in Liverpool and have already released a clutch of impressive tunes. Their latest single "Liquid Gold" is a joyous exuberant slice of guitar-driven pop to light up these dark times.
DEAD PONY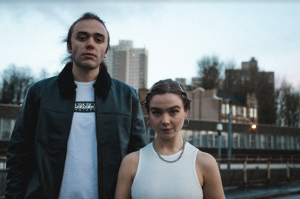 Dead Pony have emerged from Glasgow's thriving underground scene with their own infectious high octane mix of post-punk and pop. The band who consist of Anna Shields (lead vocals, guitar), Blair Crichton (lead guitar, backing vocals), Liam Adams (bass), and Aidan McAllister (drums) have just released 'Everything Is Easy', a beguiling mix of beats guitars attitude and melody.