TIPPER OF THE WEEK: CHRIS HAMILTON-PEACH
This week we continue our latest feature on the Tipping Point, spotlighting the biggest and best emerging acts from across the UK. Each Monday, we ask one of our esteemed tippers to select five of their hottest tips to be featured on the site throughout the week.
Today we welcome Chris Hamilton-Peach, writer at The Line Of Best Fit and DIY. Check out Chris' tips below!
---
JW RIDLEY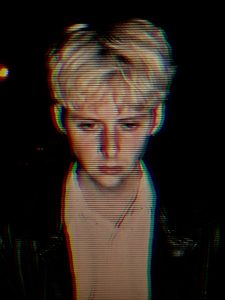 The London-based troubadour first emerged in a hypnotic haze back in 2017 with the ethereal throb of Dan Carey-produced single Everything (Deathless). Flitting between oscillating electro-pop and misty shoegaze, a la Depeche Mode cross-pollinated with Wild Nothing, JW Ridley conjures the kind of alluring soundscapes that embrace and overcome the senses, flaunting plenty of replay value and warranting a hell of a lot more attention.
THE GOLDEN DREGS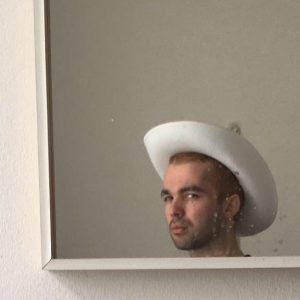 Louche quasi-jazz elements and silky late 60s/early 70s stylings soak this project helmed by London-via-Falmouth singer/songwriter Benjamin Woods. Sophomore release Hope Is For The Hopeless saw The Golden Dregs at their most sublime and tonally varied so far; channelling wandering existentialism through a beguilingly shady prism, sporting spades of appeal and maturity in the process.

JORJA CHALMERS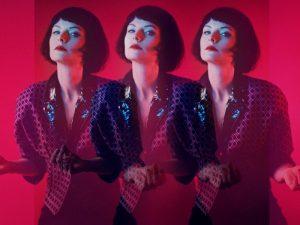 While fulfilling duties as saxophonist on-tour for the inimitable Bryan Ferry, Jorja Chalmers has also managed to carve out a recording career in her own right. Signing on to Johnny Jewel's Italians Do It Better label earlier this year, the Sydney-born/London-based artist produces that which would sonically populate a Lynchian fever dream. Non-terrestrial vocal swoops and ominous synth patterns frame her debut in a fashion recalling Hounds Of Love-era Kate Bush and the twitching pulse of John Carpenter's instrumental work; dark, foreboding, alien and utterly mesmeric.
THE NIGHT CAFE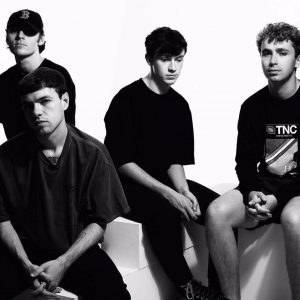 In a similar tradition to The Amazons, the Liverpool quartet continue the tacit revivalism of guitar-centric indie rock. 0151, their first full length album, sees the outfit present a come-down of sorts; Sean Martin's vocals crooning through an interplay of peppy anthems and soulful, slow-burning ballads. The Night Café master a kinetic fuzz of authentic and unspoilt vitality in a way that proves sincere and refreshing.

PENELOPE ISLES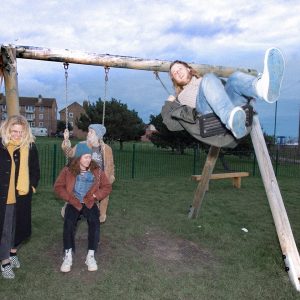 Fronted by siblings Jack and Lily Wolter, the Brighton quartet command an off-kilter, unvarnished form of dream-pop that is in relative short supply at the moment. Penelope Isles expertly navigate between whimsical and introspective song craft; effervescent keys, yearning vocals and shuffling beats intersecting on Until The Tide Creeps In, an album gilded with melodic sheen and self-confessional integrity.