TIPPER OF THE WEEK: COCO RICH
This week we continue our latest feature on the Tipping Point, spotlighting the biggest and best emerging acts from across the UK. Each Monday, we ask one of our esteemed tippers to select five of their hottest tips to be featured on the site throughout the week.
Today we welcome Coco Rich, staff writer and columnist for Atwood Magazine. Taking a particular interest in the world of Classical music, she writes Atwood's Variations column that focuses on old and new contributors to the classical music landscape. Check out Coco's picks below!
---
VOODOO BANDITS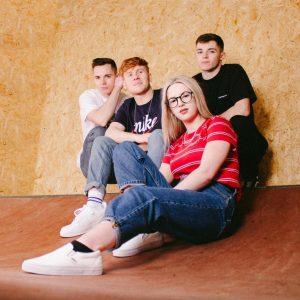 Isle of Man's Voodoo Bandits are a blend of sunshine surf-pop and indie rock. Ben Donaldson (Rhythm Guitar & Vocals), Corey Vaughan (Lead Guitar), Nathan Vaughan (Drums) and Charlotte Wilby (Bass) debuted last March with "Sink Below." The band's latest, "Empty Swimming Pool," is three minutes of surging sunshine. Writing songs so catchy they are contagious, don't miss their new single set to be released next month in March.
POWPIG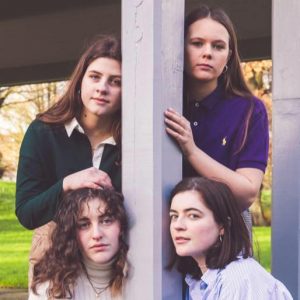 In May of 2017 Anna Marie Rooney, Andrea Mocanu, Laura Drennan and Leah O'Donnell joined forces in Limerick City to create the alt-rock force of Powpig. Their third EP Powpig/Junior Brother was released in 2019. Joining forces with Junior Brother, an Irish/English singer-songwriter based in Dublin, their latest EP flaunts their compelling musicality and their biting lyricism.
LUCID STATE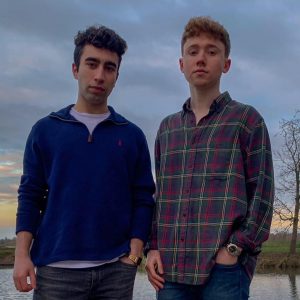 This bedroom pop duo is relatively new to the scene. Formed in Oxford in 2018, Vocalist Ben Northam and guitarist Shayan Fassih dropped their first full length project last month in February. Talk To Me is comprised of five tracks, each a gentle tinge of sad-boy with an impressive melodic finesse that makes me believe they've got some stuff up their sleeve. "Not My Place" is particularly a standout on their latest EP— a sexy flow of a song that opens into a gorgeous chorus highlighting Northam's vocal chops.
TRUDY AND THE ROMANCE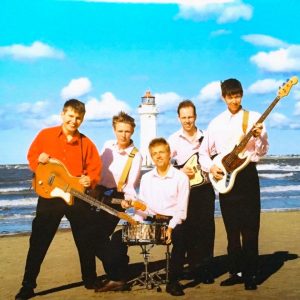 I'm a sucker for a band with a 50s vibe-made-new and Trudy and The Romance merges blues, doo wop, rock and punk to create an epic sound. Oliver Taylor (singer and guitarist) started the band in Liverpool back in 2014. They released their debut EP Junkyard Jazz in 2017 and recently dropped their 12 record album Sandman in 2019. Hard hitting doo wop-y vocal group harmonies behind Taylor's intense rock ballad vocals makes "Is There A Place I Can Go" one of my favorite songs off the band's debut album.
OTTA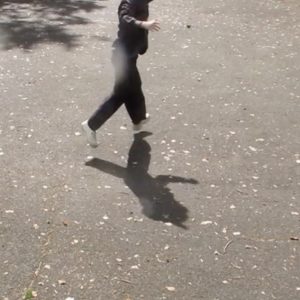 British-Finnish artist otta has an experimental future-pop sound, blending jazz, electronic and R&B. Her EP after it all blew over was released this January. It's five tracks play with texture and space—featuring varying levels of jazz piano and strange samples—ambient sounds that make for a bare vulnerability in lyric and tone. Definitely an artist with a lot to say— and a lot more coming.