TIPPER OF THE WEEK: DAVID SAUNDERS
This week we continue our latest feature on the Tipping Point, spotlighting the biggest and best emerging acts from across the UK. Each Monday, we ask one of our esteemed tippers to select five of their hottest tips to be featured on the site throughout the week.
Next up we have Tees Music Alliance (The Georgian Theatre/The Green Room, Stockton) Music Development and Marketing Coordinator & NARC. online editor David Saunders. Previously a performer, fronting musical outfits such as The Felons, Goy Boy McIlroy and The Black Sheep Frederick Dickens, David was also one of the original co-founders of Darlington's local music collective Tracks, responsible for Last Train Home music festival, Get Informed music advice coffee mornings and Noisy Daughters women in music events. Take a look through David's picks below!
---
EVE CONWAY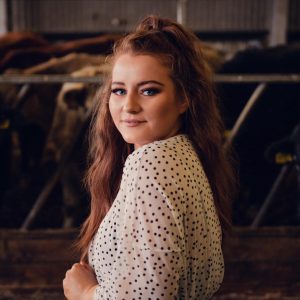 At the moment, some of the best songwriters/solo-performers in the region are coming from the Tees Valley Area (failed capital of culture bid speak for Boro, Stockton, Darlo and Hartlepool). The likes of Jodie Nicholson, Jon Horner, James Leonard Hewitson, Endem, Charlotte Grayson et al are becoming masters of their craft and producing material that is both relevant and, to be frank, pretty effing good.
In amongst this abundance of talent, there is one artist in particular who stands out for me and has ever since I first saw her perform at an open mic night a few years back, and that's Eve Conway. Powerful voice, thought-provoking lyrics and bags of yas queen fire, she is the complete package. Eve is so good in fact that BBC Introducing saw her potential, asked her to play BBC Radio 1's Big Weekend and BBC Introducing Live at Tobacco Docks, and then got her to do a Maida Vale session. When recording the session, the engineer at Maida Vale said that she reminded him of Adele, which won't do her bio any harm.
Pushing on from the successes of 2019 and with the release of her debut EP later in the year, 2020 will be a big year for Eve. But with her talent, positive attitude and arsenal of world-class songs, I think she'll do very well indeed.
SHAKK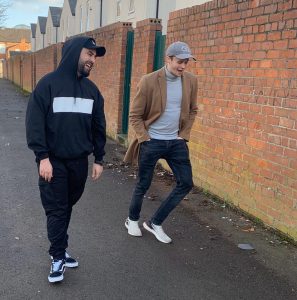 The first track I heard from Teesside rapper, Shakk was Liquid Water a three-minute-long tirade against micro and macro injustices in society that was performed with a ferocity and honesty that is getting harder to find these days. This energy that attracted me to his music isn't lost in his live shows either, as Shakk is probably one of the most intense yet engaging performers I have seen and at the end of 2019 his lyrical lashings were winning over audiences at the likes of Twisterella and Lindisfarne festival.
His previous two releases, Friends & Sunrays have been getting some decent attention on Spotify and the latter was recently picked as BBC Tees track of the week – one of the few hip-hop artists to get that in recent times.
The North-East hip-hop scene has been bubbling away now for some time and will no doubt boil over into the national scene any minute now. When it does, expect Shakk to be leading the charge.
KOMPARRISON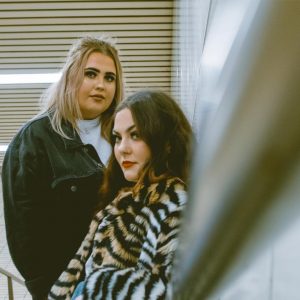 Komparrison are the best folk duo in the North-East at the moment (by folk I mean it's songs about the culture we live in performed by people living it and not that knitted jumper wearing, troll and goblin stuff). They write lyrics that are witty, insightful and relevant to young people growing up in this day and age. The harmonious vocal blend of Kaitlyn Kempen and Elise Harrison is more angelic than anything you'd hear in heaven and they ooze an endearing charisma when on stage. They've been around for ages but are still very young and keep getting better every time I see them. I can only see them going on to do big things.
LYNKS AFRIKKA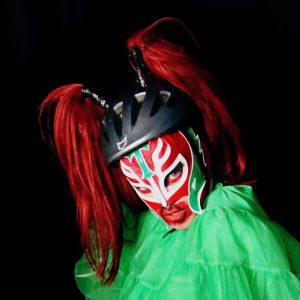 Anyone who knows me knows I absolutely love a musician in a mask. Had this list allowed me to talk about acts outside the UK, Orville Peck would have undoubtedly featured, however, a homegrown masked favourite of mine is electro enigma, Lynks Afrikka. He has a combination of everything I like… LOLalicious, on-the-pulse lyrics, sexy synth beats and a radged, theatrical stage show complete with backing singers/dancers. He's a class act and in this day and age of doom and gloom is exactly what the UK needs right now.
WALT DISCO
Glasgow's Walt Disco are everyone's favourite band at the moment. But with their stylish look and goth-tainted, new-wave sound, reminiscent of the likes of The Cure, early Spandau Ballet and Talking Heads, that's exactly what they should be.
James Potter's vocals are some of the most striking I've heard for a while and the opening lines of their superb track, 'Past Tense' were all I needed to hear to know I liked this band.
Their BBC Introducing session with Vic Galloway stood head and shoulders above many others I'd seen and the energy in their performance of 'Cut Your Hair' needs to be seen by lovers of fun around the world.