TIPPER OF THE WEEK: DOM DURHAM
This week we continue our latest feature on the Tipping Point, spotlighting the biggest and best emerging acts from across the UK. Each Monday, we ask one of our esteemed tippers to select five of their hottest tips to be featured on the site throughout the week.
Today we introduce Dom Durham, founder of Take Apart Your Head Records, promoter and artist manager (GURU, Gaygirl). Check out Dom's picks below.
---
JUST MUSTARD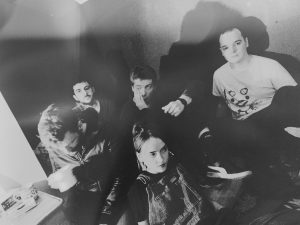 One of the most exciting and innovative new bands in the UK right now. We put on one of their first London shows back in January and you could tell even then that something special was happening – the rest of the year saw them sharing the stage with Fontaines D.C., The Murder Capital and The Cure. With a unique blend of trip hop, shoegaze and noise, their sound is intense, haunting, and downright huge – really looking forward to seeing where they take it next.
DITZ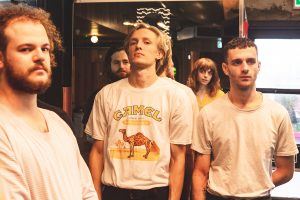 Mixing grunge, math rock and massive choruses really shouldn't work but somehow it does for Brighton's finest noise exports. Whilst the tension builds musically, lyrically the band address issues such as homophobia and toxic masculinity, creating a visceral and unrelenting combination that's backed up with an important message. Go see them live – wear earplugs.
SINEAD O'BRIEN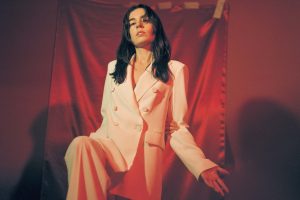 I first heard Sinead O'Brien through her brilliant single on Speedy Wunderground, 'Taking on Time', and was hooked immediately. The free flowing, spoken word poetry hypnotically bouncing over repetitive post-punk guitar and drums brings a unique approach to a worn out genre. Taking influence from everyone from John Cooper Clarke and Patti Smith to Albert Camus and Yeats – O'Brien creates her own world of realism and literature and constantly dances between the two. She's about to play a few shows with Egyptian Blue (another band you should check out) next month – get down early!
SAINT IVY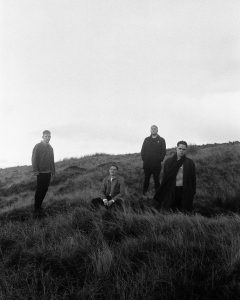 You've got quite the history to live up to if you want to be a post-punk band from the North West, fortunately for this lot they more than hold their own. I've had their debut 'Dawned' on constant rotation this year and after spending 2019 quietly making waves up north, latest atmospheric single 'Palms' should put them firmly on the map.
HAXON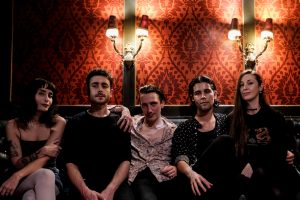 They've only been a band for half a year but after a series of chaotic live shows channelling everything from The Birthday Party to Screaming Lord Sutch the Atlanta-come-London 5-piece are really laying down a marker. Their recently released EP captures their live energy perfectly and showcases a band with a bright future.