TIPPER OF THE WEEK: FEARGHAL CONROY
This week we continue our latest feature on the Tipping Point, spotlighting the biggest and best emerging acts from across the UK. Each Monday, we ask one of our esteemed tippers to select five of their hottest tips to be featured on the site throughout the week.
Today we introduce Fearghal Conroy, live agent at Progressive Artists and also Reading/Oxford promoter company Heavy Pop, assisting with their annual local music festivals; 'Are You Listening?' and 'Down At The Abbey'. He also writes for his own music blog Fresh Cut and occasionally Gigwise. For a full rundown of Fearghal's picks read below!
---
KNUCKS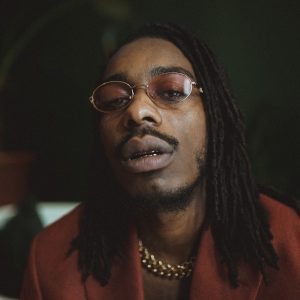 Pulling from a range of genres including hip hop, lo-fi, jazz, and drill, North West London's Knucks has already been championed by heavyweights Wretch 32 and Stormzy. Proving the well respected nods correct, Knucks reveals his talent as a storyteller in 2019's 'Home' with a narrative driven depiction of London's knife crime. Definitely one to watch for the future of British rap.
MURLO
Some exciting and colourful dance music from Manchester-based Murlo whose live shows are not only a treat to the ears but also the eyes with his anime inspired visual art that completes the live Murlo package. His recent single 'Primal' is almost cinematic in its grandess with gospel choirs and loud beatings of synths. I really like how you can hear his world music influences across his projects so if you're looking for some electronic music with something more to it then Murlo is perfect.
JOCKSTRAP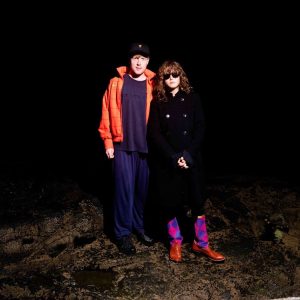 I saw Jockstrap support Anna Meredith at her London show early this year pre-covid and was really impressed by the electronic duo. It's sometimes hard to explain their music because I think every song sounds a little different but I find myself wanting more, which is always a good thing! Singer Georgia Ellery's voice shines on the band's 2020 EP Wicked City with EP closer 'City Hell' and its distorted jittery electronics, guitar solos and tempo changes all alongside the pleasant vocals of Ellery create a mish mash of ordered noise that perfectly comes together. Just make sure you add 'music' or 'band' when searching on Google…
DEADLETTER
I'm a big fan of the Post-punk scene that we've seen in the past couple of years and Deadletter are an exciting new prospect in the scene, with a far more groovier sound previously heard from other artists similar to the quintet. They only have two singles up on their Spotify but both are a great insight into what we can expect.
KEAN KAVANAGH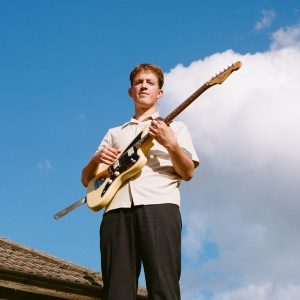 There are many examples of the UK media claiming Irish talent as British talent so I'm making sure not to do that myself – but I felt that Kean Kavanagh deserved to be on this list because I cannot get enough of him. Based in Dublin and friend/label mate of fellow Irishman rapper Kojaque, Kavanagh is also a member of Soft Boy Records and recently released his debut album Dog Person. It's a promising project filled with RnB influences and soulful vocals with album love song 'Emma' indicative of indie stars Jamie T or King Krule.