TIPPER OF THE WEEK: JIMI ARUNDELL
This week we continue our latest feature on the Tipping Point, spotlighting the biggest and best emerging acts from across the UK. Each Monday, we ask one of our esteemed tippers to select five of their hottest tips to be featured on the site throughout the week.
Today we introduce freelance journalist Jimi Arundell who's been published by NME, Gigwise, Drowned in Sound, Under The Radar, FMS Magazine and more whilst covering the international festival circuit, politics and music news plus reviewing the latest releases. He has interviewed the likes of IDLES, Pauline Black (The Selector), The Horrors, Phill Jupitus – and even grilled Jeremy Corbyn!
Promoter and DJ, Jimi regularly plays rowdy sets packed full of alternative bangers around the U.K. as Red Letter Nights and is also the in-house writer/blogger for Gigantic. Check out his picks below!
---
LOW HUMMER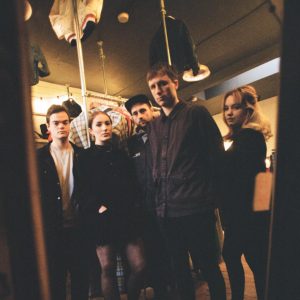 Sometimes a band just look and sound so perfect, you cannot imagine a world in which they don't exist and I also cannot understand why they aren't already huge – but they've been getting plenty of airplay on BBC Radio 1 and 6music so I expect big things for them in 2021!  Signed to Leeds label Dance To The Radio; the Hull based quintet seamlessly fuse new wave cool with abrasive post punk, giving them the grit that makes the pearl, as they convert the northern experience into flawless indie disko bangers.
DEAD PONY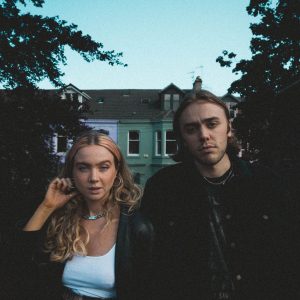 Glaswegian post grunge gang know just how to get the adrenaline running with their rampaging riffs and scream-a-long choruses that never fail to satisfy. Last year saw them sign to LAB Records and release incendiary singles "23, Never Me" and "Sharp Tongues", both fully loaded with angst and attitude, giving their bright pop hooks an extra kick. I need them to drop their debut album ASAP!
CHIEDU ORAKA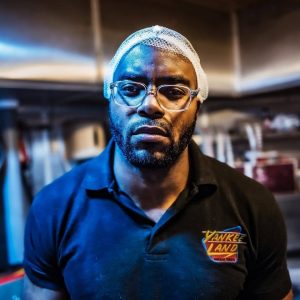 All the best rappers represent the sound of their streets, and rising star Oraka gives his grime a distinct Hull flavour as seen and heard in his seriously impressive self-produced videos accompanying his killer tracks. Leader of the Lockdown collective; Oraka is the authentic voice of young black Britain in the North who has recently been recognised by MOBO Awards for being a formidable new force, with all the makings to become the next British hip hop legend.
DO NOTHING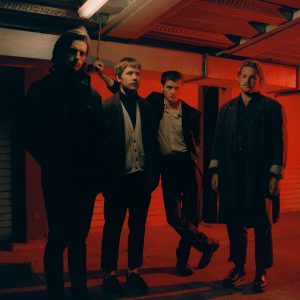 Fall into any of the trendy bars found right across Hockley, and you'll no doubt bump into at least one band member of Do Nothing who are rapidly becoming the most vital band of Nottingham, if not the entire U.K. right now. Coaxing, cooing and outright ranting, singer Chris Bailey's onstage persona plays out like a coke ridden Brett Easton Ellis character brought to life, and I love that hint of unhinged paranoia which is perhaps the only sane reaction to a world that has finally lost its grip on reality.
I've literally just pre-ordered their upcoming Glueland EP which is out on their own imprint Exact Truth in March, and I get the distinct feeling it's going to be one of my favourite records of the year.
HAPPY COUPLE
I've only been lucky enough to catch the no wave troika once, and they left an indelible mark on me after seeing them play just a 30-minute support slot. Stacking up the distortion pedals and turning them up all the way to ten is always going to be impressive, but it takes real talent to shape that sonic assault into actual songs. The Brighton band may have stood so impassively cool whilst playing, but I was frenetically pogoed throughout their entire explosive set – and I would give anything to be doing the same thing right now!