TIPPER OF THE WEEK: MAYA RADCLIFFE
This week we continue our latest feature on the Tipping Point, spotlighting the biggest and best emerging acts from across the UK. Each Monday, we ask one of our esteemed tippers to select five of their hottest tips to be featured on the site throughout the week.
Today we introduce Maya Radcliffe, journalist and editor with bylines in Clash, DIY, The Line of Best Fit, Spindle, Impose, The Playground and more. Now Editorial Manager at PRS for Music, Maya oversees the curation of M Magazine – a publication built to inspire and empower songwriters, musicians and industry leaders alike. Check out her picks below!
---
COACH PARTY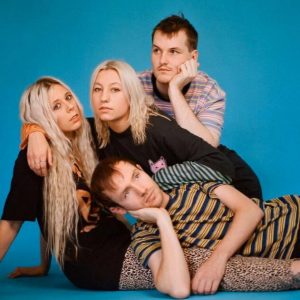 There are a few things I love about Isle of Wight band Coach Party, the first thing being that they originally went by the name Jeph. The second thing is that they have a weird, morbid edge to them which I find really charming. The first line of their latest track 'Bleach' opens with the lyric: ''I'm so tired all of the time and I think about dying by myself' and I, for one, think we can all relate. Their new EP 'Party Food' is great and I can absolutely see them bang on the festival circuit in 2021.
PORRIDGE RADIO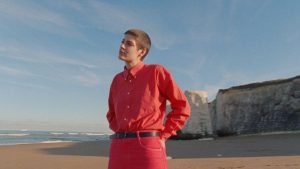 Porridge Radio are a four-piece from Brighton who make the type of music that makes your core tense and there's no better example of this than the track 'Sweet', which I'm sure most will have heard by now. I was lucky enough to see them play it to a room of around 10 people in a bizarre (albeit brilliant) set-up for the British Music Embassy SXSW sessions a matter of days before the UK went into lockdown. I've been a big fan ever since.
BOB VYLAN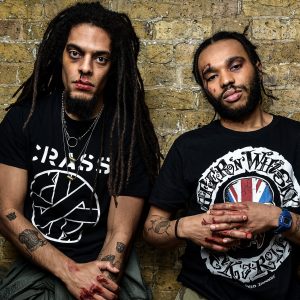 Bob Vylan are a London-based duo made up of Bobby Vylan himself and drummer Bobb13. Their latest release 'We Live Here' is not for the faint-hearted, for those with kids in the car, or those who don't know the difference between patriotism and nationalism, but it is vital listening. For fans of riotous, thunderous punk that'll kick a hole in the side of your head.
NUHA RUBY RA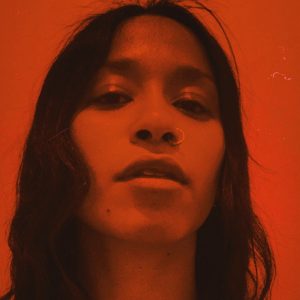 'Erase Me' is the debut single from Nuha Ruby Ra and my word, what a track. Lifted from her forthcoming EP, the song's bassline is delirious, relentless and completely hypnotic. Nuha recently performed as part of PRS Presents LCKDWN, a 24-hour virtual live event, and it was pretty jaw-dropping stuff. I can't wait to see what she brings to the table next.
BULL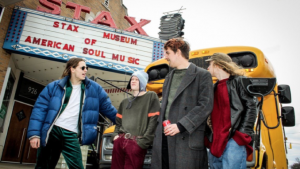 York-based band Bull have been (nonchalantly) taking big strides over the past few years, including joining Spiral Stairs and indie dreamboats Sports Team on their respective UK tours. Had COVID-19 not have burst in and ruined everything, I imagine 2020 would have been pivotal for the slacker four-piece. They've only got a couple of releases under their belt to date but have already had Radio 1 play with their track 'Bedroom Floor'. 'Love Goo' is still the favourite for me, though, and I'm endlessly impressed with how slick a song it is. Expect big things from Bull.