TIPPER OF THE WEEK: NICK IKIN
This week we continue our latest feature on the Tipping Point, spotlighting the biggest and best emerging acts from across the UK. Each Monday, we ask one of our esteemed tippers to select five of their hottest tips to be featured on the site throughout the week.
Next up we have Nick Ikin, deputy editor and director at The Rodeo Mag, an independent music magazine from Manchester that's dedicated to breaking the rules and delivering the very best in new music. His real passion, however, is his day job working as a cleaner… up the mop! 
---
FAMILY TIME
I received an email from these guys one-day last year. It described the story behind their debut album, The Great Abismo which came out of a period where the band exclusively toured all-inclusive Spanish holiday resorts, posing as a covers band to get the job. Each night the lads would rock up under the guise of playing lounge music to cherry red holiday goers, before bursting out their own fresh catalogue. As they toured, turning each hotelier against them, they wrote and recorded what became the finished record, basing each track around a fictional hotel, firmly based in fact.
LAZARUS KANE
With one track to his name, Lazarus Kane is a bit of an enigma. His label, Speedy Wunderground describes the making of his only single, 'Narcissus' in the following: "Mr. Kane was adamant that the song be recorded in one take, not stopping until his kimono was soaked through with the sweat of pure, unbridled emotion." Fittingly, the end result is 100% silk: a sultry seven-minute attack on our technology-driven day-to-day lives. It's not quite your grandparents saying: "You young folk are always on your phones!" But it's a good reminder to focus on valuing the right things in your life.
WORKING MEN'S CLUB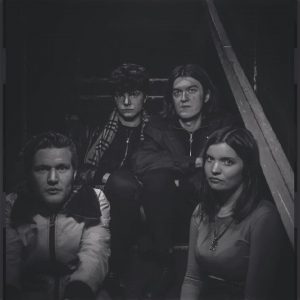 Working Men's Club mix post-punk and electronic influences to create a danceable-yet-powerful result that sounds like The Fall, if Mark E. Smith's favourite song was 'Dream Baby Dream' by Suicide. I tip my Tipping Point hat to anyone who could tip a better tip right now.
SINEAD O'BRIEN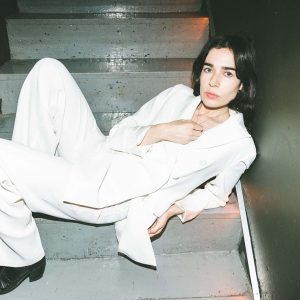 Irish poet-come-singer, Sinead O'Brien is probably one of the most unique sounding artists out there today. Her signature style is a looping use of repetition in her lyrics that constantly works to break down the meaning of her words and bring about a feeling of intense motion. It's a visceral and visual experience. Give it a spin and see what you think.
THE GOLDEN DREGS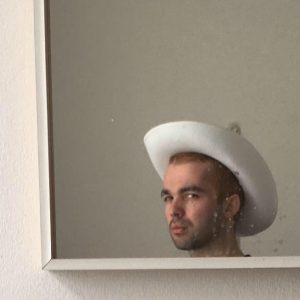 Listening to The Golden Dregs gives you the level of comfort and cosiness that an electric blanket gives a pensioner. It's warm, it's friendly, and you don't need to put the heating on, what more could you want? Ben sings, or should I say whispers, with a rich baritone. He's got a gentle swagger, and a confidence that would usually come across as arrogance, but instead comes across like a reassuring father figure. He knows his stuff.