TIPPER OF THE WEEK: NICK ROSEBLADE
This week we continue our latest feature on the Tipping Point, spotlighting the biggest and best emerging acts from across the UK. Each Monday, we ask one of our esteemed tippers to select five of their hottest tips to be featured on the site throughout the week.
Next up we have music journo Nick Roseblade. After needing a constructive outlet while enduring a bad job, he started the This Year in Music blog. Since then he has written for The Quietus, Clash, DIY, Drowned in Sound, Ran$om Note, Gigwise, God Is In The TV Zine and The Metro as well as being a feature sub for GigSoup and God is in the TV Zine. Check out Nick's selections below!
---
HANYA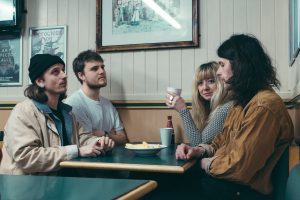 In recent years I've not been as into guitar bands as I once was. Thanks to bands like Morning Smoke, Porridge Radio, Happy Couple and Squid, who claim I was the first to write about them, I started to get back into guitar music. Hanya feel like a sleeping giant. Combining Riot Grrrl attitude shoegazing motifs with introspective lyrics, they make the kind of music I've always wanted to hear. But this isn't even the best bit. Frontwoman Heather Sheret has one of the best voices in music today. She can switch from a sublime croon to banshee roar in seconds.
MXLX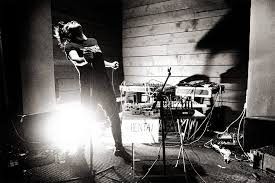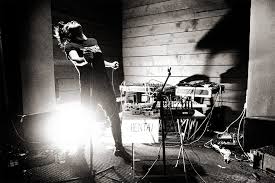 Matt Loveridge is one of the most prolific, yet underrated, musician's operation now. He has recorded a staggering 32 solo releases under his MXLX, Gnar Hest, Knife Liibrary, Team Brick, Fairhorns, Klad Hest and Speed the Plough monikers. He was also a member of Beak>. After being on a hiatus for two years he is back with new album 'Serpent'. It is an unrelenting album that shows he's lost none of his edge in the intervening years. Rumour has it Matt has another four releases for 2020 but who know how many he is capable of putting out. It's great to have him back!
U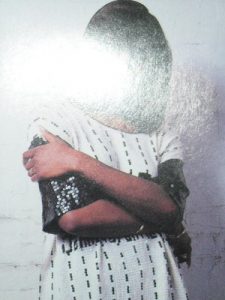 Another artist returning after a lengthy break is U. His debut album, 'Vienna Orchestra', was released in 2016 and its follow up has been long overdue. Some speculated he'd hung up his headphones, but he's back with the incredible new EP 'Lowlands'. Here the illusive producer delivers something that has taps into the dancefloor whilst offering subtle nods for home contemplation. 'Lowlands' is U's most immediate release but keeps revealing its secrets after repeat listens.
MOSES BOYD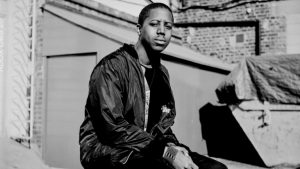 I first became aware of Moses Boyd when his first album with Binker Golding, Dem Ones, was released on Gearbox Records in 2015. It was the first jazz album in a long time that first fresh. It had as much in common with Grime as it did with Mile Davis. Since then he's released a slew of forward-thinking releases but with his new album 'Dark Matter' we finally get a true idea of who he. Electronica, Hip-Hop, Jazz and Grime are combined to create something that feels like an instant classic.
CODEX SERAFINI
This lot have been intriguing me since I first saw a press shot about a year ago. They were in a walled garden near where I live, as a cherry blossom fell around them. It spoke to me in a way few press shots have. I immediately had to find out everything I could about them. They only had one song on their Bandcamp, but it wasn't enough. Finally, they released their debut EP in February. It didn't disappoint!