TIPPER OF THE WEEK: OLLI DUTTON
This week we continue our latest feature on the Tipping Point, spotlighting the biggest and best emerging acts from across the UK. Each Monday, we ask one of our esteemed tippers to select five of their hottest tips to be featured on the site throughout the week.
Today we introduce Olli Dutton, radio plugger behind the likes of First Aid Kit, Poliça, Field Music, Girls Of The Internet and Bessie Turner alongside brand new artists such as Albertine Sarges, Eve Maret, Sprints, Hallan, Dead Pony, Kills Birds and Silverbacks. He is also the resident DJ at Huw Stephens Presents at The Social and the driving force behind Dutty Disco at Green Man. Check out his picks below!
---
THE UMLAUTS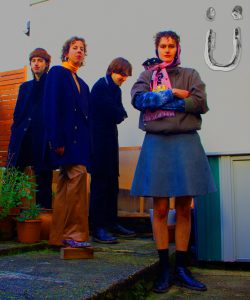 This London based four-piece are getting me ridiculously aroused at the moment. Squelching synths, rumbling basslines and ice-cold, detached vocals all wrapped up in a deliciously teutonic package. Debut single, Boiler Suits & Combat Boots, is driving, arch, fun-packed and cool as fuck – currently picking up excellent support from the likes of Jack Saunders and Lauren Laverne.
YARD ACT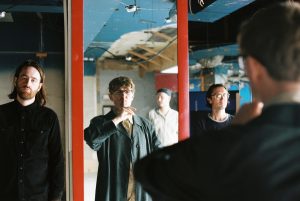 I'll be honest, I wasn't totally convinced by the 1st single from this Leeds outfit, but their latest offering Dark Days really hits the spot. Wickedly pointed and witty social commentary combined with a bassline and groove straight out of Liquid Liquid or ESG results in a euphoric and knowing stomper that will no doubt become a mainstay at indie discos (ugh) when such things are allowed again. But don't let that put you off – Yard Act are pushing all the right buttons and pricking up the ears of all the right people.
BABA ALI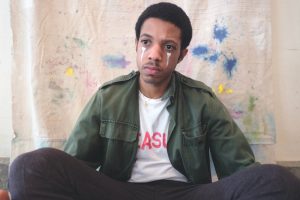 Exploding out of the gates with 2 6Music A-listed singles in 2020, Brooklyn-raised and London-based Baba is gearing up for a stellar 2021. After a couple of EPs on Danger Mouse's 30th Century Records, rumour has it there's more material on the horizon. Apparently some global pandemic (first I've heard of it) scuppered all live plans over the last year, but I shall certainly be sweatily writhing at the front (ie propping up the bar) as soon as he finally gets to take to a London stage.
TALA VALA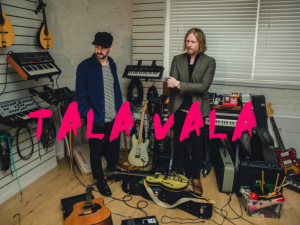 This is something my old mate John sent me at the beginning of the year and I immediately fell in love with. The project is called Tala Vala and the 2nd album, Modern Hysteric dropped earlier this month. It's an incredibly engaging listen, utilising synths, brass, strings, jagged guitars and primal percussion to cross a variety of genres. It's experimental without being pretentious or isolationist, cinematic but still occasionally sparse and delicate. I'd love to see them pull together some sort of ambitious live rendering of the record, here's hoping they can. I've picked out the title track here, but I'd advise listening to the album as a whole.
HANNAH HOLLAND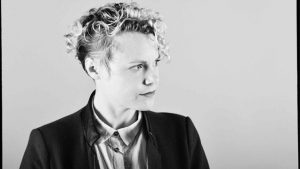 Not exactly a new artist but a very exciting one nonetheless. Hannah has explored most points of the electronic spectrum over the last few years, culminating in 2020's Adult Material original score, beautiful ambient musings interspersed with deep, cinematic, moody techno. Forthcoming album on PRAH explores more techno, blistering jungle and some nods to UK Garage. Once again, I dearly hope she will be visiting a dancefloor near me before long. There's nothing online from the new record yet, so here's a wonderful cut from the Adult Material score.