TIPPER OF THE WEEK: ROSS JONES
This week we continue our latest feature on the Tipping Point, spotlighting the biggest and best emerging acts from across the UK. Each Monday, we ask one of our esteemed tippers to select five of their hottest tips to be featured on the site throughout the week.
Today we introduce So Young online editor and Wax Music founding editor Ross Jones. Alongside his editorial positions, Ross also promotes shows in Bristol, whether under the Wax / So Young co-promotion banner Who Are You? or hosting such acts as Squid, Boy Azooga, Buzzard Buzzard Buzzard, Hotel Lux and Lynks Afrikka amongst many more.
Ross also co-hosts Wax Music's radio show on 1020 Radio – once again shining a light on the exciting new music coming out of the city and beyond. He's also been known to dabble in DJ-ing, playing sets at Citadel Festival and after-show parties for Sports Team and Feet.
Later this year, Wax are set out to host the exciting Silverbacks and Bananagun in September to hopefully celebrate post-lockdown (more details here). Before then though, check out Ross' latest tips below.
---
DICK DENT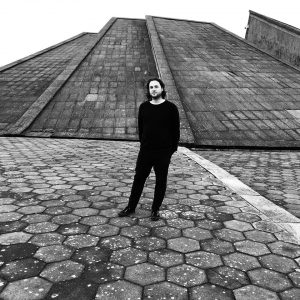 Dick Dent is a guy with a casio making sweet tender synth-pop. It's atmospheric, yearning and all-together pretty endearing. I love how his voice ambles like a lost ghost in the night, floating around the twinkling city lights of the synths beneath him searching for home. He's also reimagined 'Life Is A Rollercoaster' into a lo-fi bedroom bop so do with that underrated gem what you will.
CAROLINE
Really emotive, beautiful music. Caroline are an 8-piece group, sometimes larger than that, that craft droning, atmospheric, repetitive pieces that transport you to a memory of solace or calm. It's cinematic in the way they create such moving progressions. It's the soundtrack to introspection, almost meditative.
TARA CLERKIN TRIO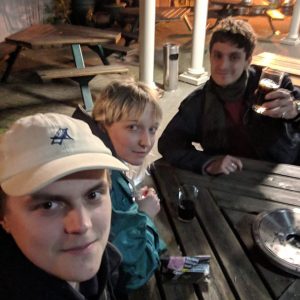 For me, Tara Clerkin Trio have made the most cohesive and progressive record to come from the more experimental side of Bristol's music community yet. 'Tara Clerkin Trio' is already a stand-out record of the year, a collage of intensely awry sounds bonding over disparate, spacious percussion. It's undoubtedly considered, but what's most exciting is how it can blossom and unveil something new with each listen.
LUCY GOOCH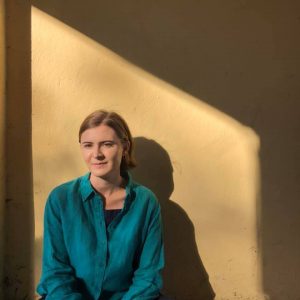 Another wonderful product of Bristol's increasingly vibrant community, Lucy crafts subtly dexterous and at times beautifully haunting soundscapes. Her voice is utterly captivating, it tears through the balance of the tangible and abstract. The assuredness within it all makes your hair stand-up on end, it's as if you are in a dream and she is coaxing you through, guiding you to a place of contentment.
K-LONE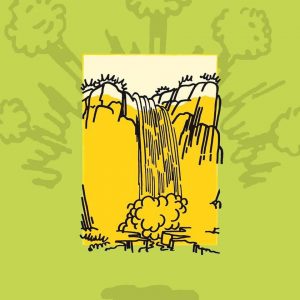 My most recent find of these and perhaps the one that most immediately took a hold of me. K-Lone recently released their first album 'Cape Cira', a magnificent coalesce between grounded, natural percussion and higher bpm pads. The way K-Lone playfully jostles with the idea of the contemplative and the emancipating is joyous – the record provides a rich, liberating sense of release however you wish to embrace it.