TIPPER OF THE WEEK: BEN LYNCH
This week we continue our brand new feature on The Tipping Point, spotlighting the biggest and best emerging acts from across the UK. Each Monday, we ask one of our esteemed tippers to select five of their hottest tips to be featured on the site throughout the week.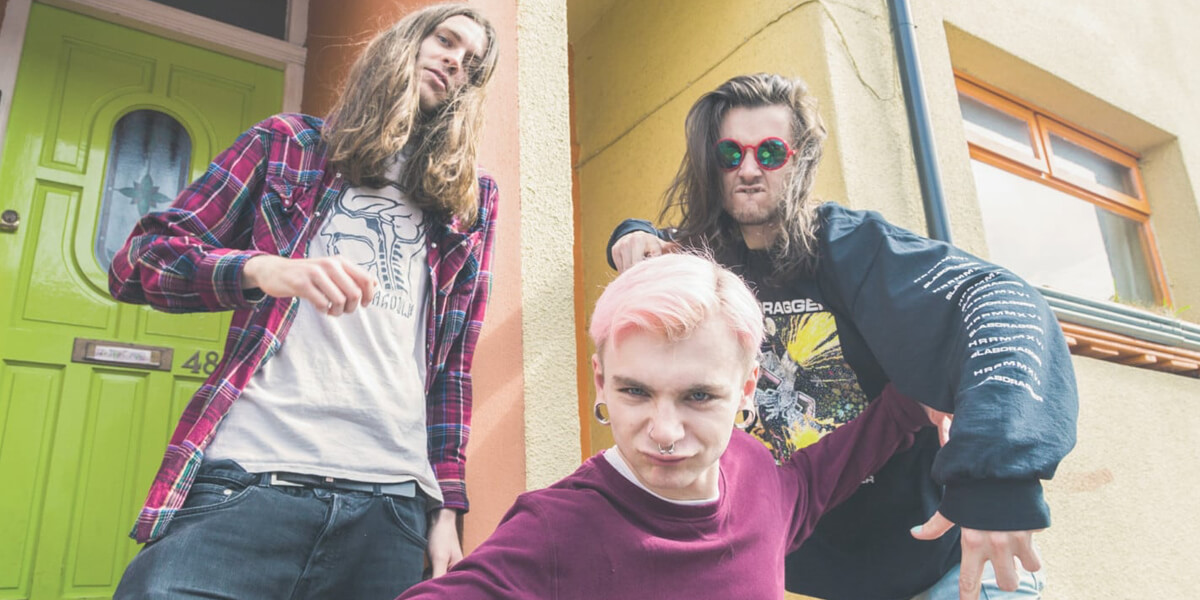 Next up we have Ben Lynch, writer for widely-respected tastemaker and new music discovery website The Line Of Best Fit. Read all about his tips below.
---
GENDER ROLES
Having initially caught Brighton-based trio Gender Roles at a free show in London a few months ago, these guys have gone from strength to strength and tip it as my favourite new band of 2017. Writing a conglomeration of punk, grunge and emo, the excellent EP Planet X-Ray and their latest single, Plastic, is for fans of everything from Nai Harvest to Cage The Elephant. Their recent signing to Big Scary Monsters only proves they're prepped for the big league.
---
SPQR
Twisted, depressing and stunning in equal measure, SPQR's debut EP, The House That Doubt Built, was an excursion into the frantic mind of vocalist and guitarist, Peter Harrison. Pulling on influences from Bowie to the Pixies, it confirmed the Liverpool trio as more than adept at writing music that's zany and freaky while also intensely meaningful, Harrison in particular giving dark subject matter a sense of life that makes it all the more special.
---
TRUDY AND THE ROMANCE
Another trio that had a stellar 2017, Trudy's blend of old-school doo-wop and more modern roguish indie traits continues to feel fresh an exciting every time they release anything new. Their debut EP release, Junkyard Jazz, is an excellent reflection of their sound to date, the name itself indicating exactly the playful charm that makes them such a fantastic young band.
---
HAZE
Oxford's most convincing answer to the conversational indie-rock of Parquet Courts, Haze are starting to develop the kind of interest that'll make them more than local favourites. Boasting an electric live show and several excellent releases already, notably 2016's 8-track Digital Fulfilment, their intelligent,  melodic sound is backed by some serious character, making them far more interesting than half the indie acts dominating the airwaves.
---
CASSELS
Another Oxford-based act, brothers Jim and Loz Beck battered their way into the public's consciousness with 2015's EP Hating Is Easy. Since then, they've released two full-lengths and found themselves subject to an increasing amount of attention and praise from the public and critics alike. A two-man powerhouse of complex, distorted riffs and highly personal and politicised lyrics, Cassels certainly aren't for the faint hearted. For anyone with even the vaguest of interest in the likes of Death from Above 1979 and God Damn however, Cassels couldn't come more recommended.